Pendant lamp
Aplomb
Brick red
Designed by
Lucidi, Pevere
2010
Aplomb is a small suspension lamp that creates direct and precise lighting on an underlying surface. Visible concrete is part of the expressive language of modern architecture and Foscarini, with Aplomb, uses this material with a spirit and a technology that is entirely original. The lamp displays a light touch of extreme elegance and formal simplicity, which softens the massive solidity of the concrete by enhancing its polished and yet unrefined material aspect. The small size of the lamp allows it to be used on its own (for example on a coffee table), in a line to light up a surface or even as a composition at different heights. The GU10 version is available in six different colours. The choice of colours, with pigments added directly into the concrete mix, enhances the personality of the lamp in different ways: the natural grey bring out its materiality, the brown gives a touch of warmth, while the white highlights its elegance. Brick red, sand yellow and olive green are the colours that join the tones already in the catalogue.
Suspension lamp with direct light. Cement diffuser, consisting off a special amalgam colored with pigments, produced by pouring the fluid mixture into a mould. Internal parabola shaped aluminium diffuser for the halogen version. Ceiling rose with galvanized metal bracket and batch-dyed ABS cover. Canopy decentralisation kit - multiple canopy available (up to 9 suspension lamps).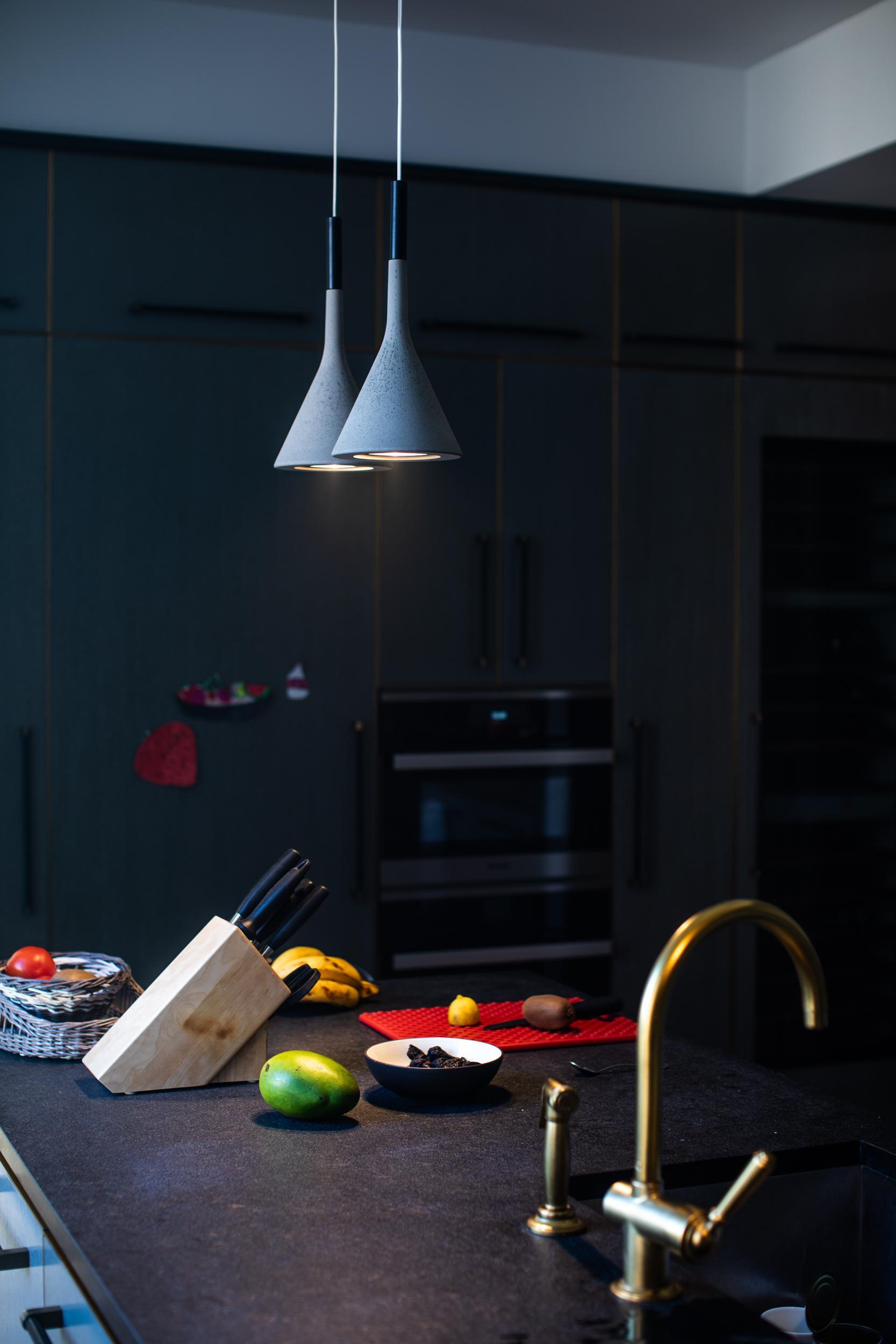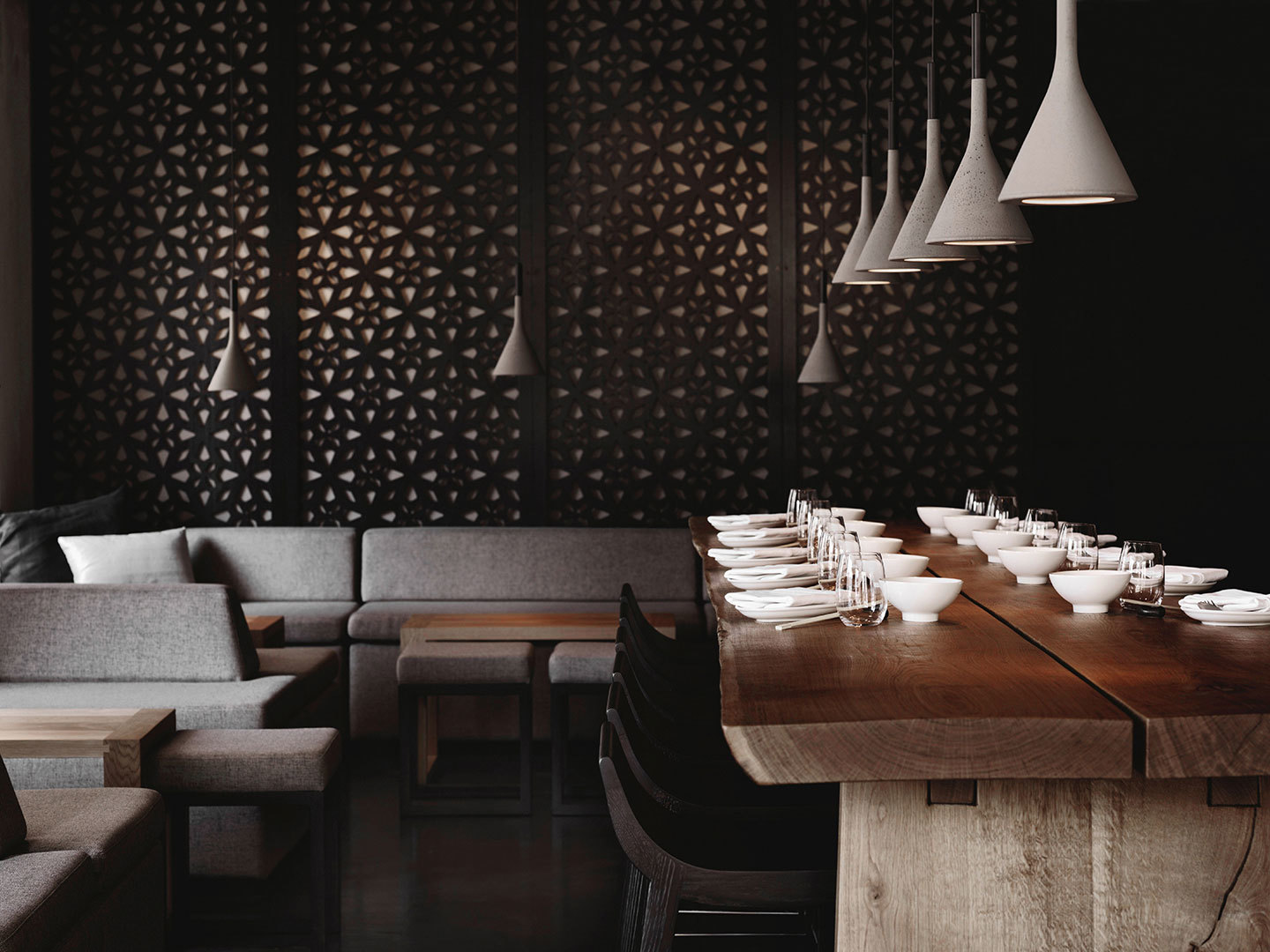 Concrete and aluminium.
混泥土和铝。
Only has switch function.
仅具有开与关的切换。
LED bulb GU10 (not included). 1个LED 灯泡 GU10灯头(不包含)
Input: 220/240 Vac. (50 Hz / 60 Hz). 电压: 220/240伏
Other light sources: Max. 80W. 灯泡最大可使用功率为 80瓦
Bulb socket: GU10 (Max. hgt. 80 mm). 替换灯泡的最大适合长度为 80mm
Daily cleaning and wiping with a soft towel.
使用柔软毛巾进行日常清洁与擦拭。
Do not use ammonia, solvents or abrasive cleaning products.
请勿使用氨,溶剂或研磨性清洁产品。
Please turn off the power before maintenance.
维护前请关闭电源。
One year(Standard use)
1年(规范使用)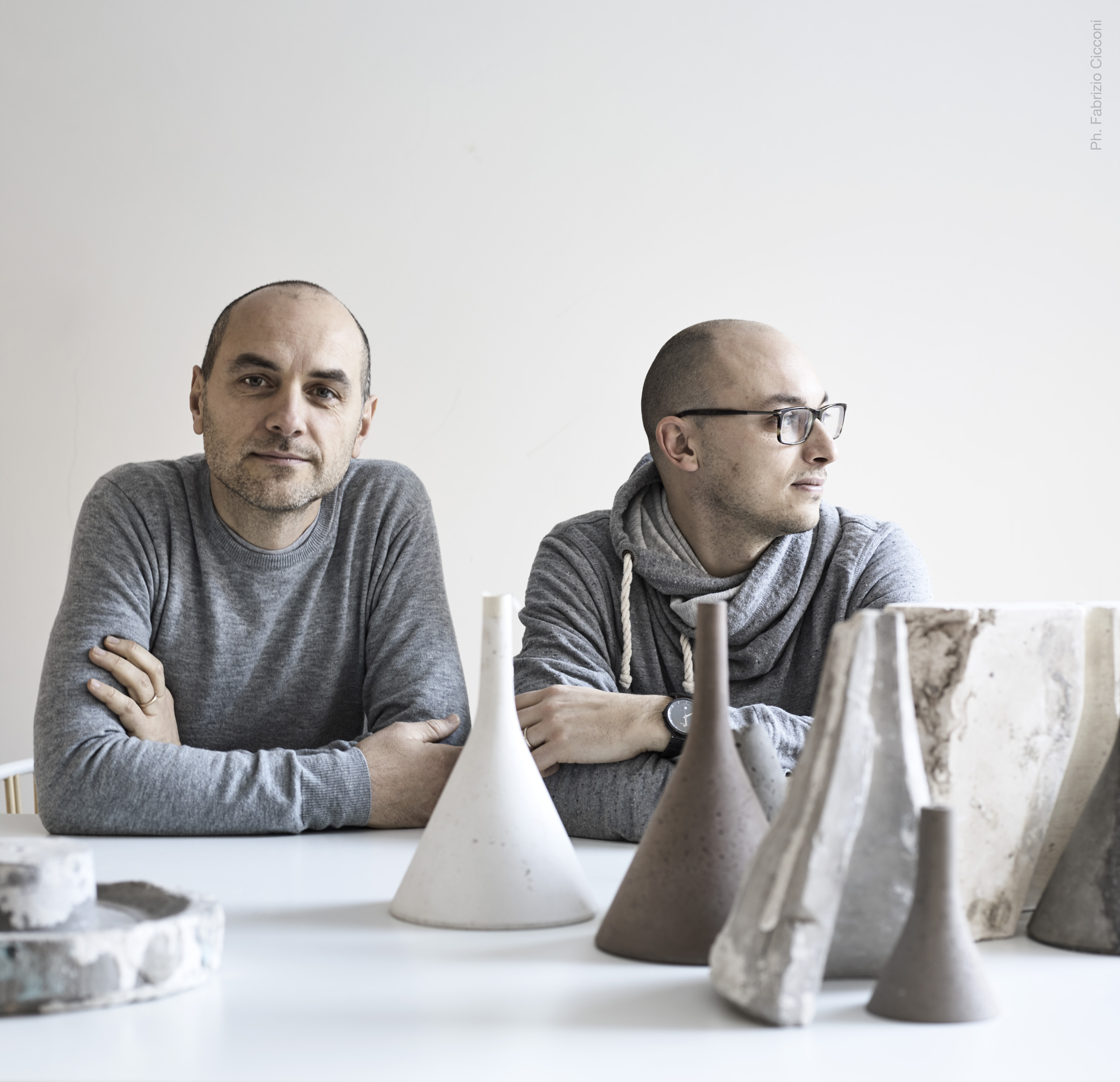 Lucidi, Pevere
Designer
Research in the field of materials and technologies is their starting block to tackle ever-new design challenges.
Following initial training on the Milanese design scene, Paolo Lucidi and Luca Pevere set up their own studio in Udine, engaged in a constant challenge to create new product types, in search of unprecedented materials and technologies.
Synergy with Foscarini research led to the birth of the Aplomb lamp collection, comprising shapes balanced between architecture and design made with an exclusive cement paste; Bahia, a sophisticated graphic sign and a bright game of lights and shadows; Lake, a coloured spot with an organic and asymmetric shape.