Table lamp
Buds 2
Warm white
Designed by
Rodolfo Dordoni
2016
In the 1990s, Rodolfo Dordoni designed a collection of table, floor and suspension lamps for Foscarini in brightly colored blown glass, named after the natural elements: Fruits, Blossom and Buds. Today, Buds has been restyled again, interpreting contemporary taste with a sophisticated wealth and focus on materials. The star of the design remains blown-glass, with a five-layer hand-crafted process, which is immediately evident thanks to the larger cut of the diffuser. With the new range of colors - cold brown, cold grey, bamboo green and white, with a straw-yellow internal finish - Buds takes on a dual value: it is warm when the lamp is on and cold when off.
Buds table lamps offer a diffused light and a hand-blown cased five-layer glass diffuser with a glossy finish. The internal glass layer is a pale, straw-yellow color to make the light warmer and the color more intense. The "warm white" version appears ivory in hue when the lamp is on and it remains white when off. The base consists of a totally transparent PMMA cylinder, milled according to a pattern and with a mirror-finish polish applied by hand. The support base is covered with a transparent anti-static protective film. The glass is secured to the base by means of a cup-shaped ring nut; there is an on/off switch on the transparent electrical cable which leads out of an oblique groove in the base. The base is packed in a customized product pouch with specific scratch-resistant material which should be used to clean the base itself. Since the aperture of the glass is rather noticeable, the light bulb remains clearly in sight and thus plays an aesthetic role. For this reason, a retrofit LED or fluorescent light bulb with white globe with a diameter of 4.75" (12 cm) should be used in Buds 1 and 2 - and with a diameter of 3.75" (9 cm) in Buds 3.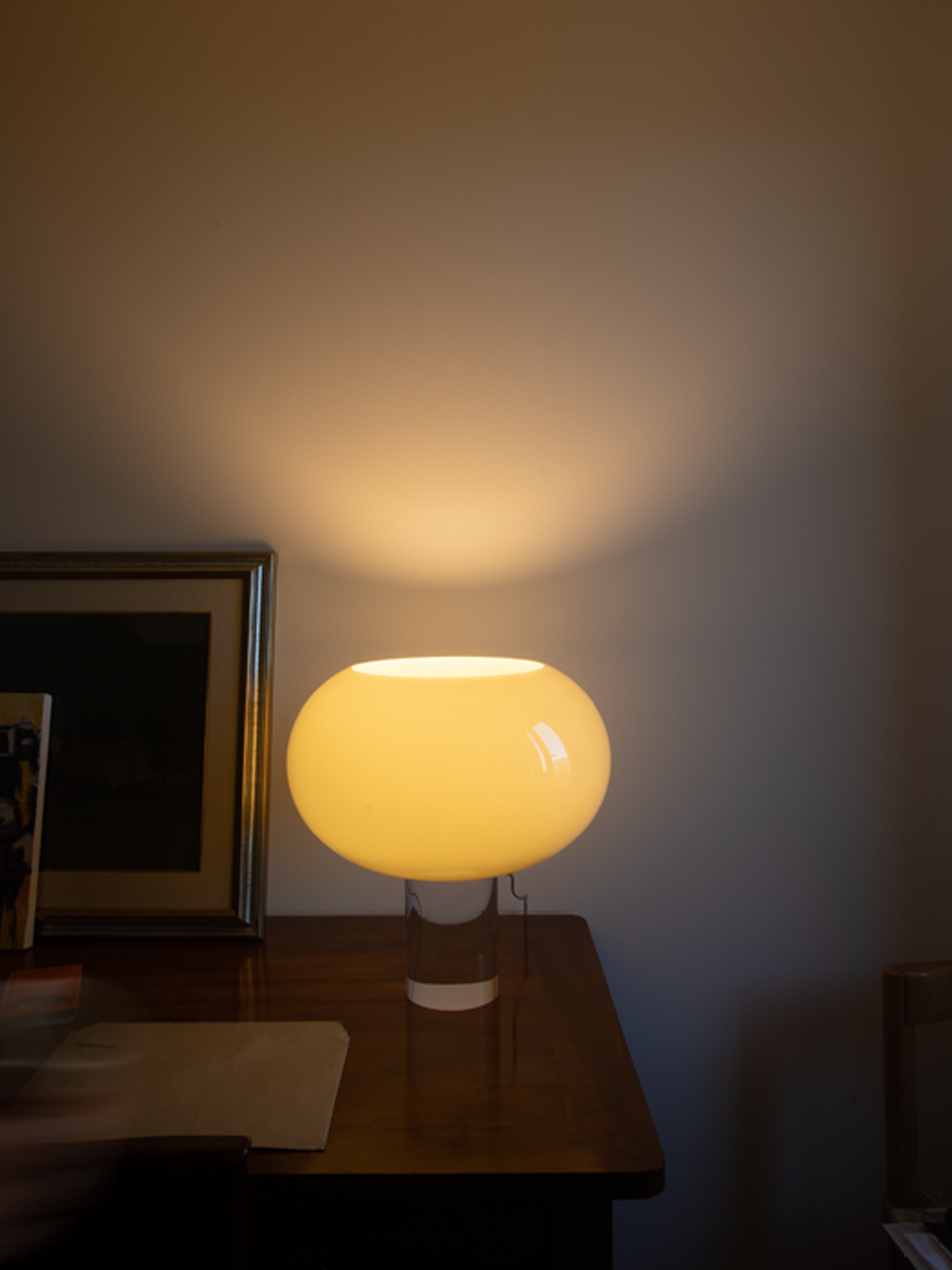 Blown glass and PMMA.
吹制玻璃和亚克力。
Only has switch function.
仅具有开与关的切换。
LED bulb E27-8W(not included). 建议使用白色的LED 灯泡 E27螺口-8瓦(不包含)
Input: 220/240 Vac. (50 Hz / 60 Hz). 电压: 220/240 伏
Other light sources: Max. 23 W. 灯泡最大可使用功率为 23 瓦
Bulb socket: E27 (Max. hgt. 120 mm). 替换灯泡的最大适合长度为 120 mm
Daily cleaning and wiping with a soft towel.
使用柔软毛巾进行日常清洁与擦拭。
Do not use ammonia, solvents or abrasive cleaning products.
请勿使用氨,溶剂或研磨性清洁产品。
Please turn off the power before maintenance.
维护前请关闭电源。
One year(Standard use)
1年(规范使用)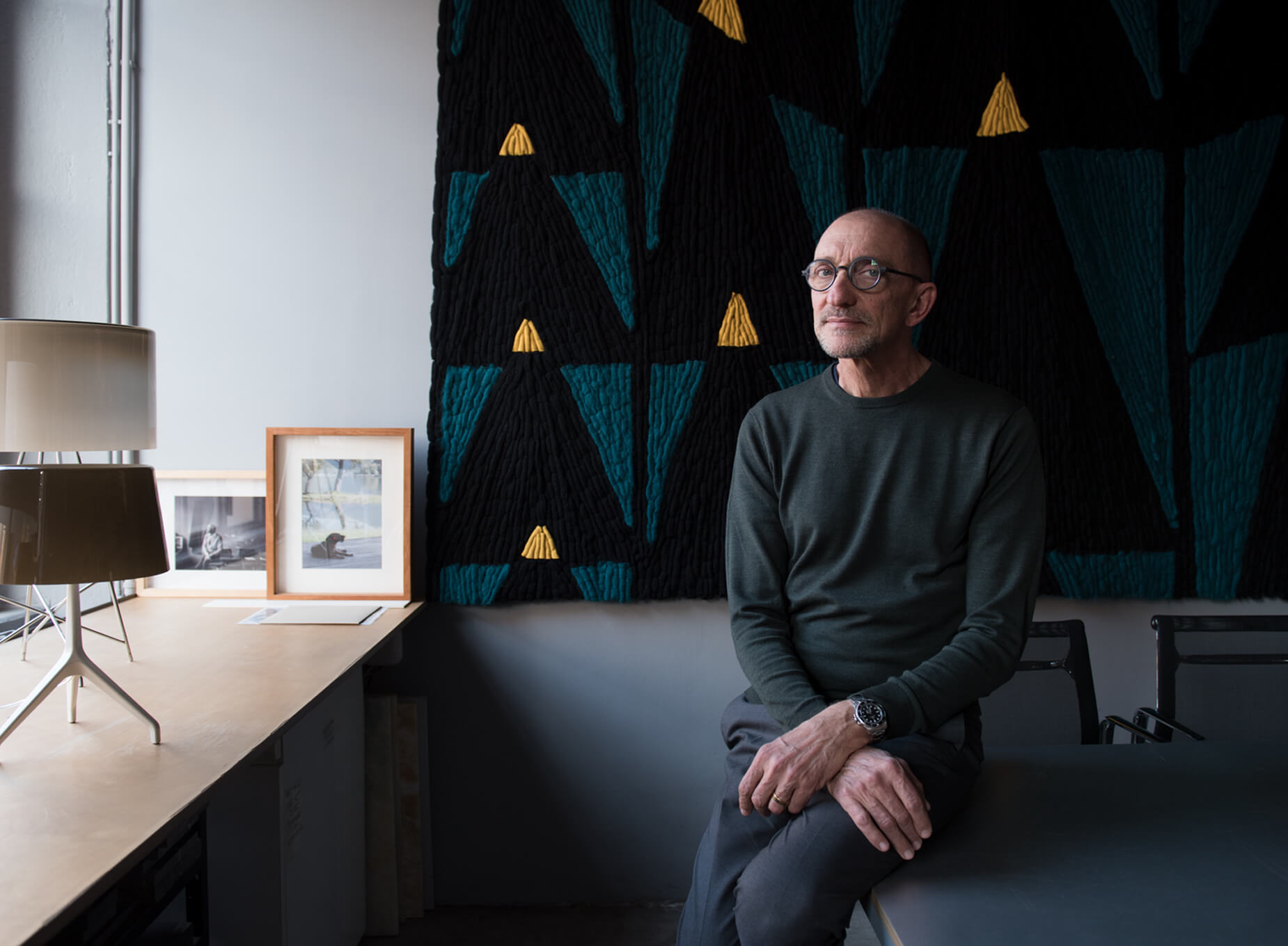 Rodolfo Dordoni
Designer
One of the leading figures in Italian design and architecture, the creator of products with endless and timeless charm.
With an array of activities ranging from architecture, to product design, artistic direction, and the setting up of showrooms and exhibitions, Rodolfo Dordoni has put his name to some of the most significant and famous Italian design projects, including Lumiere:
a contemporary restyling of the classic bedside lamp, made in blown glass and die-cast metal, which has become one of the biggest successes in the Foscarini collection. Again in blown glass, a material capable of conveying emotions of timeless beauty, is the Buds collection.