HAMPSON WOODS, United Kingdom
At Hampson Woods, we design and produce wooden products. We are inspired by the grace and beauty of timber; and produce pieces that retain a simple and timeless elegance. Products that will last a lifetime, or longer. We ensure that our work is pleasing to the hand, and to the eye – a pleasure to make, and a pleasure for you to use.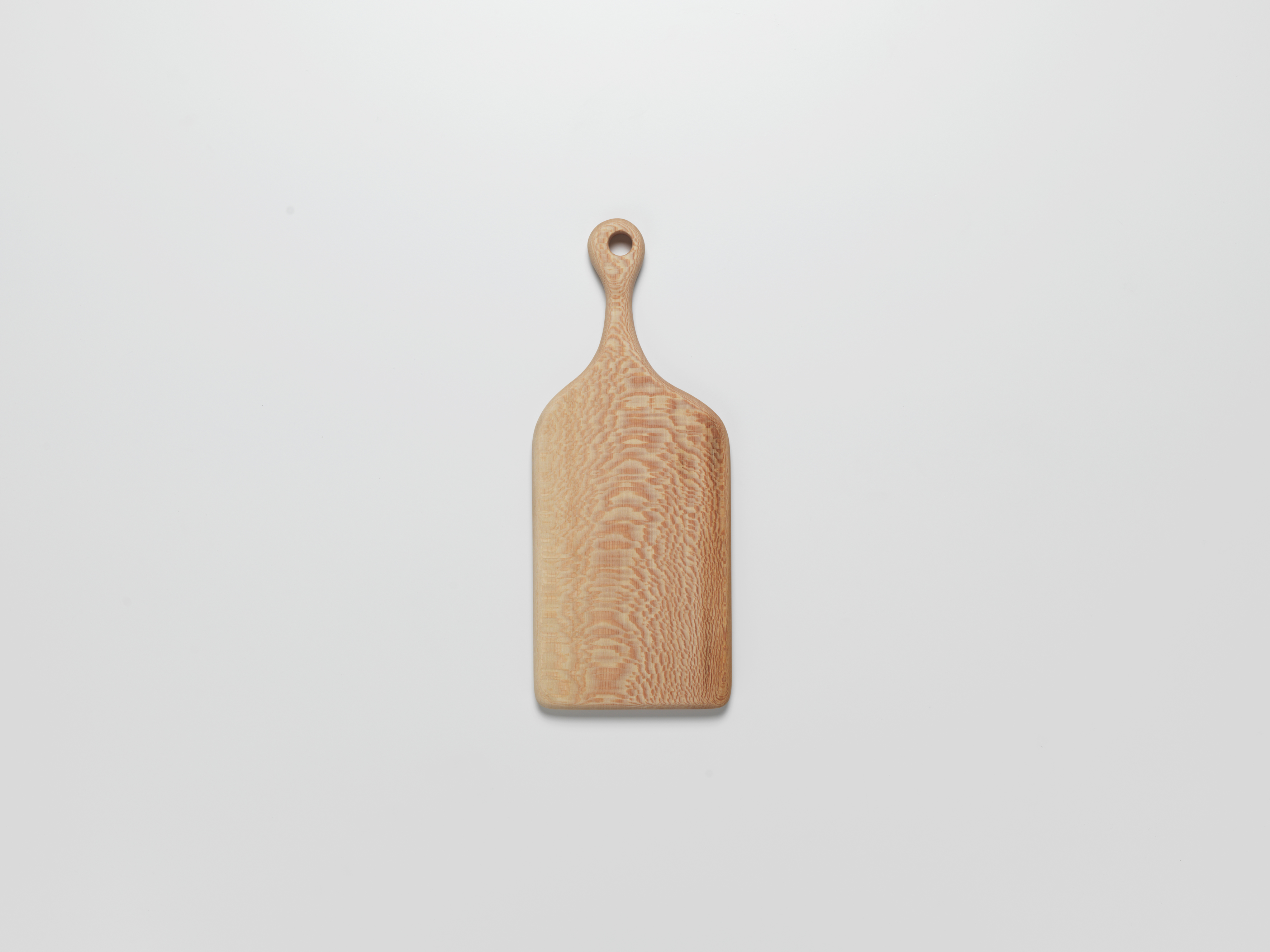 Made from the London Plane tree, these boards bring a delicately crafted beauty into your home.
由伦敦梧桐整木切割、打磨而成,将给您的家居带来精致的美感。
Hand carved and comfortable to hold – smooth to touch and a joy to use.
每一块案板都在切割成型后经过手工雕刻,握持舒适,触感柔软,使用时倍感愉悦。
Every one is different, and every board is loved – even before it finds a home.
每一块都不同,在到达您之前,都备受爱戴。
Every board is unique and the one that finds your table will differ slightly from the one photographed.
每一块案板都是独一无二的,到达您手上的,将会与图中所示略有差异。
Dimensions (approx) | 尺寸(大致): 400mm x 160mm x 17mm
Code | 编码:HWLP-2
EAN | 条码: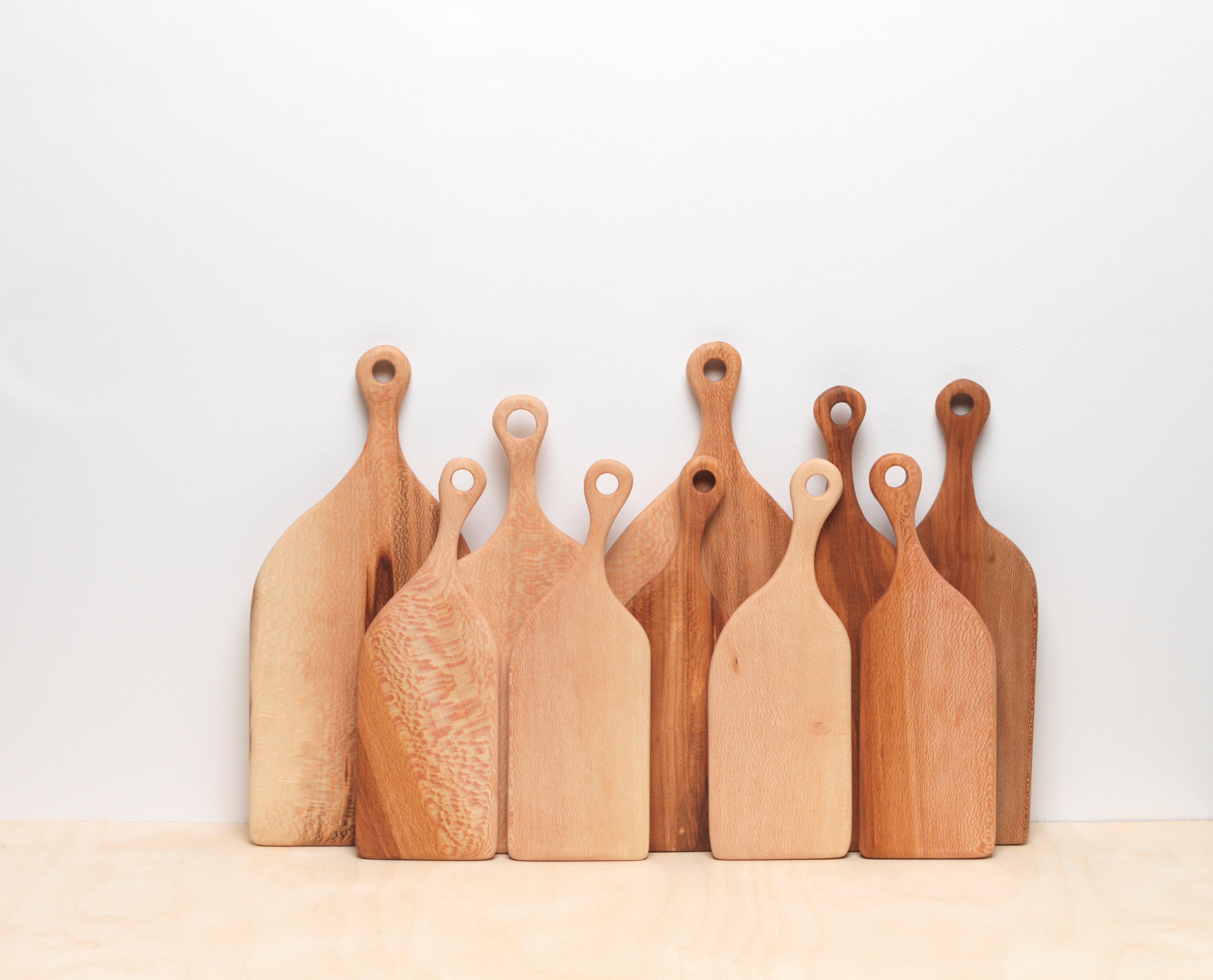 How do I care for and wash my HW board?

Each HW board is designed for a dual purpose: they are made to be strong and durable for chopping and carving and they are skillfully shaped and designed to bring beauty to your table for serving. Over time, certain foods may stain your board and knives may leave their mark, but this is part of each board's history and purpose; if well cared for, they will age gracefully and maintain their use and beauty for many years to come.

To best care for your HW boards, it is best to clean your board straight after use with soap and water. It is always preferable to use soaps with natural anti-bacterial ingredients to avoid drying out the board with chemicals.

We advise you avoid dishwashers entirely - and never soak your board! Though it is very unlikely it will split, depending on the particular board, the high heat that dishwashers kick out are likely to warp it. Likewise, soaking the boards could also warp your board and/or discolour it.

Instead please wipe and/or lightly scrub your board with warm water and a mild soap. Allow the board to air dry thoroughly in a rack or by hanging on a hook. Once dried, apply HW Wood Balm - this is only necessary after every few washes, not every time.

Very rarely, a small amount of colour will seep from certain boards. This is a natural tannin from within the wood (trees produce tannins to aid their growth and as a predatory precaution). This has only been brought to our attention once, and will stop happening after a few uses and washes. We advise to keep off any best linen while the board is drying!
How do I care for and wash my HW board?

Start with a clean and fully dry board - if you have sanded it, dry-wipe or dust it off first.
Using a quality, lint-free cloth, take a small dollop of wood balm onto the cloth and start rubbing along with the grain of yourboard, until the whole area is evenly covered - you'll know this once the colour has changed consistently across the board.
Leave to soak in for a few minutes, and then buff dry. This is best done in a circular motion with a fresh, clean cloth. You'll see a slight sheen develop as you go - so buff all you want!