The No.115 guarantees rapid and effective peeling of vegetable and fruits. Its weight and ergonomic form makes it very comfortable to use.
115号削皮刀保证了蔬菜和水果的快速有效剥皮。 它的重量和人体工程学形式使其使用起来非常舒适。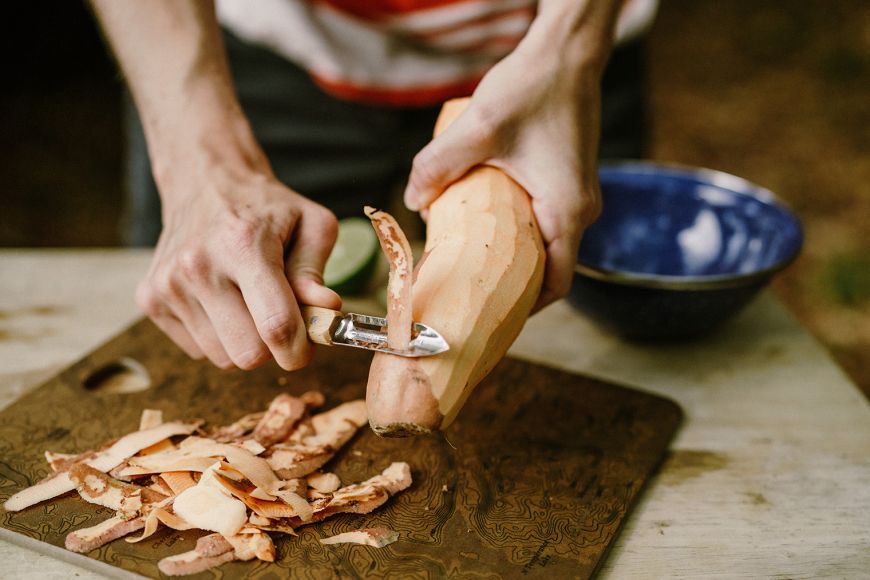 Blade | 刀部
60mm
Stainless steel is an alloy steel. The addition of chromium increases its resistance to corrosion. Stainless steel does not require any special maintenance.
不锈钢为合金钢,铬的添加更增加了其耐腐蚀性,从而不需要任何特殊维护。
Handle | 手柄
100mm
Beech is the most commonly used wood for the manufacture of Opinel handles. From France, our beech is hard, durable and easy to work. With a homogeneous appearance, its light color varies from yellow to pink. It is characterized by the presence of numerous small dark dashes.
山毛榉是用于制造Opinel产品手柄的最常用木材。 它们是原生于法国的坚硬山毛榉,耐用而易于加工。其均匀的外观,分布着类似于黑色破折号的特色斑点。