Pendant lamp
Tekiò Horizontal P1
Washi Japanese paper
Designed by
Anthony Dickens
2017
Tekiò, the Japanese word for adaptation, merges ancient artisan techniques with Warm to Dim LED technology that enables control of intensity and colour temperature. Tekiò combines traditional and avant-garde in a unique and contemporary design, featuring modern lighting structures carefully dressed in handmade paper. Linear or circular shapes can be created by combining various modules.
London designer Anthony Dickens was inspired by the traditional Japanese lantern made from washi paper, which dates back to the 14th century and is now an everyday object in the life of the Japanese. The paper, used by Isamu Noguchi to create the famous Akari lamps, has been inscribed on UNESCO's List of the Intangible Cultural Heritage of Humanity. Washi is resilient and ductile, even malleable. It has a warm texture that filters in a soft, gentle light. Santa & Cole relies on the hands of experts in the Japanese city of Mito for manufacturing the paper, one of the cities specialised in its production.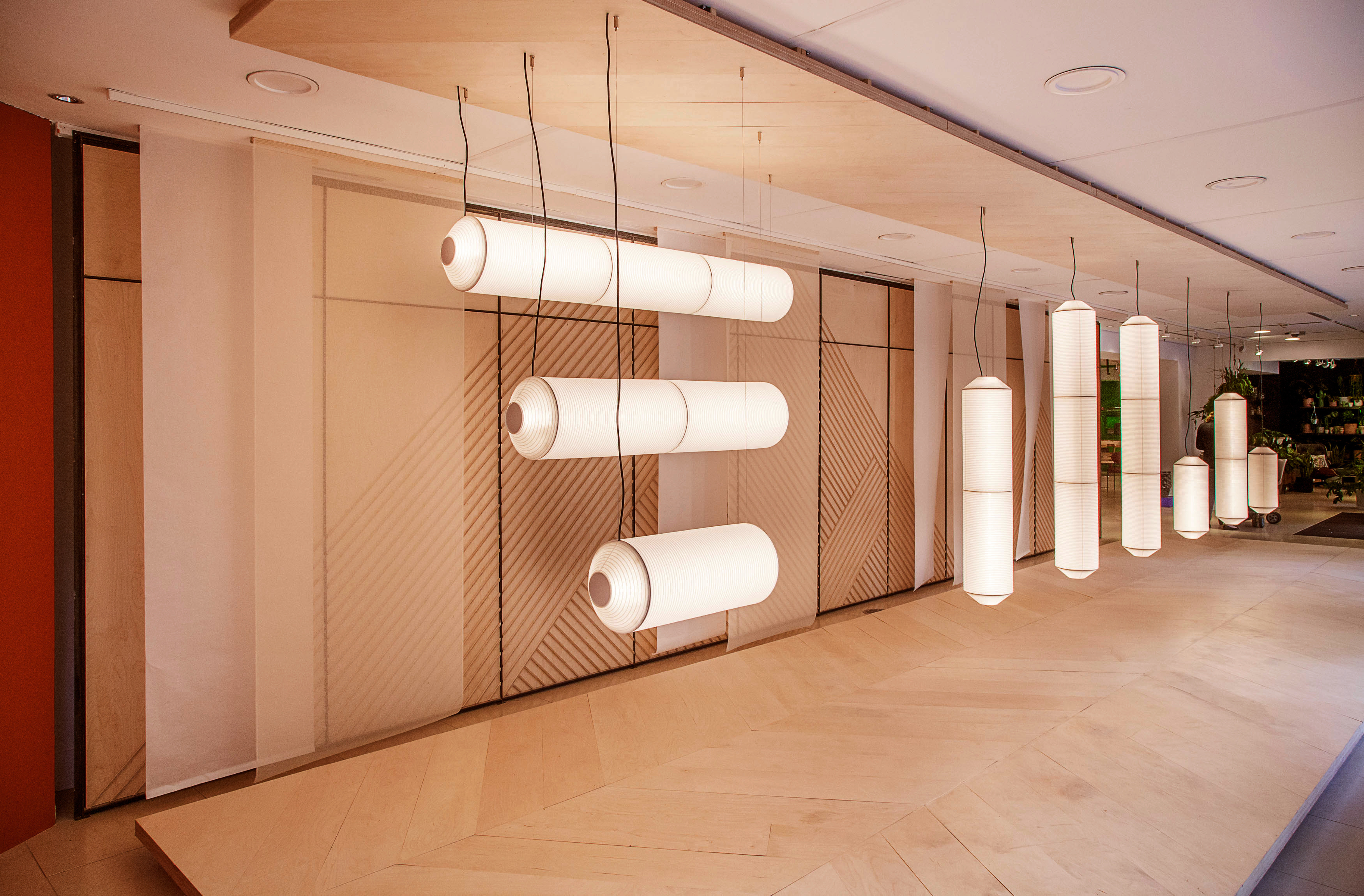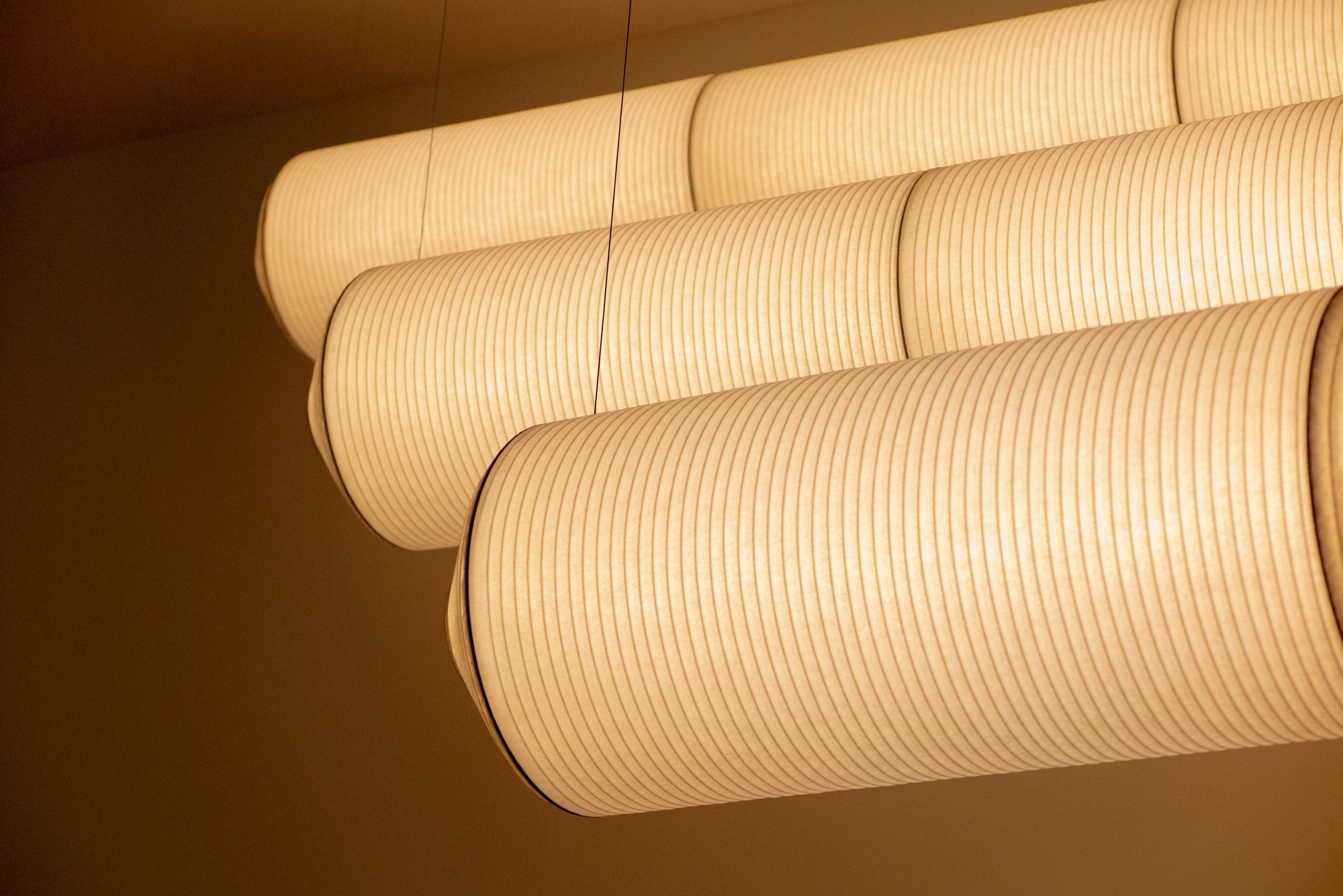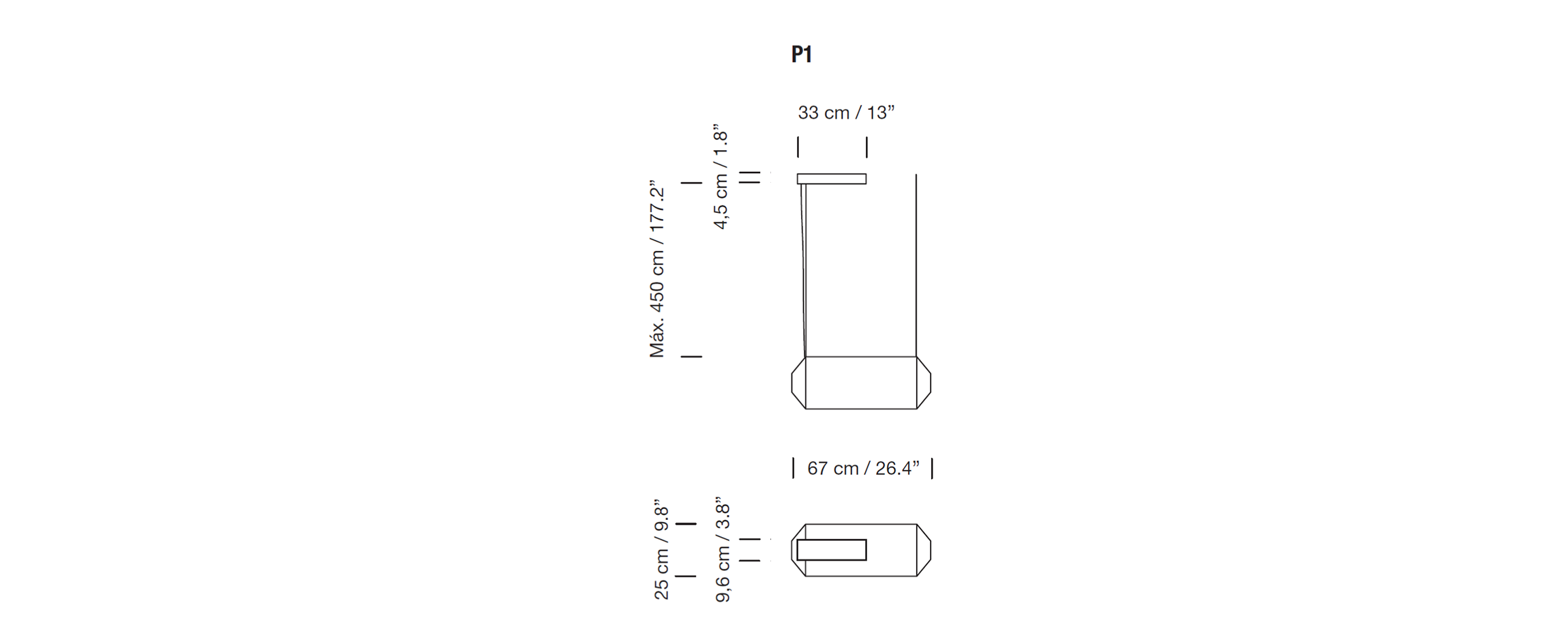 White S&C metallic Rectangular canopy with power supply incorporated, black cable.
白色方形金属灯顶盖,黑色电缆。
White S&C metal structure with matte finish.
哑光白色金属灯架机构。
Methacrylate inner diffuser.
树脂扩光器。
Washi Japanese paper shade.
日本和纸灯罩。
light intensity 0% to 100%.
灯光亮度调节为0%-100%。
(Not included external dimmer switch)
(不包括外部调光开关)
Built-in LED 43W(included 「dimmable」). 内置LED 43瓦(包含「可调光」)
Input: 100 ~ 277 Vac. (50 Hz / 60 Hz). 电压: 100-277 伏
Tª Colour: 2.200-2.700 K 色温: 2.200-2.700K(暖黄光-暖白光)
Typical CRI: 85 色彩指数: 85
​Lifetime: 40.000 h 寿命: 40.000小时(常规情况下)
Luminous flux: 1.251 lm 亮度: 1.251 流明
Daily cleaning and wiping with a soft towel.
使用柔软毛巾进行日常清洁与擦拭。
Do not use ammonia, solvents or abrasive cleaning products.
请勿使用氨,溶剂或研磨性清洁产品。
Please turn off the power before maintenance.
维护前请关闭电源。
Two years(Standard use)
2年(规范使用)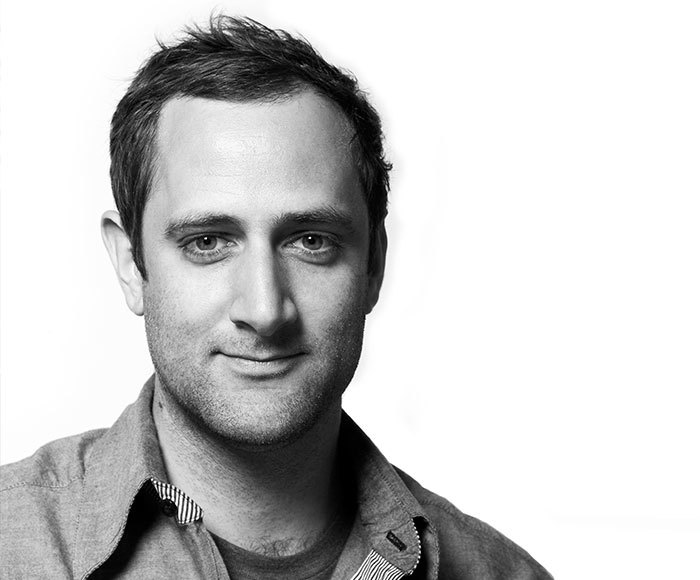 Anthony Dickens
Designer
After founding his first studio in 1998, Anthony Dickens founded Studio Make Believe in 2015, designing objects that express simple narratives and reimagine the everyday things that surround us. He creates objects that solve problems for some of the world's leading brands including Ben & Jerry's, Jose Cuervo, Finlandia, AB Inbev, Red Bull and Pernod Ricard.