Pendant lamp
Lámina 85
2 modules
Designed by
Antoni Arola
2018
A line of light and a thin metal sheet create a soft and effective diffusion. Lámina exploits the virtues of reflected light with simple, clean lines in varying shades and sizes, laid bare and fully exposed.
This pendant lamp fascinates the eye with the elegance of its curve and soothing light. In 1907, painter Mariano Fortuny Madrazo prolifically used reflective lighting, which he deemed essential to achieve the right colour, with his iconic homonymous lamp.
Whether as a single unit or several in sequence, in small or large sizes, Antoni Arola's combination of formal purity and functional virtue elicits emotion. A marriage of the poetic and the practical, Lámina is a system that upholds the benefits of reflected light by using obvious shapes in different formats and with different shades that conceal nothing and show everything, creating a soft and pleasant light, without glare.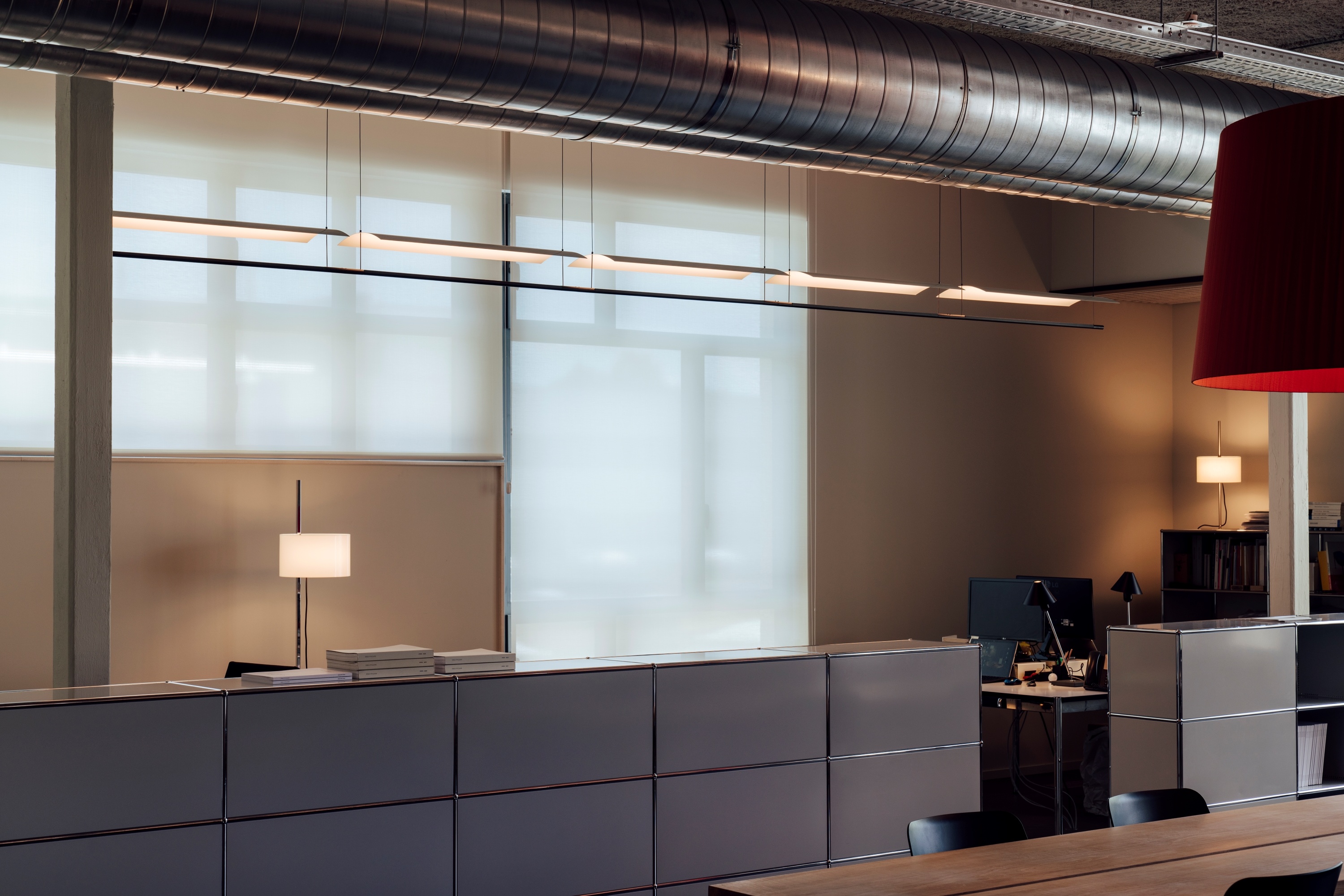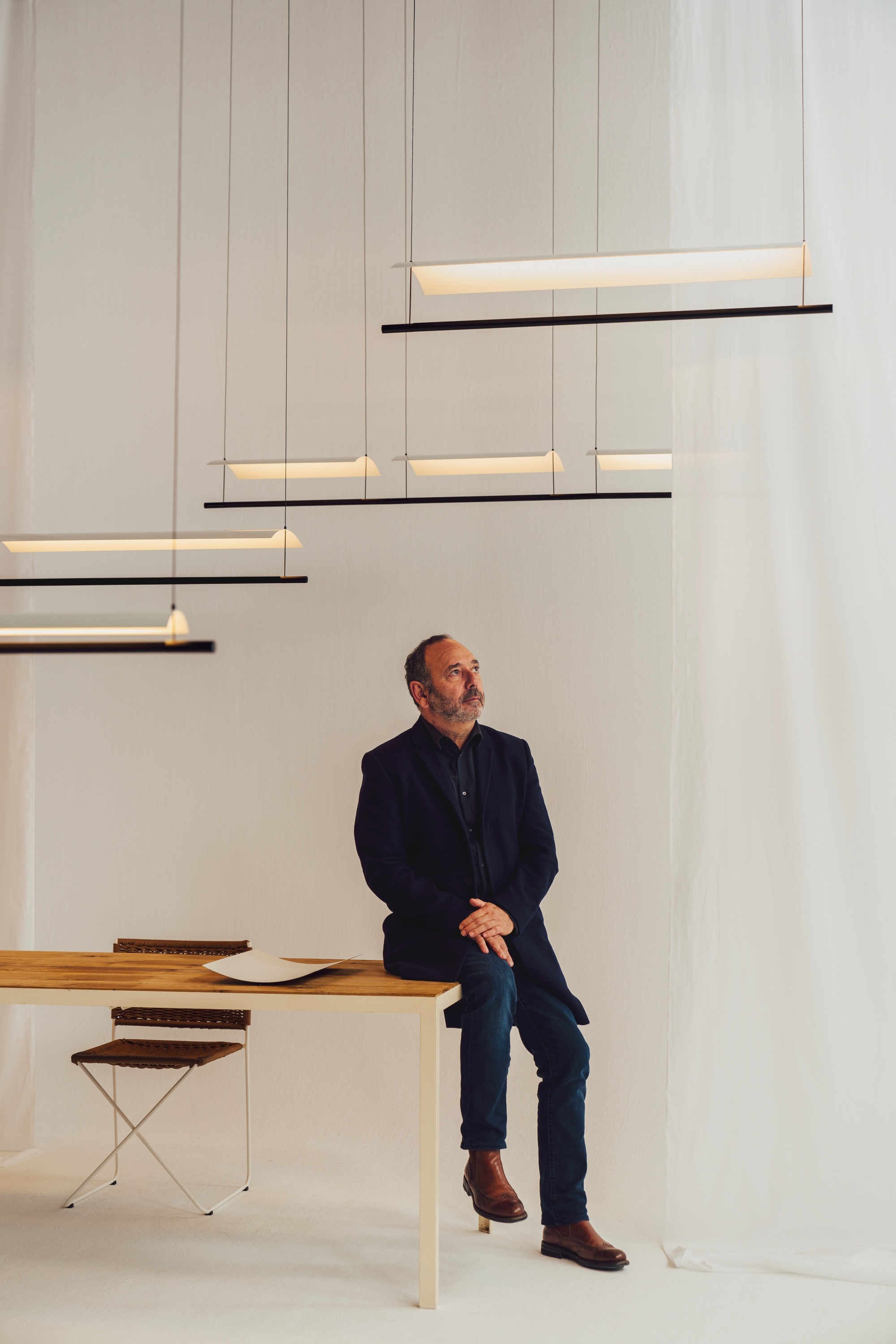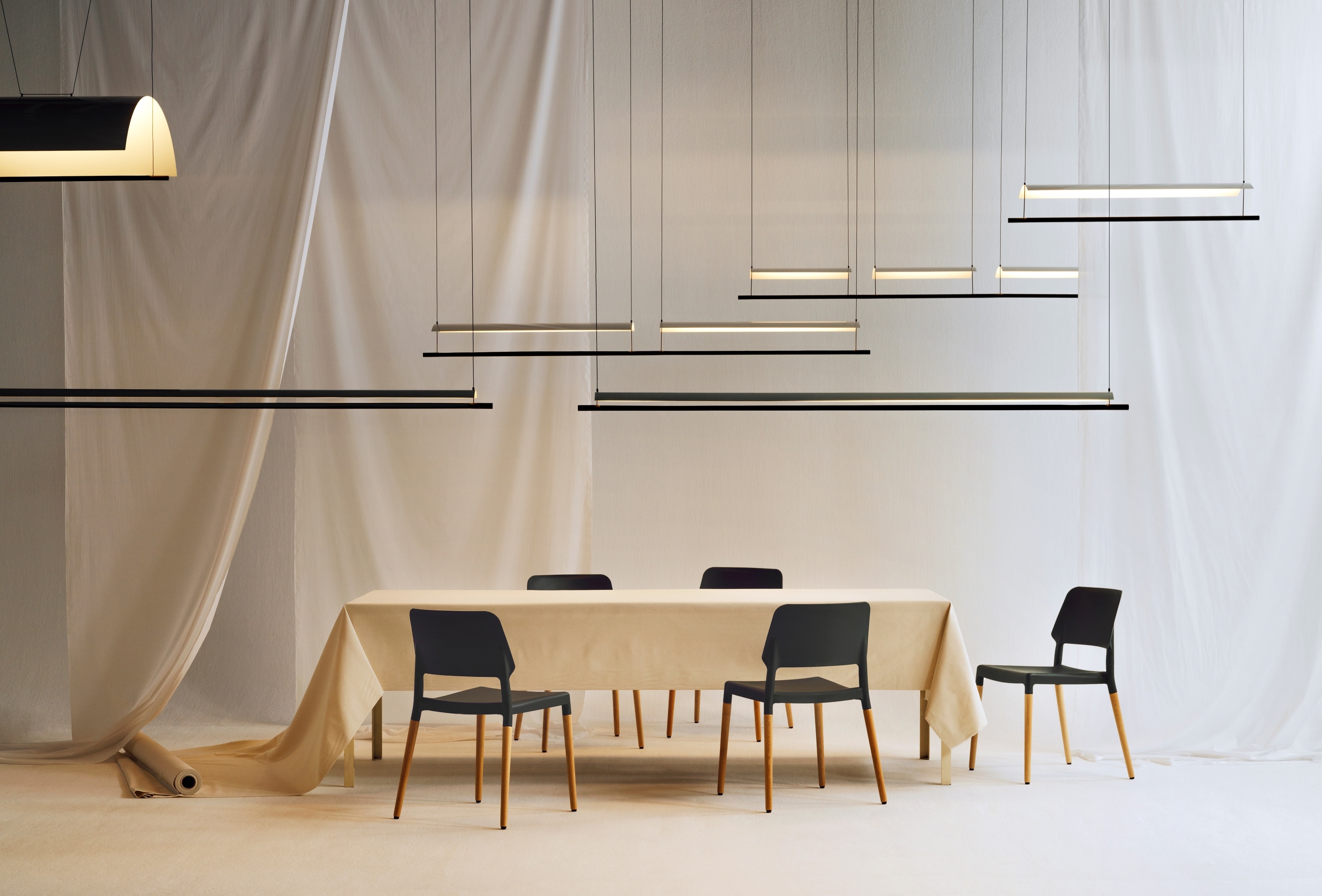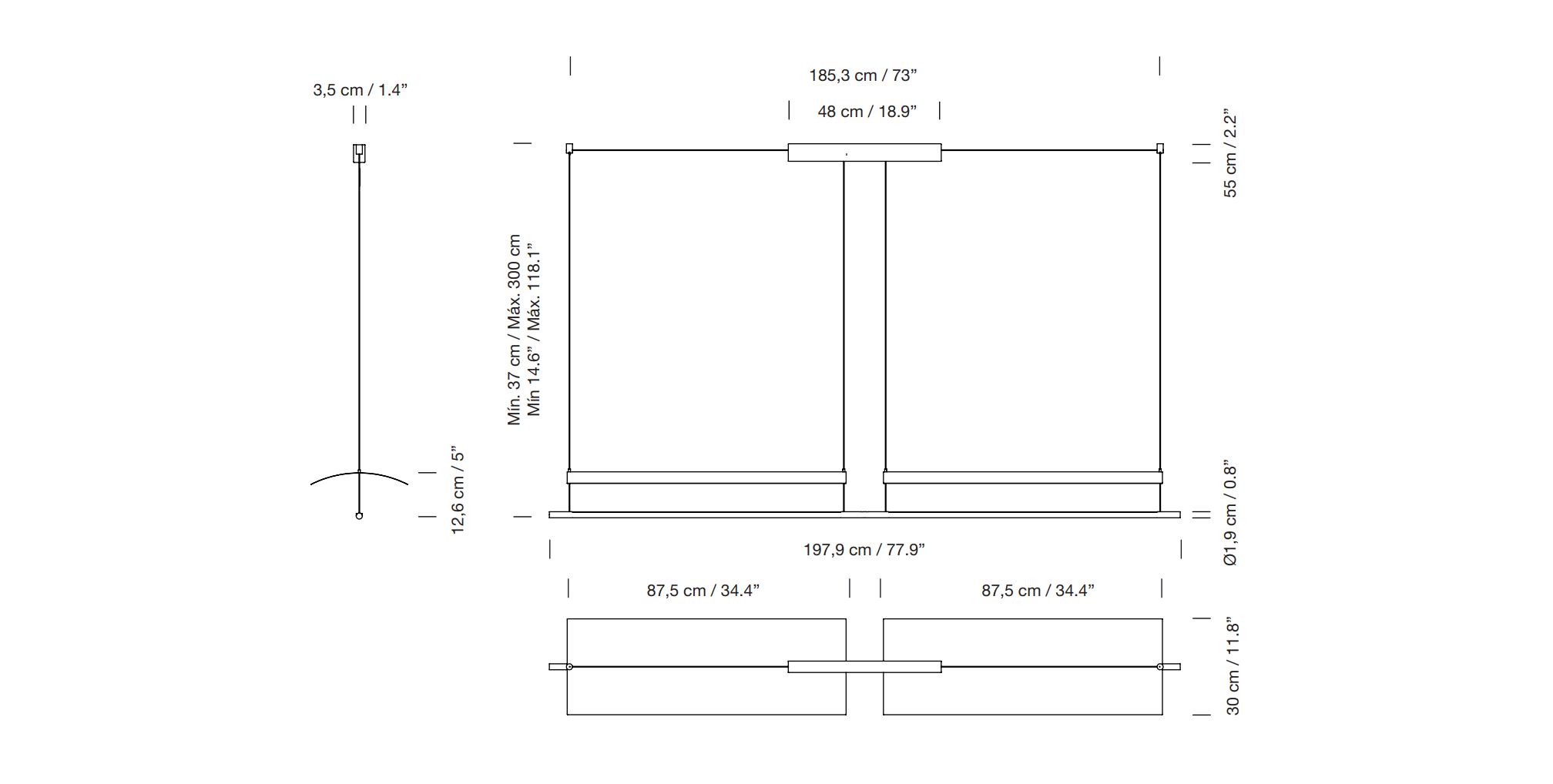 W1979mm × D300mm × H126mm
Black metal structure with matte finish.
黑色哑光金属结构的灯顶盖和光源管。
S&C white metallic shade with brilliant finish (exterior).
白色光面金属反光罩。
Polycarbonate diffuser.
聚碳酸酯扩光器。
Light intensity 0% to 100%.
灯光亮度调节为0%-100%。
(Not included external dimmer switch)
(不包括外部调光开关)
Built-in LED 54W(included 「dimmable」). 内置LED 54瓦(包含「可调光」)
Input: 100 ~ 277 Vac. (50 Hz / 60 Hz). 电压: 100-277 伏
Tª Colour: 2.700 K 色温: 2.700K(暖白光)
Typical CRI: 90 色彩指数: 90
​Lifetime: 40.000 h 寿命: 40.000小时(常规情况下)
Luminous flux: 2.788 lm 亮度: 2.788 流明
Daily cleaning and wiping with a soft towel.
使用柔软毛巾进行日常清洁与擦拭。
Do not use ammonia, solvents or abrasive cleaning products.
请勿使用氨,溶剂或研磨性清洁产品。
Please turn off the power before maintenance.
维护前请关闭电源。
Two years(Standard use)
2年(规范使用)
Antoni Arola
Designer
Antoni Arola was awarded the Spanish National Design Prize in 2003, and he is recognised as one of the most outstanding members of Spanish design. His common-sense approach has allowed him to create a range of brilliant designs, from a perfume bottle to a lamp, to large scale interior design projects. Arola finds a symbolism and a way of understanding the universe through foreign cultures, such as African cultures, which he incorporates into his work and his daily life. His works also show his sculptural savoir-faire, his love for drawing and his interest for contemporary art.