1949-today
Some things become so strongly associated with a specific time, they actually end up timeless. That is one way of summarizing Nisse and Kajsa Strinning's contribution to the Scandinavian design history. But what sparked the idea to the shelving system String®?
Bonnier's public library realized that the majority of Swedish homes were not furnished with a focus on bookshelves, which made it quite difficult for them to sell books. In 1949 they announced a competition where they asked all contributors to submit a design for a shelf with a few criteria. The shelf needed to be affordable, easy to ship and equally easy to assemble. String® ticked all the boxes and was announced winner that same year. Naturally, String® became a very common furniture in the Swedish homes during the 1950s. The 1950s and 1960s were eventful years for String® who was generously mounted in the offices of the UN Headquarters in New York, gold medal winner at the Milan Triennale, part of the exhibition at H55 which was the start of the design movement Swedish design, and String® System also became the best-selling Scandinavian furniture piece in Germany.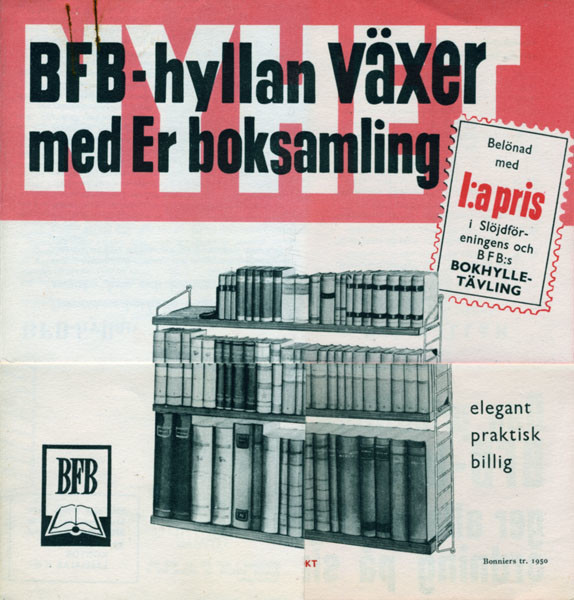 For a number of years, the production of String® was non-existing. The years passed by and it was not until 2004 the brand revived. It was during this time String®, as we know the brand today, took form. The assortment was carefully revised and new features for the shelving system were designed and developed. The updated and now modern shelving system was here to stay! Over a night, String® was once again considered an obvious part of the timeless Scandinavian design style.
Nisse Strinning, who was still alive when the shelving system rejuvenated in 2004, was as creative then as in 1949. Nisse designed a brand-new product, which he named String Pocket. A miniature version of the shelving system designed to hold smaller items such as paperback books, smaller plants, and the like. String Pocket immediately became a success and remains one of our best sellers to this day. The pocket shelf is a daily reminder of Nisse and his ingenious design.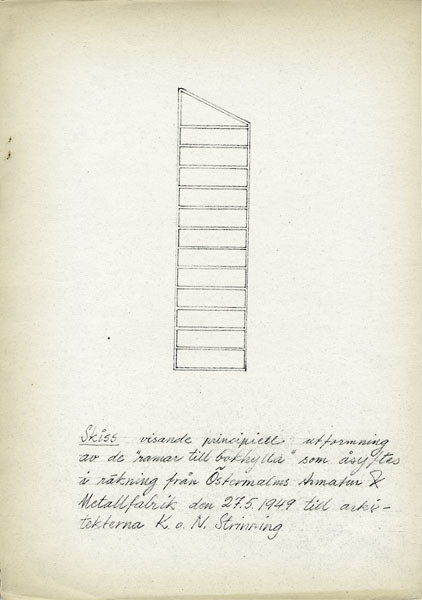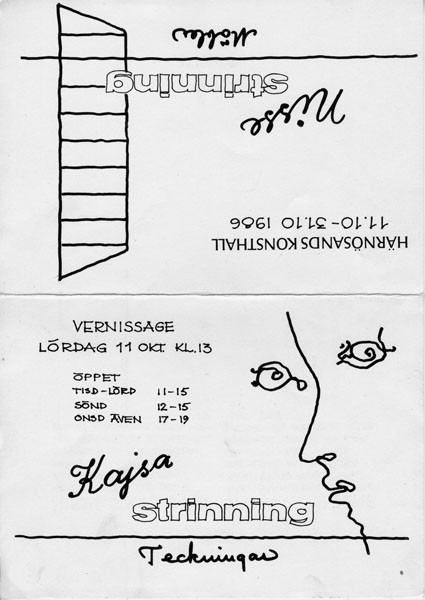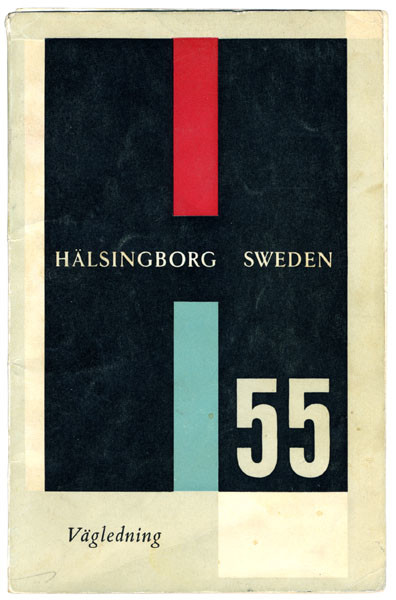 The relaunch of String® was well received by both the public and the judiciary, which in 2009 resulted in the shelving system being classified as Applied Art under the Copyright Act. Which means, as you might have guessed, since 2009 String® is considered a work of art that in addition to its timeless modernistic design, has solutions for most storage needs in homes, public environments, and offices.
In conjunction with the relaunch, working practices and methods were carefully reviewed and resulted in the implementation of a new sustainability strategy throughout the organization. Environment, quality, and social responsibility became central concepts and in many cases crucial in decision-making processes such as sourcing suppliers or materials. Our sustainability strategy is continuously reviewed and taken into account on a daily basis.
Over time, additional product groups have seen the light of day and String® has kindly made room in the product portfolio for Works ™ ..by String Furniture and Museum ™ ..by String Furniture. Architect Anna von Schewen and industrial designer Björn Dahlström are the creators behind the Works™ assortment. The idea behind Works™ came to life through their desire to design sensible and inspiring workplaces with a high level of functionality for both the home and the office environment. Museum™ came to life on completely different terms. Architect studio TAF, Gabriella Gustafsson and Mattias Ståhlbom, was commissioned by the Swedish Nationalmuseum to design a console shelf for the museums bust collection as part of the artistic collaboration NM&. String Furniture was commissioned to produce the console shelf and the launch coincided with the reopening of the Nationalmuseum in 2018.
Sustainability in our organization
At String Furniture, we have a continuous and strategic approach to sustainability. Our overall objective is to constantly work to reduce our environmental impact as far as possible, and to take greater social responsibility. With the majority of our production in Sweden and with a timeless design we are convinced we are walking down the right path.
We measure sustainability based on three main criteria
• Environment
• Quality
• Social well-being
We always keep these in mind, and they permeate everything we do. Typical situations when our sustainability mindset is crucial is for example when choosing new suppliers and producers. It is important that not only we follow our guidelines, but also that everyone we collaborate with work with the same guidelines. We never jeopardise safety or health at any stage or in any department, under any circumstances. A major aspect of our sustainability work also involves fulfilling the current needs of people and society without risking future generations' opportunities to fulfil their needs.
We take our customers' concerns and wishes regarding sustainability and environmental work very serious, and they therefore affect everything we do – from the choice of supplier and materials to how we communicate and how we market our products. This results in sustainable products where function, form and quality are in focus. A sustainable range builds our brand and emphasises our respect and pride for our extensive and timeless designs. In collaboration with our suppliers, we ensure that effective and sustainable materials are used in all types of production.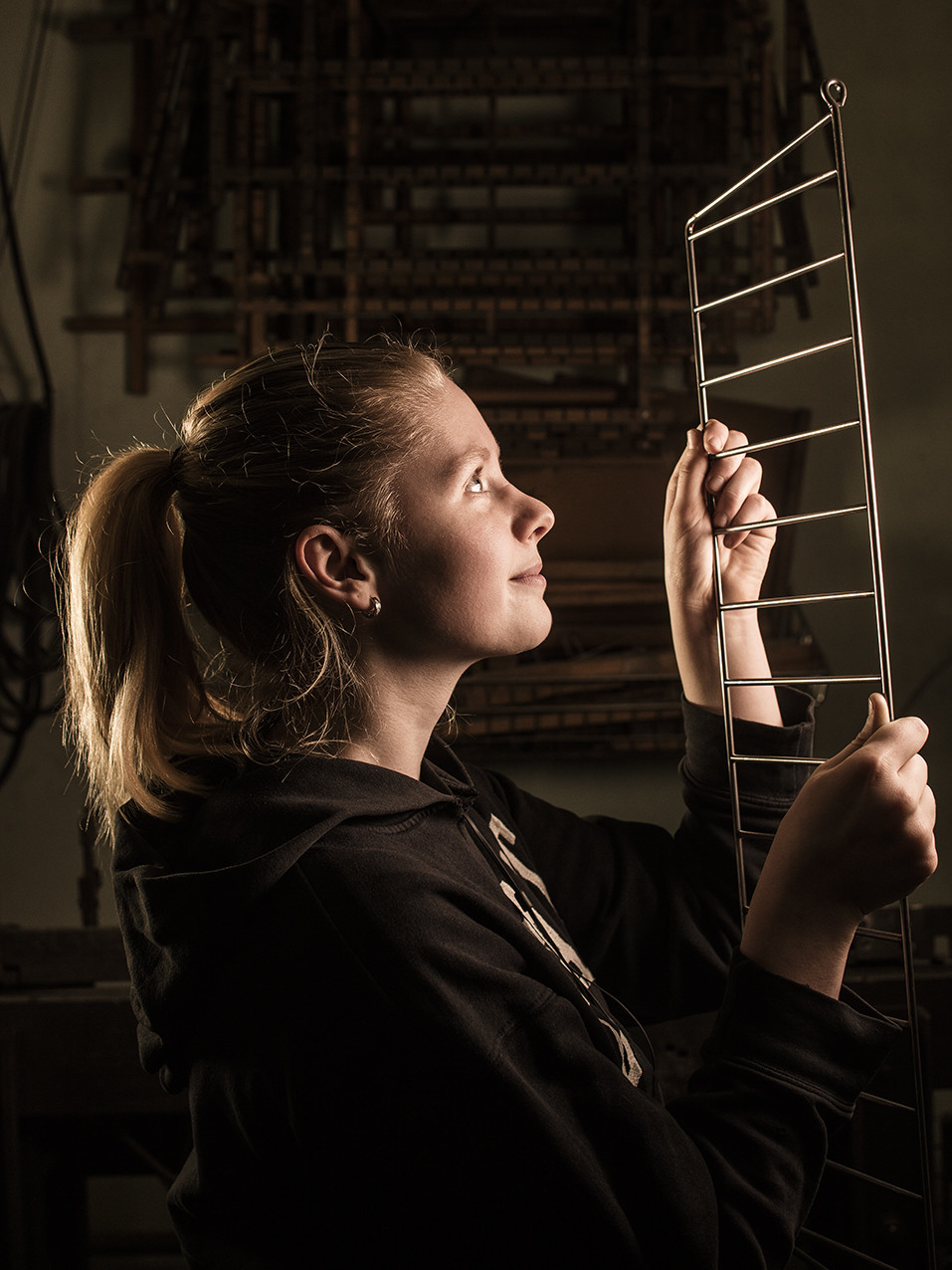 An environmentally sustainable assortment
We have developed a requirement list of what we consider to be a good product. Everything produced by String Furniture should fulfil the following five parameters: form, function, quality, a fair price and sustainability. This requirement list guarantees that our customers can buy our products with confidence and always feel certain that our products live up to a high sustainability standard where the environmental footprint is as small as possible. It is important to us that our customers do not to have to choose between sustainability or style, or function or price.
In our mind sustainable products should not be more expensive. They should be accessible and represent an additional value. In order to obtain this, we must effectively utilize resources, design timeless products and create long-term relationships with our suppliers, which in the long run will ensure that we can supply our customers with products that are good value for money.
"Sustainability is central for us. We actively work towards offering a fully Möbelfakta certified assortment.
This is part of our contribution in making the furniture industry a bit more sustainable."
-Jonas Wetterlöf, CEO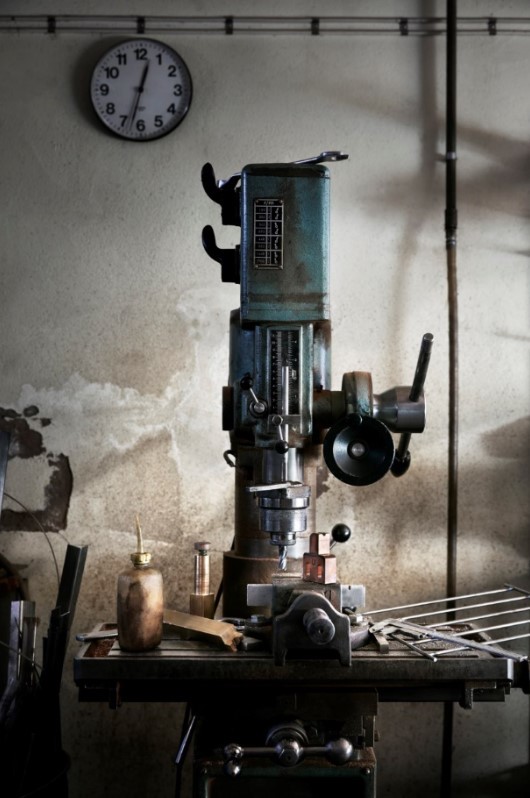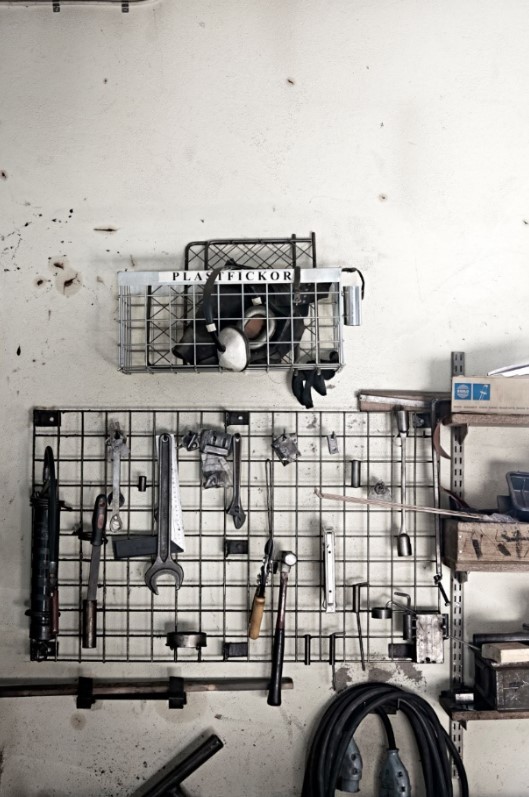 We started the process of certifying products according to the Möbelfakta standard in 2017. The Möbelfakta certification is based on three main criteria: quality, environment and social responsibility. The process of getting one product approved is extensive and time consuming. Today, we are proud to be offering an assortment where the majority of the products are labelled with a Möbelfakta certification.