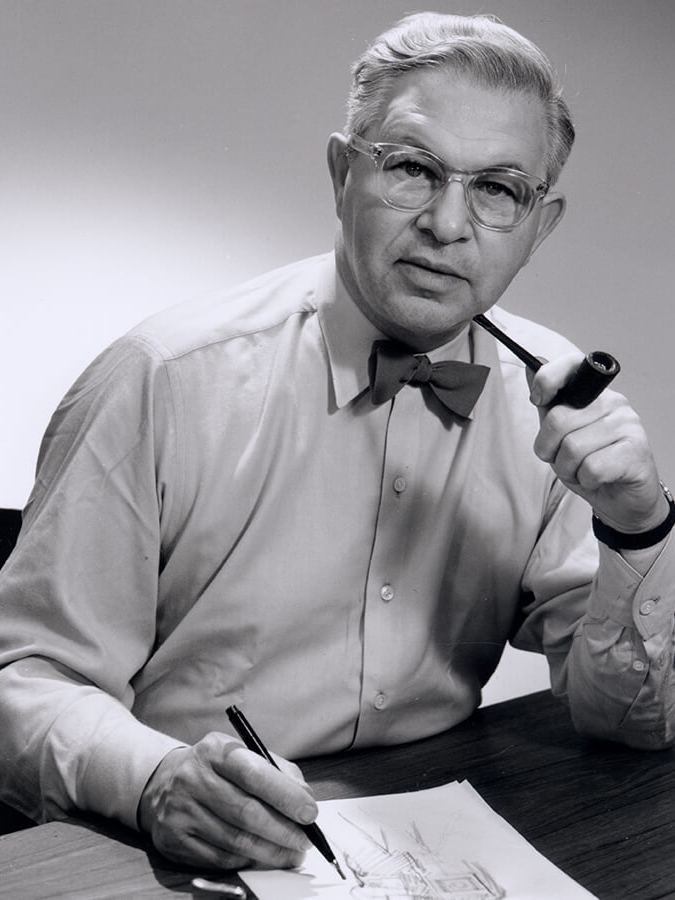 Arne Jacobsen's precise yet expressive aesthetic continues to serve as a source of inspiration for contemporary designers around the world.
One of Denmark's most respected architects, Arne Jacobsen (1902-1971), has become synonymous with modernism internationally. His furniture designs, most created in connection with specific architectural projects, continue to excite both in Denmark and abroad.
Jacobsen viewed himself primarily as an architect. His functionalist buildings span from small holiday homes to large hospitality projects, with all details designed by Jacobsen himself, down to cutlery and door handles. One of his best-known projects is the SAS Royal Hotel in Copenhagen – he was the architect, and designed all the interior elements.
While architecture was Jacobsen's primary focus, he also worked with lighting, textiles, furniture and industrial design, approaching all projects with the same perfectionism that defined his career. Striving for a balance of organic simplicity and functionalism, he considered every detail, and was inspired by nature, whose organic shapes informed several of his furniture pieces. Jacobsen's love of flowers and landscape gardening is also seen in his watercolors, wallpapers and fabrics.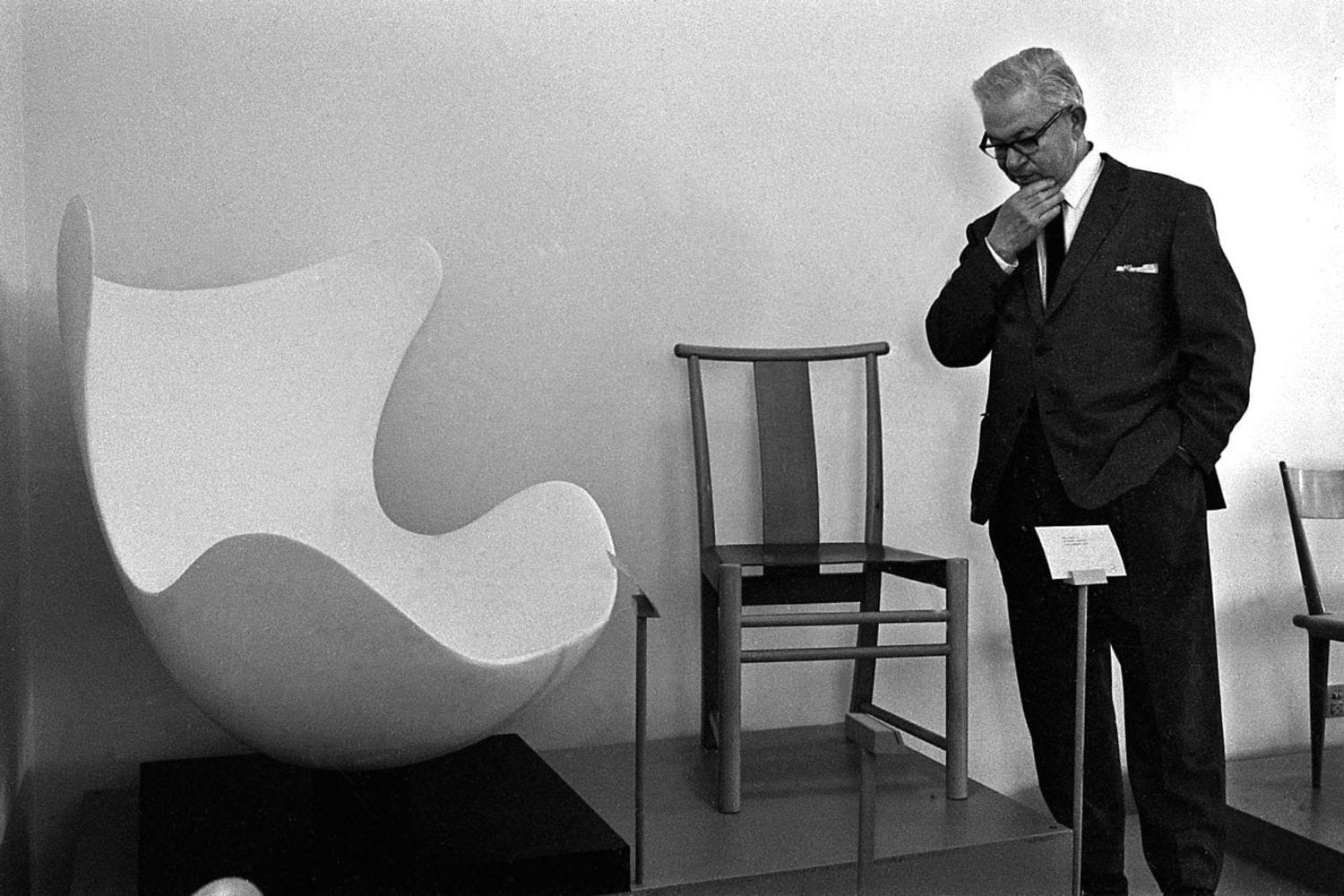 Jacobsen initially trained as a mason and, after graduating from a technical college in Copenhagen in 1924, began his studies as an architect at the Royal Danish Academy of Fine Arts. Here he was influenced by lecturers and leading designers such as Kaare Klint and Kay Fisker, known for their rigorous design approach.
Jacobsen also taught as a professor at the Royal Academy of Fine Arts in Copenhagen.
He was awarded Honorary Doctorates from the University of Oxford and the University of Strathclyde in Glasgow, and was a member of many European academy councils. He received multiple Danish and international awards, including the RIBA Bronze Medal in 1963 and the Medaille d'Or from the Académie d'Architecture de France in 1971.