CU CH22 | CUSHION
Designed by Hans J. Wegner
The original Carl Hansen & Søn cushion for the CH22 chair by Hans J. Wegner comes in leather in various colors.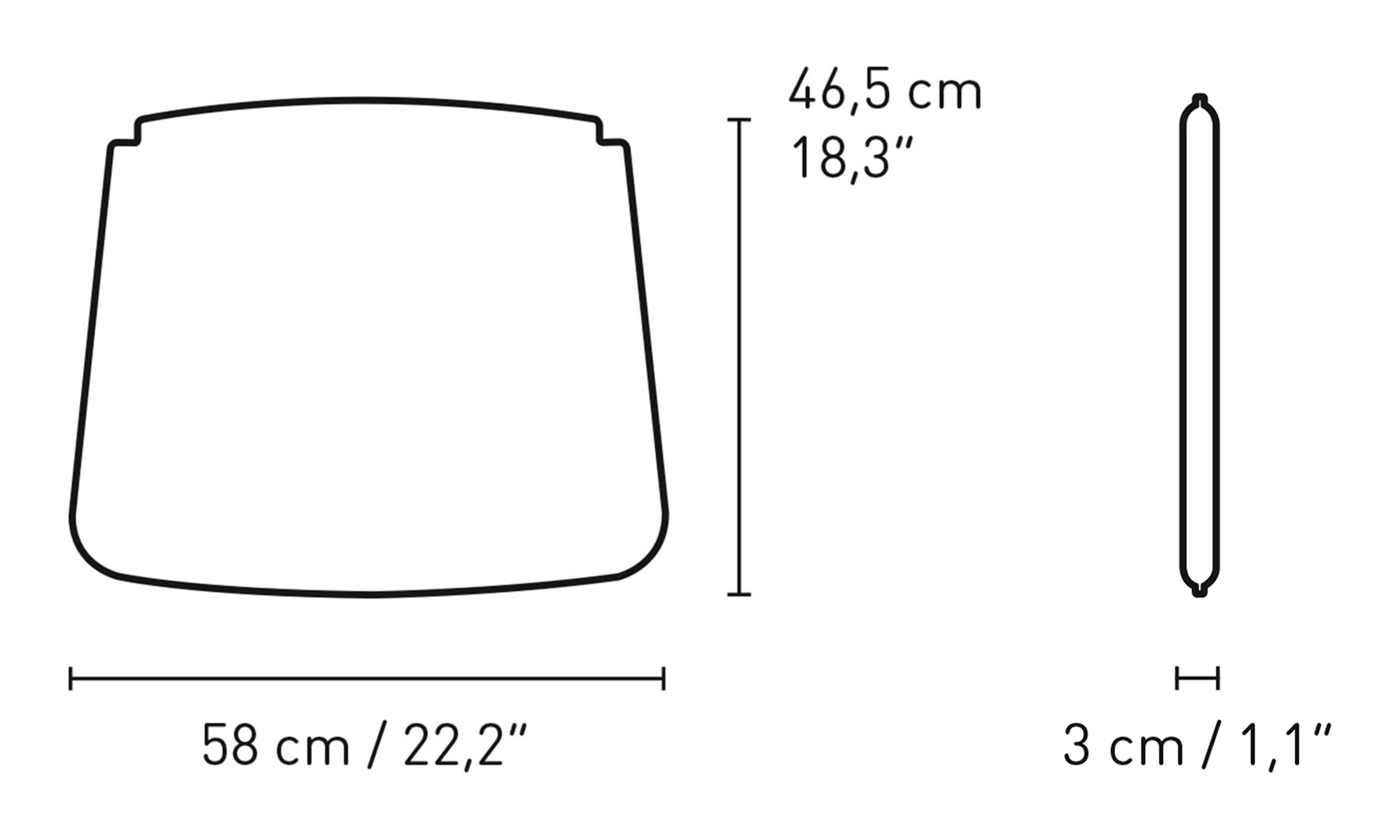 No. | 编码: CU CH22-Leather Loke
leather loke with foam. 由经过较色及耐腐蚀、耐磨处理的天然皮革填充椅用泡沫制成。
Should not be placed too close to heat sources.
不应放在靠近热源的地方。

Direct sunlight should not be allowed for long periods, especially strong sunlight.
不应长时间让阳光直射,尤其是强烈阳光。
For everyday cleaning, use a soft cloth(Do not use rough cloth to avoid damage to the surface) wrung out with clean hot water. If necessary, clean with low concentrated soap.
日常清洁,可使用软布(切勿使用粗糙布面,以免对表面造成损伤)在热水中浸湿后拧干来擦拭。如有必要,配以低浓度的皂液进行清洁。
For the leather, regularly vacuum your leather furniture with a soft brush and avoid using detergents and sharp implements. For everyday care and cleaning, we recommend using a clean soft cloth wrung out with lukewarm water.
定期用软毛刷清洁皮革家具,避免使用清洁剂和锋利的工具。对于日常护理和清洁,建议使用干净软布蘸取温水拧干后擦拭。