Floor lamp
Pie de Salón G2
White linen
Designed by
Jaume Sans
1963
Jaume Sans was a renowned Catalan surrealist sculptor and painter. He was also a member of the artistic association ADLAN that included amongst its members Picasso, Dalí, Miró and Calder, all acquaintances of the GATCPAC architects with whom they shared their social venue on Passeig de Gràcia in pre-Spanish Civil War Barcelona.
Sans focused on the design of furniture for his own household, which is how the remarkable Pie de Salón or Peana Molina lamps were created, and later edited by Santa & Cole. A sleek reinterpretation of traditional symmetrical lamps, with a chrome shaft. The stem of the lamp is adjustable and is leather-covered for a luxurious feel, opening up into a tripod base that allows the cable to easily go through. A perfect example of industrial craftsmanship. It features three distinct shades in three different materials, and this slender synthesis of traditional lamps is a sparkle of timeless elegance created in a context of the avant-garde.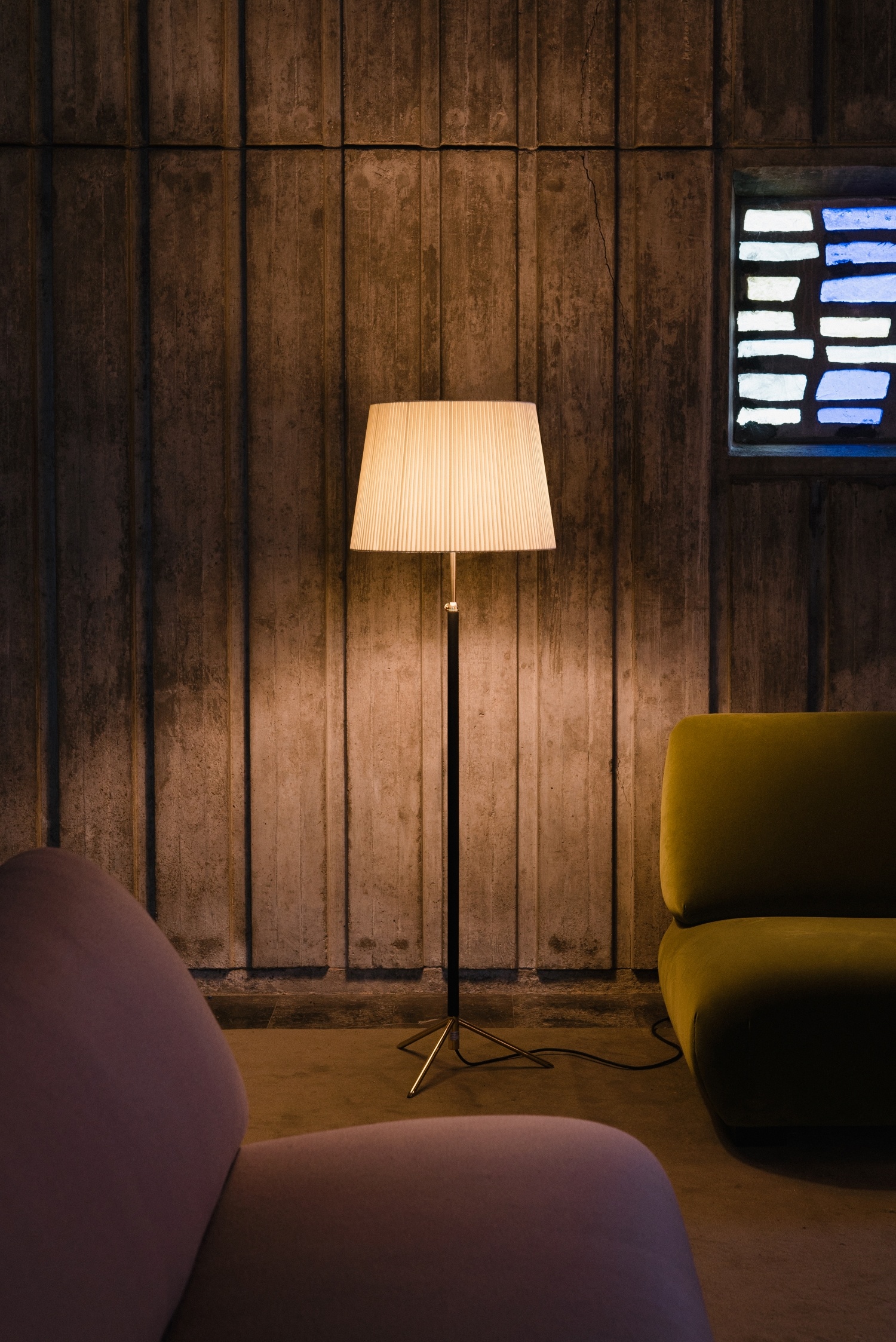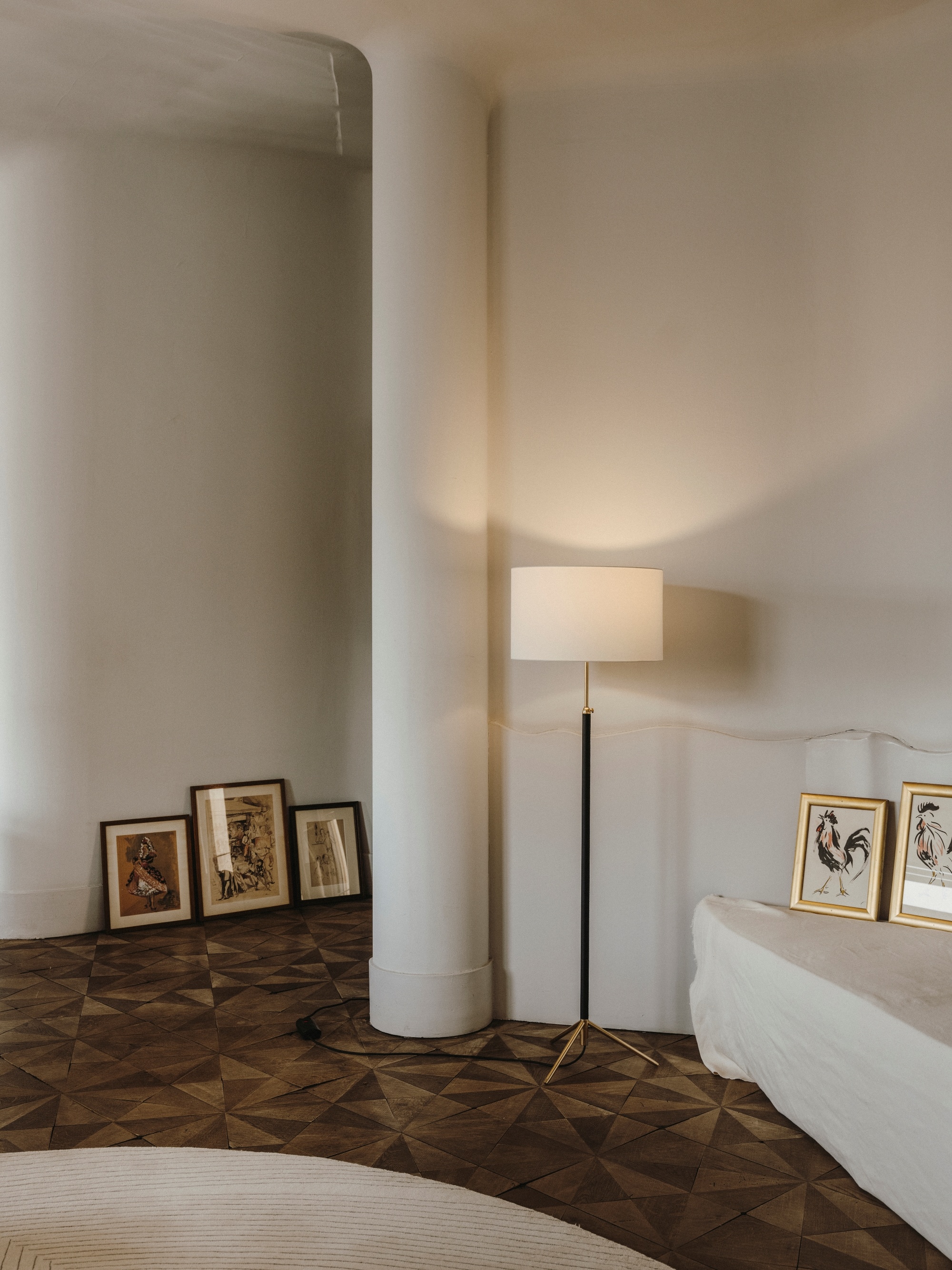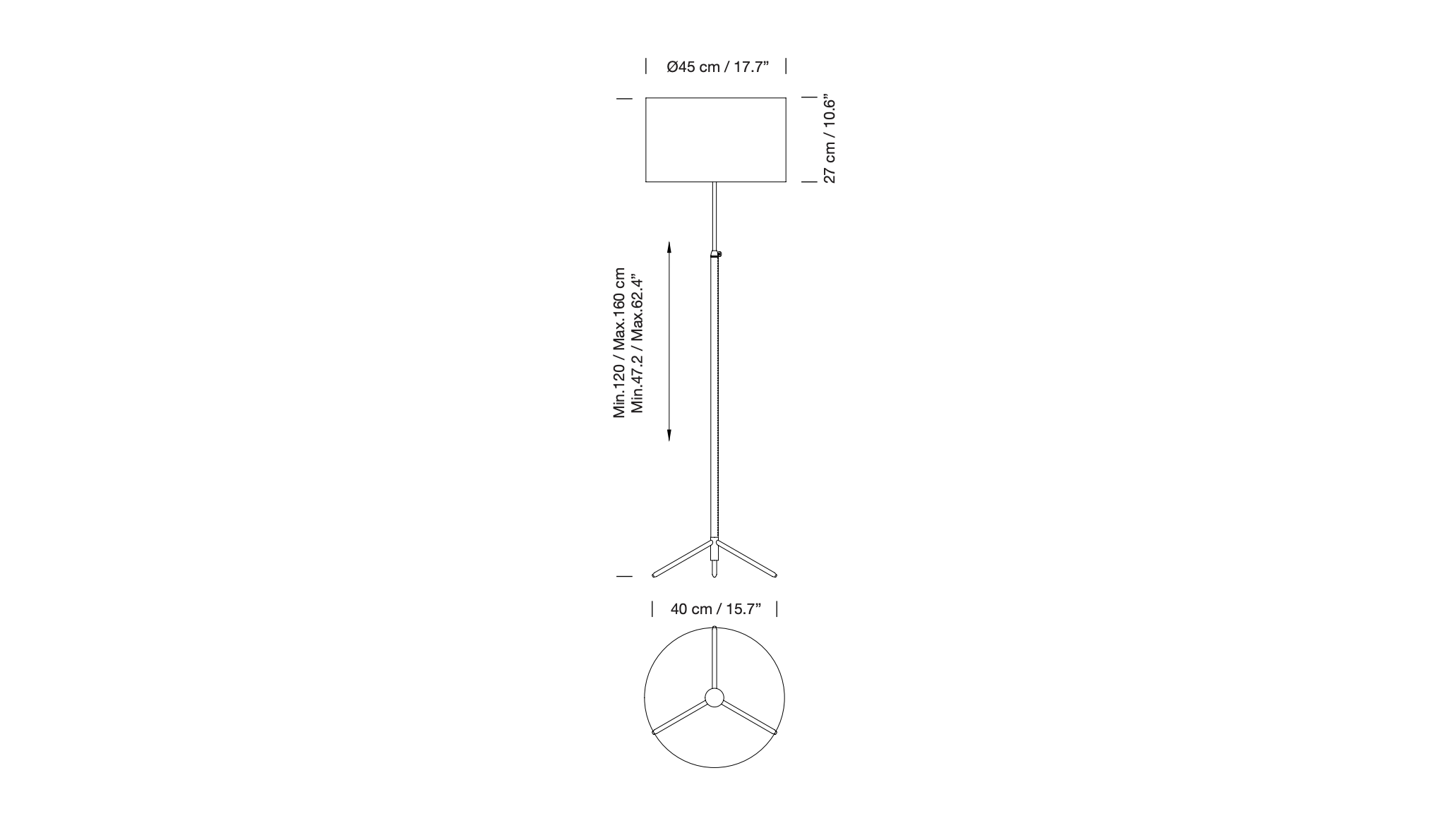 White linen lampshade.
白色亚麻灯罩。
Height adjustable polished brass structure.
高度可调节的抛光铜金属灯杆。
Shaft covered in black leather.
灯杆包覆黑色皮革。
Height adjustable.
高度可调节。
Light intensity 0% to 100%.
灯光亮度调节为0%-100%。
LED bulb E27-12W(included「dimmable」). LED 灯泡 E27螺口-12瓦(包含「可调光」)
Input: 100 ~ 230 Vac. (50 Hz / 60 Hz). 电压: 100-230伏
Other light sources: Max. 100 W. 灯泡最大可使用功率为 100 瓦
Bulb socket: E27 (Max. hgt. 137 mm). 替换灯泡的最大适合长度为 137 mm
Daily cleaning and wiping with a soft towel,the lampshade can be cleaned with other suitable dust removal tools.
使用柔软毛巾进行日常清洁与擦拭,灯罩可使用其他相关适合的除尘工具来保持清洁。
Do not use ammonia, solvents or abrasive cleaning products.
请勿使用氨,溶剂或研磨性清洁产品。
Please turn off the power before maintenance.
维护前请关闭电源。
Two years(Standard use)
2年(规范使用)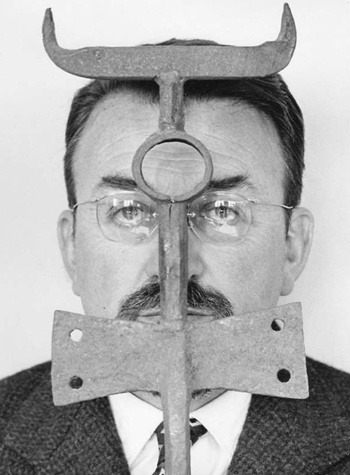 Jaume Sans
Designer
Jaume Sans belonged to the Catalan generation of surrealists of the '30s. His paintings and sculptures contributed to spread the avant-garde movement in Catalonia, through the prominent exhibitions of his era. Sans also explored the design of furniture and objects for his personal use, which is how the remarkable Pie de Salón or Peana Molina lamps were created and later, edited by Santa & Cole.