BUSH WALK Diffuser Oil '丛中远足'扩香精油
The place Cradle Mountain. You exhale and smell citrus and eucalyptus leaves. This is it. You've committed to taking time for yourself. Now you can explore. This is just as you imagined. You feel the icy water at the base of the mountain as you look over the lake. Sunlight is creeping towards you. You hear nothing but the sound of you. Nature. 此时此地 Cradle Mountain。 您呼气并闻到柑橘和桉树叶的香气。 就是这个。 您已承诺要抽出时间为自己。 现在您可以探索了。 就像您想象的那样。 俯瞰湖泊时,您会感觉到山脚下冰冷的水。 阳光正在向你爬行。 除了你的声音,你什么都听不到。 追随天性。
BUSH WALK
Pine • Citrus Herbal • Green Grass•Eucalyptus
香氛组成:
松木 • 柑橘 • 青草 • 尤加利叶
Notes
A breath of fresh air. You've left the city for nature. Clean and natural. The way it should be.
一口清新的空气。 您已离开城市,前往大自然。 干净的自然。 就应该是这样的。
The feeling
The scents of nature combined. The fresh florals of citrus herbs are infused with the eucalyptus well-known to the Australian bush. You're surrounded by fresh green grass, trees and the scent of pine. All you see is green. Nature. The way it should be.
大自然的气味都结合在一起。 新鲜的柑橘类植物花香注入澳大利亚灌木丛中众所周知的桉树。 您被新鲜的绿草,树木和松树的气味所包围。 您所看到的只是绿色。 天性。 应该是这样。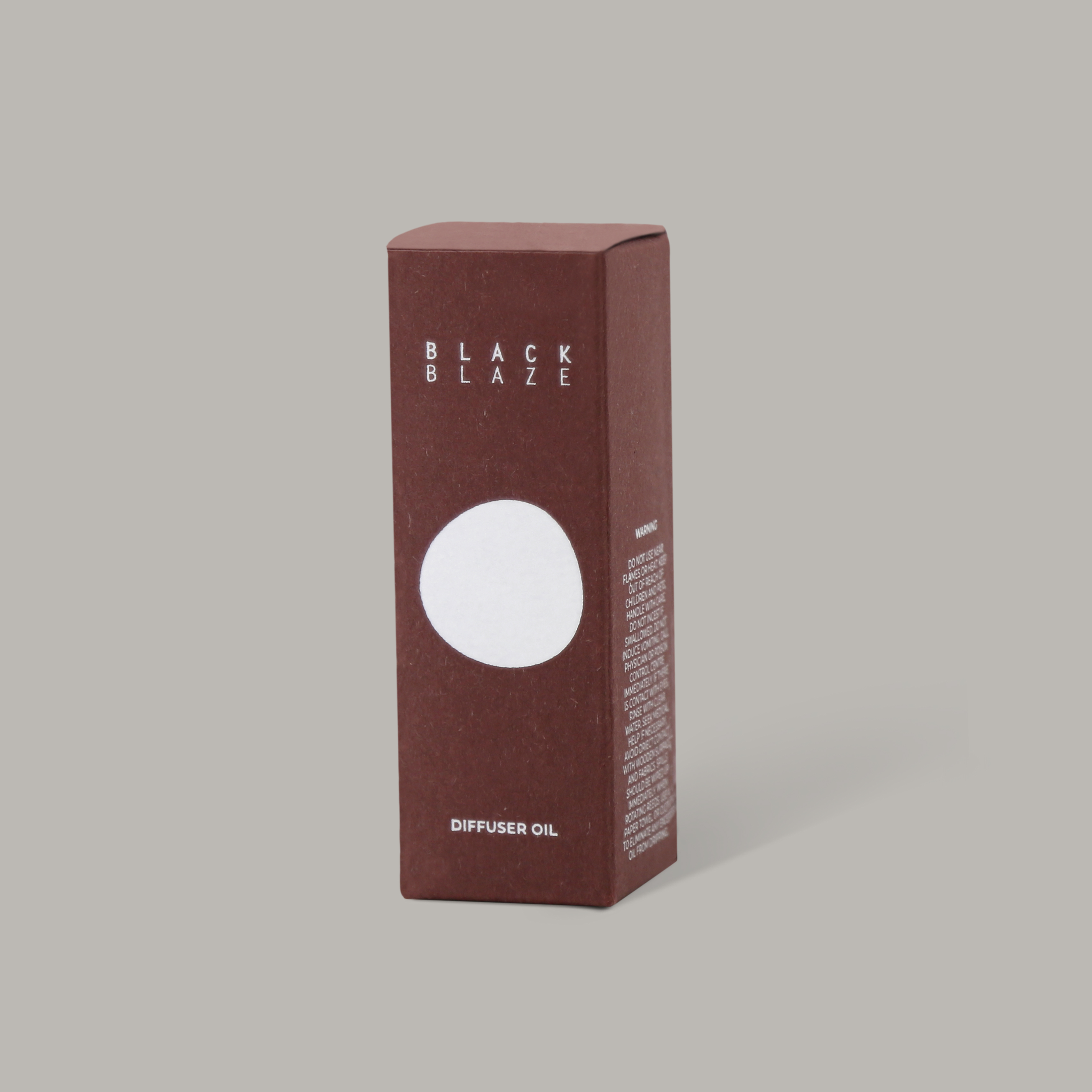 Usage(用法)

To enjoy the scent, simply add 2-3 drops to your atomiser or oil burner and replenish frequently.
Avoid contact with eyes. Handle glass pump with care. Keep out of reach of children. Avoid during pregnancy. Do not ingest. Do not apply directly to skin.
e17ml / 0.57fl.oz
要享受香气,只需在雾化器或燃油燃烧器中加入2-3滴,并经常补充即可。
避免接触眼睛。 小心处理玻璃泵。 请将本品放在儿童不能接触的地方。 避免在怀孕期间。 不要摄取。 不要直接涂在皮肤上。
e17毫升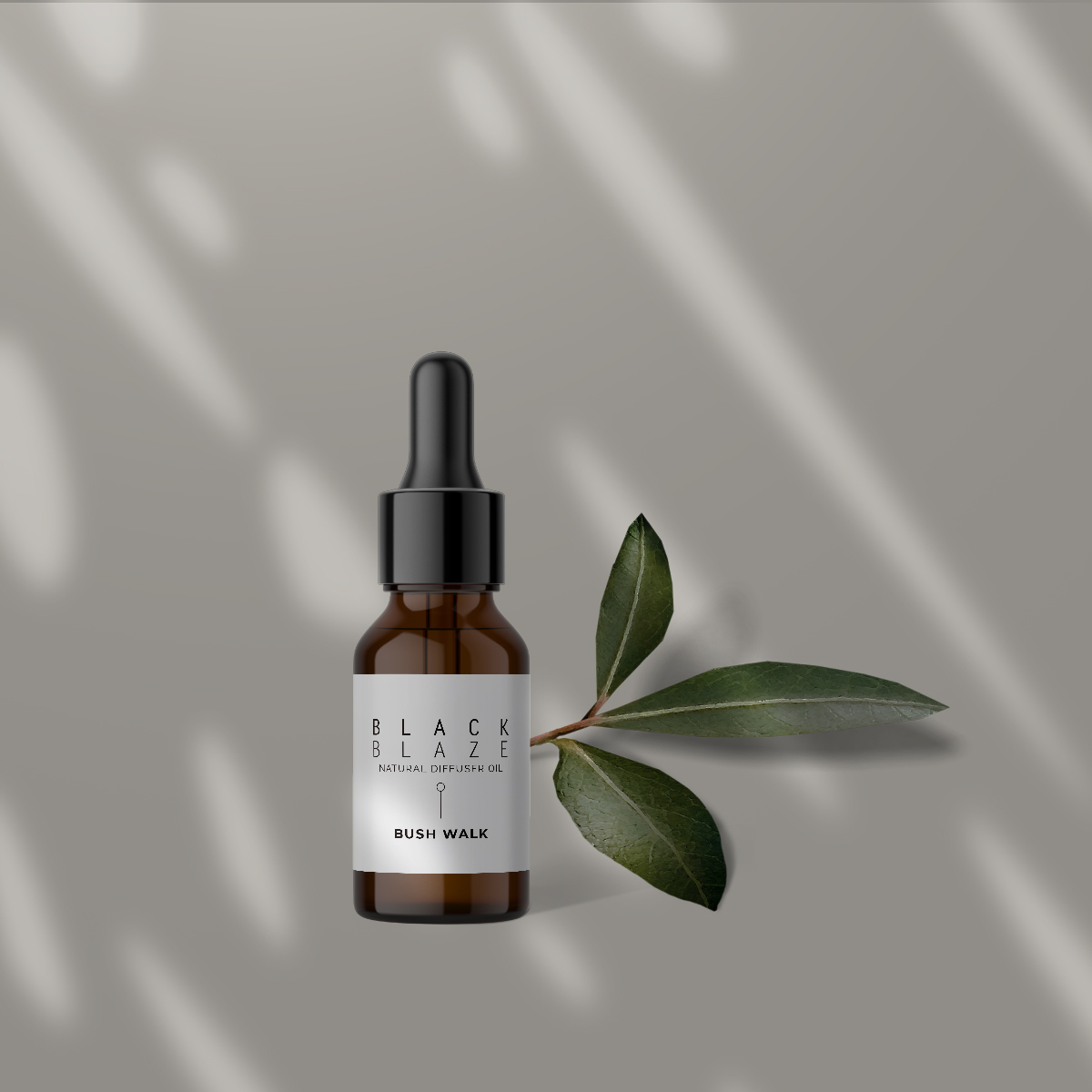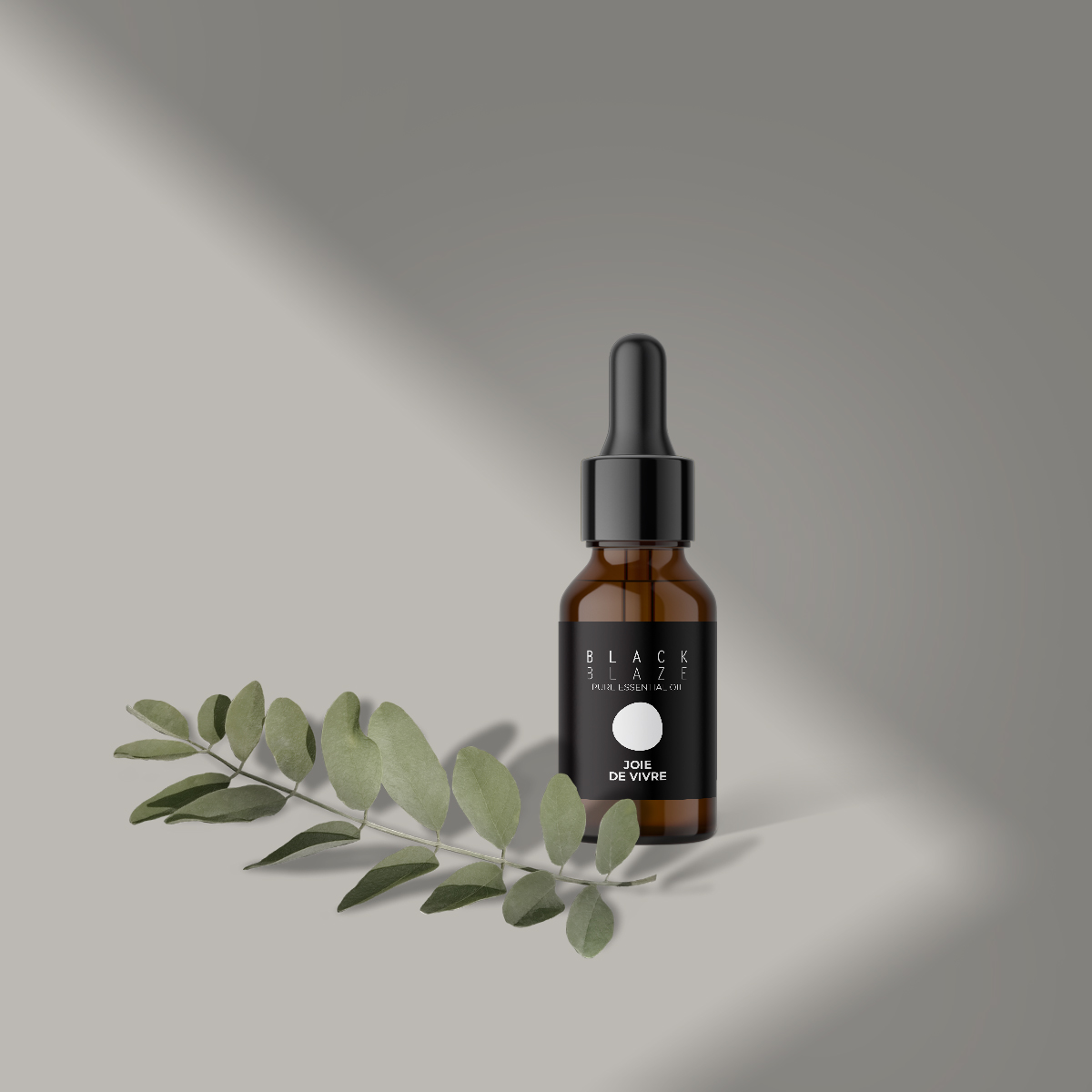 BRINGING THE SCENTS OF AUSTRALIA TO LIFE.
给生活带来独特的澳大利亚气息
A story told through fragrance.
BLACK BLAZE is a guided exploration. Traversing locations and moments, each scent illuminates a room and is reminiscent of a place.
Candles, sprays, diffusers and oils created with meticulous attention to detail, with locally sourced materials and places in mind.
BLACK BLAZE was established in 2016 and our headquarters are in Sydney.
Our objective has always been to encourage exploration of scent. Using raw, Australian-inspired ingredients. We travel, investigate and bottle the smell of our favourite places around Australia.
讲述芬芳故事。
BLACK BLAZE是一个探索引导。 分别代表着一段段极佳旅程的每种气味,无论散发在什么地点和什么时刻,当烛火照亮了整个空间,不禁让人联想到一个向往的地方。
精心制作的蜡烛,喷雾剂,扩散器和油料,原料均来自于当地。
BLACK BLAZE成立于2016年,总部位于悉尼。
我们的目标一直是鼓励探索香气。 使用原始的,澳大利亚风格的材料。 我们的团队旅行,调查,并使得澳大利亚最让人喜欢的地方的气息在不限时空中呈现。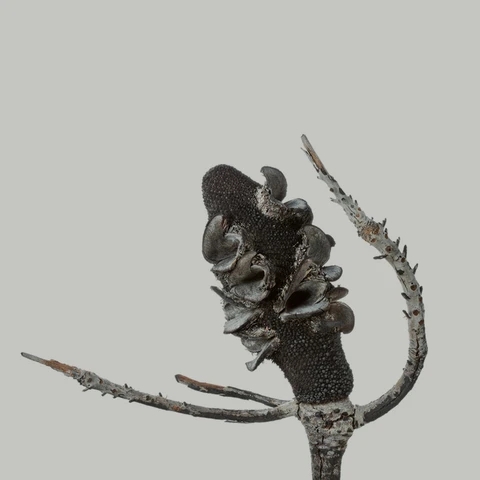 "The name BLACK BLAZE is inspired by the Australian-native wildflower, the banksia.
In the warmer months, Australia experiences back-burning and bushfires. After a fire, something grows from the black blaze left behind. The banksia.
As fire engulfs the wildflower, banksia seeds shoot out into the settling ash. This ash acts as a source of food and nourishes a new banksia to grow in its wake. This story resonates with our story. As we felt like those seeds when moving to Australia four years ago.
You may have noticed the banksia come out in other iterations of our brand. As, when we first started BLACK BLAZE, we payed homage to our new beginning through our wooden wick candles, which are symbolic of burning banksia."
BLACK BLAZE Founders, Joe and Ray
" BLACK BLAZE这个名字的灵感来自澳大利亚本地的野花,the banksia。
在温暖的月份,澳大利亚经历了回燃和丛林大火。 火灾后,留下的黑色火焰中会长出一些东西,the banksia。
当大火吞噬野花时,banksia的种子会喷出,进入沉淀的灰烬中。 这些灰烬是养分的来源,并滋养了新的banksia,使其生长。 这个故事与我们的故事共鸣。 就像我们四年前移居澳大利亚时的那种种子一样。
您可能已经注意到,the banksia在我们品牌的其他版本中脱颖而出。 当我们第一次开始BLACK BLAZE时,我们通过木制烛芯蜡烛向新的开始表示敬意,这些蜡烛象征着燃烧的banksia。
BLACK BLAZE Founders, Joe and Ray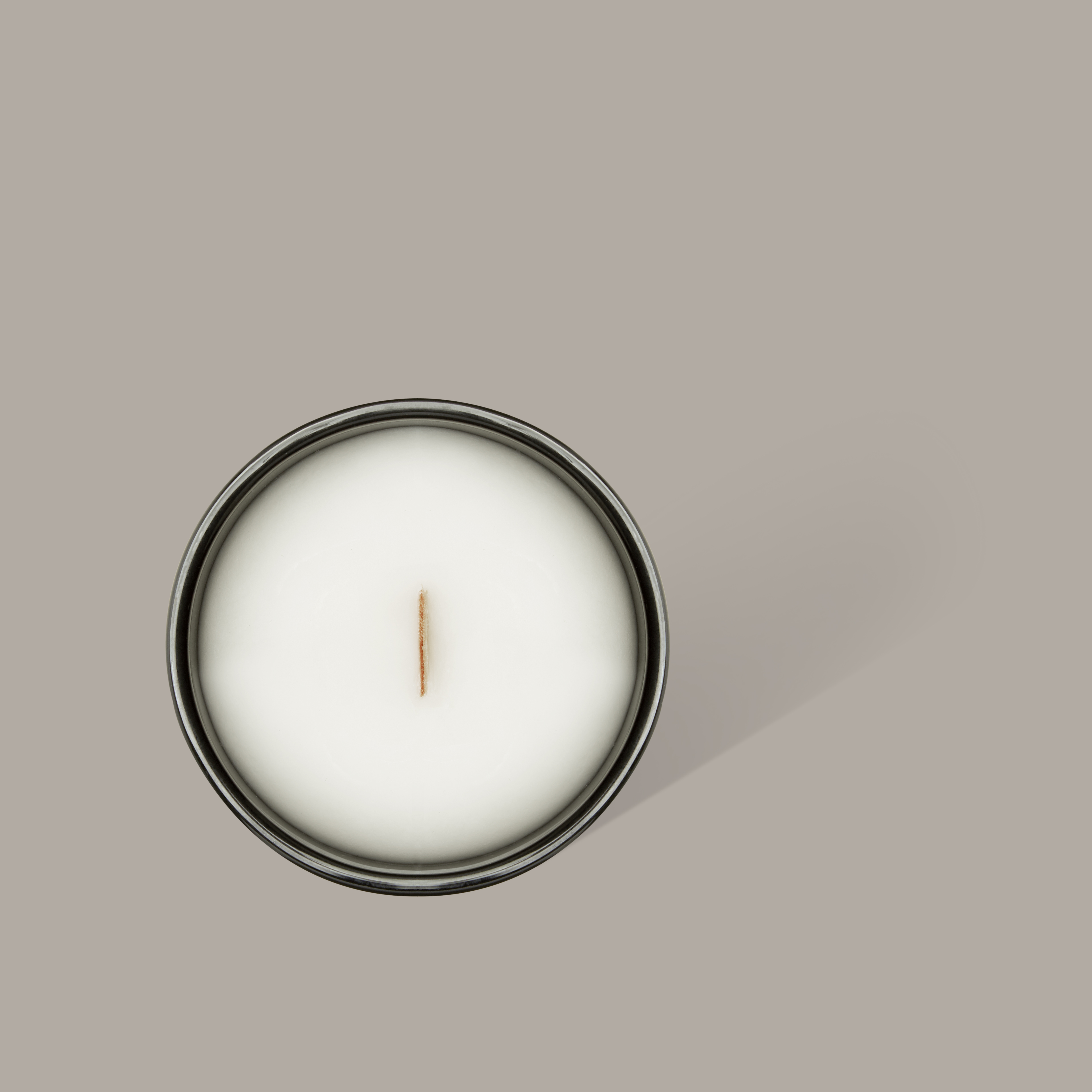 AUSTRALIA'S 1ST WOODEN WICK CANDLE
Our wooden wick candle creates a truly unique visual and audible experience with a beautiful flickering flame and a soft crackling sound that's reminiscent of cozy nights by a fireplace.
澳大利亚的第一个木质灯芯蜡烛
我们的木制灯芯蜡烛通过美丽的闪烁火焰和柔和的噼啪声响营造出真正独特的视觉和听觉体验,让人联想到壁炉旁舒适的夜晚。