PK1 | CHAIR
Designed by Poul Kjærholm
The light, elegant and comfortable PK1 – Poul Kjærholm's very first dining chair – was designed in 1955 and marked the beginning of an impressive career.
Lightness and form, beautifully captured
The PK1 chair, designed by Poul Kjærholm, perfectly captures his hallmarks of function and clarity. Kjærholm became known as one of the most uncompromising furniture designers of his generation, as well as one of the finest representatives of modernism.
The PK1 also serves as an outstanding example of Kjærholm's unique ability to realize the full potential of his chosen materials, and demonstrates his search for authenticity and perfection in form, function, and execution.
A complex design with a straightforward, minimalist expression, the PK1 dining chair is brought to life through expert craftsmanship, including the precise weaving of either 55 meters of flag halyard or beautifully crafted woven wicker. The pairing of the organic weaving material with a dynamic steel frame results in exceptional comfort and visual lightness, making this stackable chair perfect for both classic and modern interiors.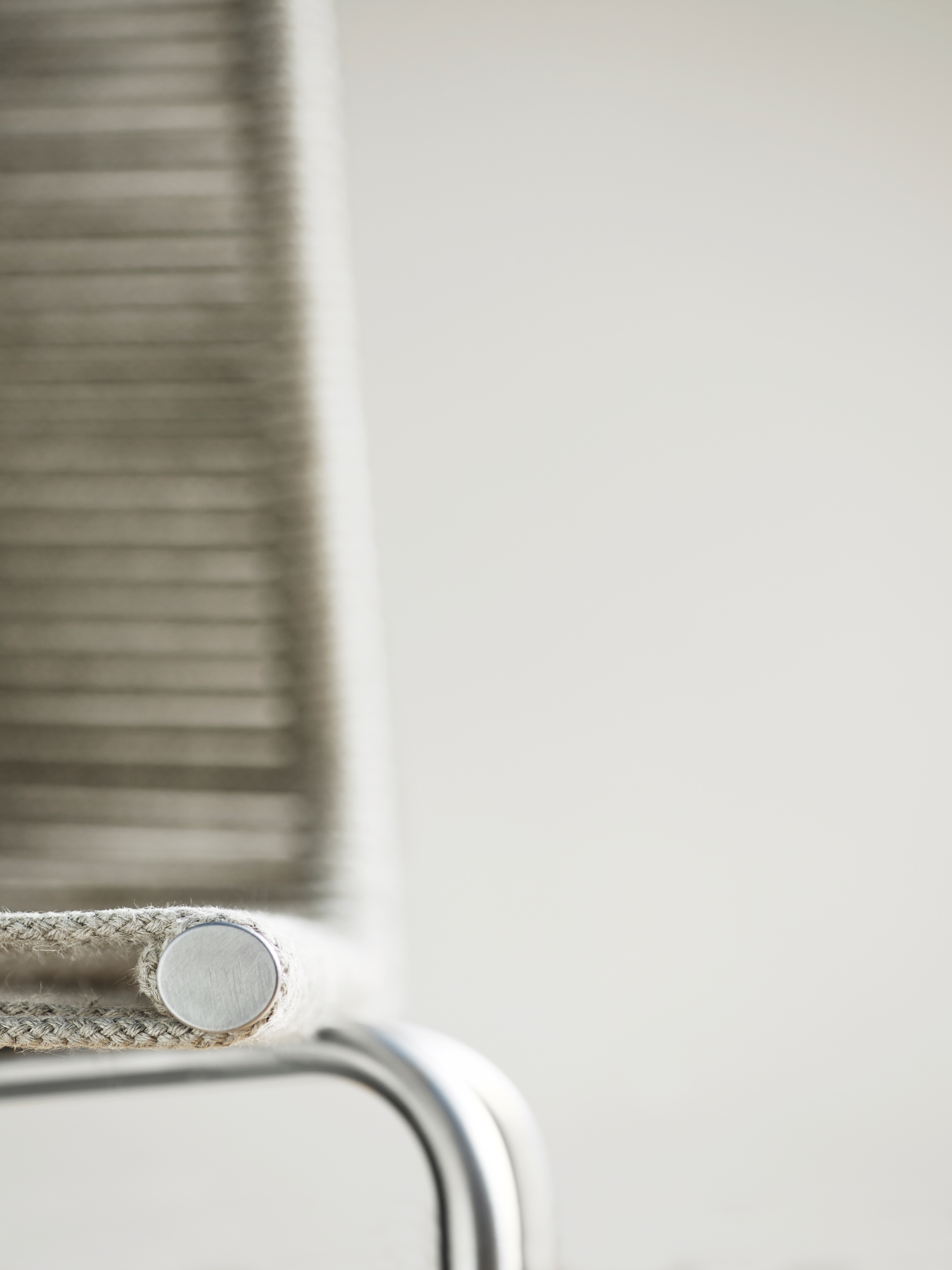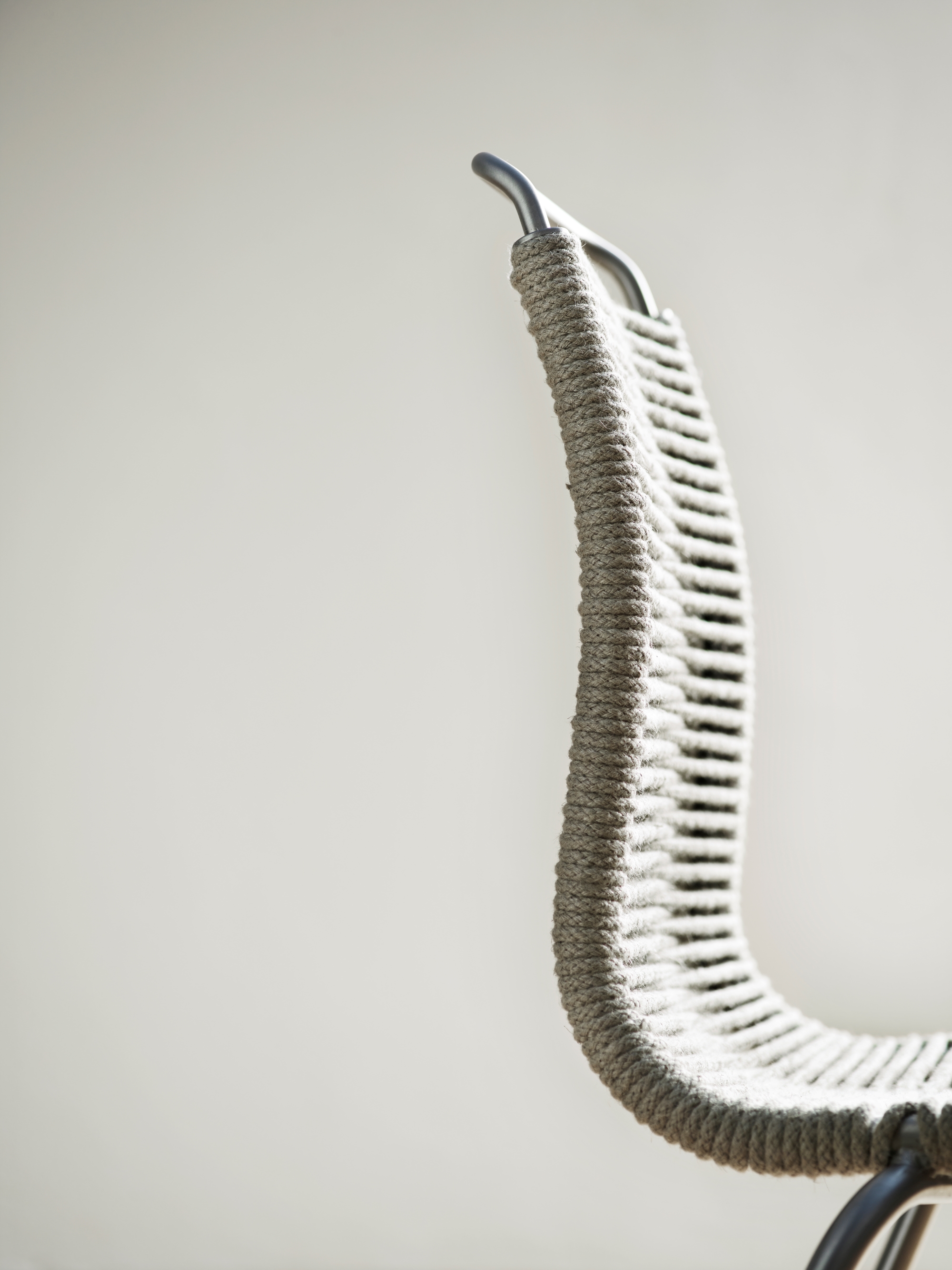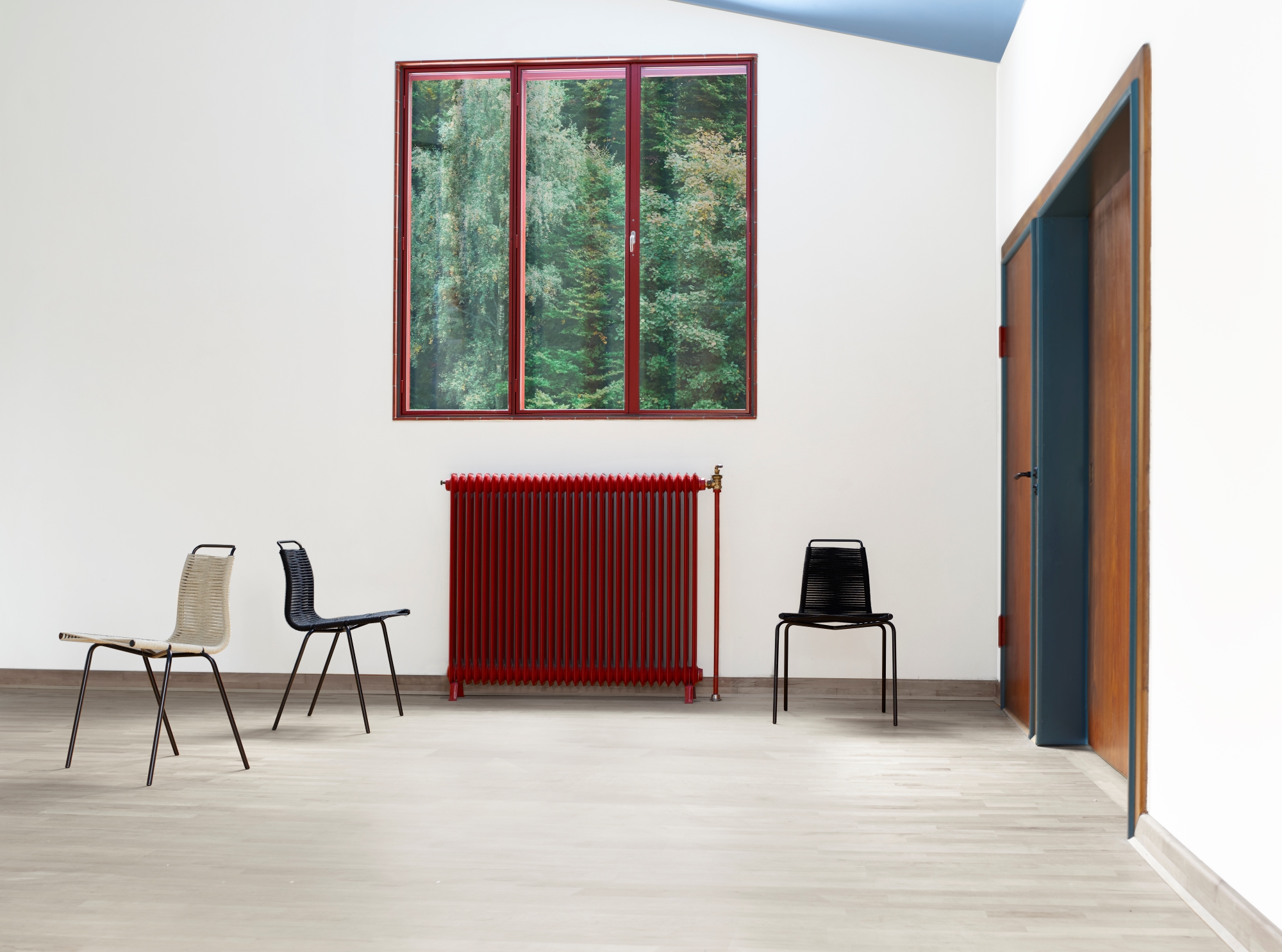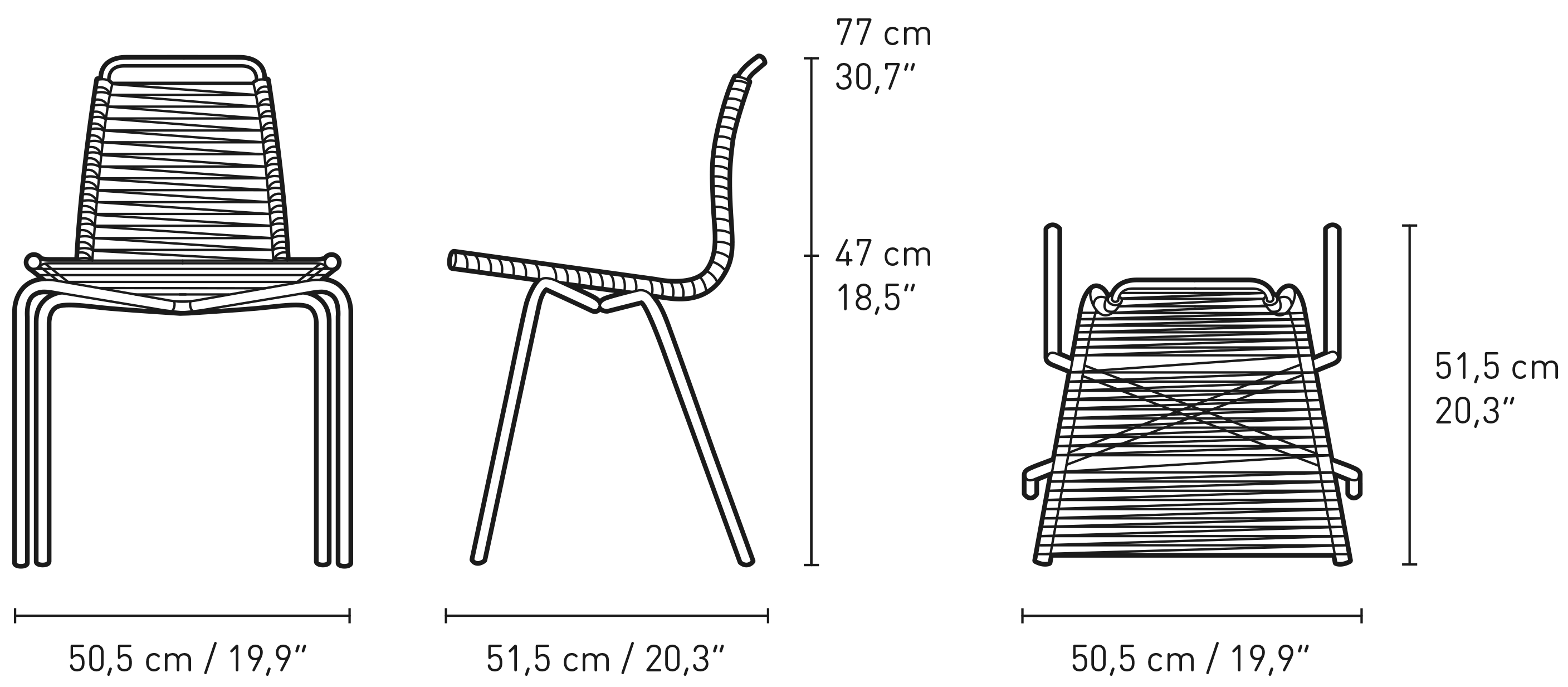 No. | 编码: PK1-Black steel, Flagline black
W505mm × H770mm × D515mm, SH470mm × SD515mm
Frame: black powder coated steel. 黑色不锈钢框架。
Back: woven flag halyard. 椅背由纤维绳编制而成。
Seat: woven flag halyard. 座面由纤维绳编制而成。
Keep the frame clean and dry. They may be permanently stained if water/fat/cleaning products are not removed relatively quickly. Clean the surface with a lint-free cleaning cloth added warm water and a mild detergent.(Do not use chlorine/abrasive cleaners as this may damage the surface. )
平时要保持金属框架清洁干燥。如果水滴/脂肪/清洁剂在产品上长时间保持,可能会被永久性地弄脏。此时可用蘸有温水和中性清洁剂的无绒清洁布清洁其表面。(请勿使用含氯/研磨剂的清洁剂,否则可能会损坏表面)
Grease stains:Use an alcohol cleaner or glass cleaner to remove grease stains. Then follow the guide for regular maintenance.
油脂污渍:使用酒精清洁剂或玻璃清洁剂去除油脂污渍。然后按照指南进行定期维护。
Lime stains:Clean the surface with warm water and a mild detergent. A little elbow grease goes a long way to remove the stains but avoid using cloths or sponges that may scratch the surface. Wipe down the surface and soak it in vinegar/cover it with a vinegar-soaked piece of paper towel for 30-60 minutes. Remove the vinegar residue with lukewarm tap water.
酸性污渍:用温水和中性清洁剂清洁表面。稍微用力即可以去除污渍,但是要避免使用可能划伤表面的抹布或海绵。也可使用浸有醋的纸巾覆盖在其表面30-60分钟,而后再用温水擦拭除去醋残留物。
For the seat and back, you can wipe it using a cloth tightly wrung out with a neutral colorless soap solution. However, it is advisable not to do this too often, as it can wear the paper cord unnecessarily. If necessary, use a vacuum at low power to vacuum.
座面椅背的清洁,可以用布蘸取中性无色肥皂溶液并拧干来擦拭。但是,建议不要太频繁地这样做,因为它可能会不必要地磨损纸绳。如有必要,可使用吸尘器低功率功能进行吸尘。
Five years(Standard use),5年(规范使用)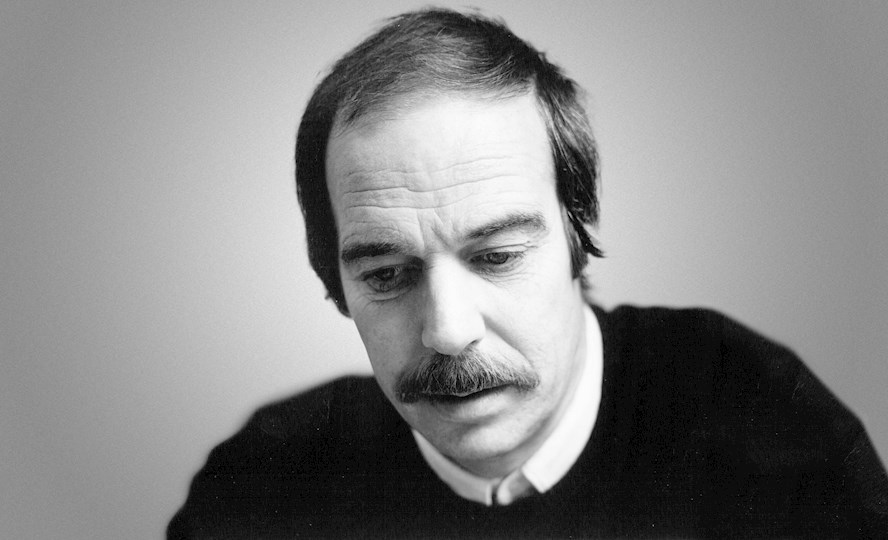 Poul Kjærholm
Designer
Poul Kjærholm mixed his strict, modern idiom with superior quality and materials rooted in Danish craftsmanship traditions. Despite his short career as a furniture designer, Kjærholm's craftsmanship and clear expression resulted in timeless designs with a global influence.
Kjærholm became known for his functionalist steel, leather and glass furniture. He removed unnecessary ornamentation in favor of clarity and function, and avoided easy solutions and fads in his search for each material's own language.