Pendant lamp
Globo Cesta
Glass
Designed by
Miguel Milá
2018
Strolling through Barcelona in the 1960s, designer Miguel Milá found an abandoned opal globe in front of a glass factory. He picked it up, and over the years, it became the heart of this large family. As its name suggests, Cesta (Spanish for "basket"), was designed to hold this fragile piece.
The Cesta family epitomises the very essence of Mediterranean culture. Freed from its well-known wooden structure, the opal glass now shines on its own, attaining the elegance of a classic with an entirely contemporary presence.
The Cesta family is made up of the Cesta, Cestita, Cestita Batería, Cestita Alubat, Cesta Metálica, and Cestita Metálica table lamps, the Wally wall lamp, and the Globo Cesta and Globo Cestita pendant lamps, symbols of Mediterranean warmth and well-being. These masterpieces by Miguel Milá are part of our Design Classics collection, a series of objects created throughout the Modernist era.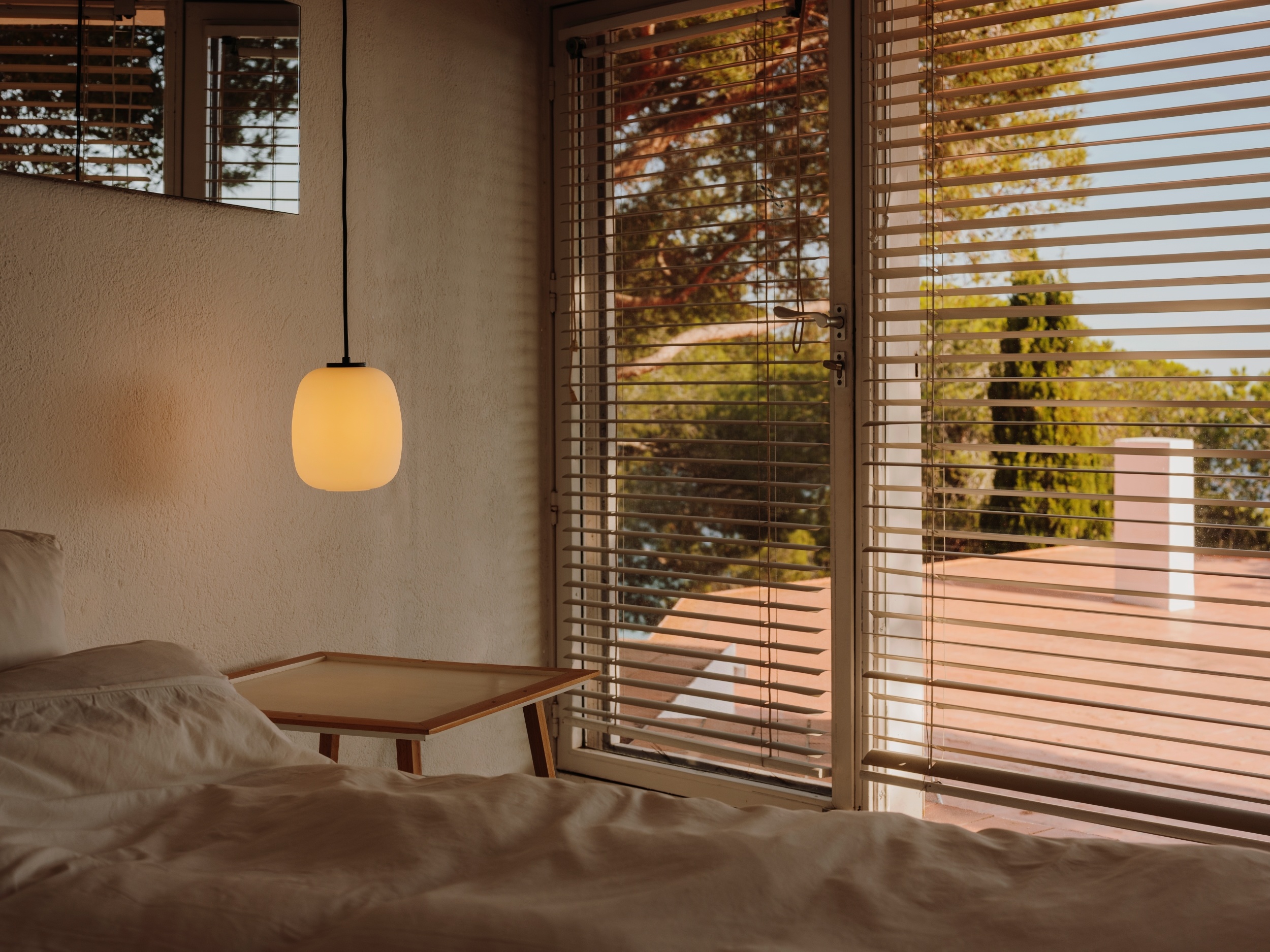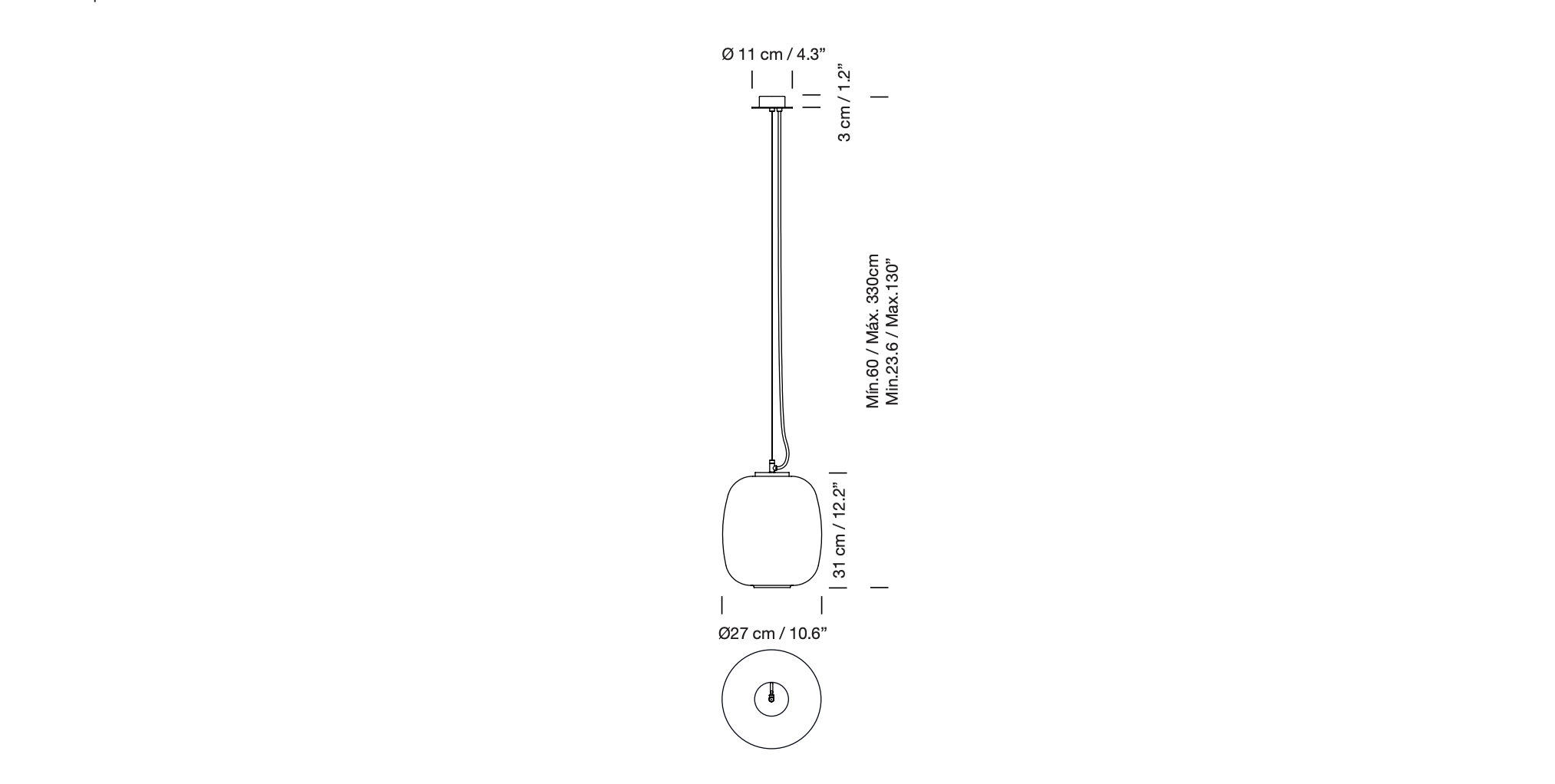 White opal glass lampshade.
蛋白石玻璃灯罩。
Black metallic circular canopy.
黑色金属灯顶盖。
Only has switch function.
仅具有开与关的切换。
LED bulb E27-12W(included). LED 灯泡 E27螺口-12瓦(包含)
Input: 100 ~ 230 Vac.(50 Hz / 60 Hz). 电压: 100-230伏
Other light sources: Max. 75 W. 灯泡最大可使用功率为 75 瓦
Bulb socket: E27(Max. hgt. 130 mm). 替换灯泡的最大适合长度为 130 mm
Daily cleaning and wiping with a soft towel.
使用柔软毛巾进行日常清洁与擦拭。
Do not use ammonia, solvents or abrasive cleaning products.
请勿使用氨,溶剂或研磨性清洁产品。
Please turn off the power before maintenance.
维护前请关闭电源。
Two years(Standard use)
2年(规范使用)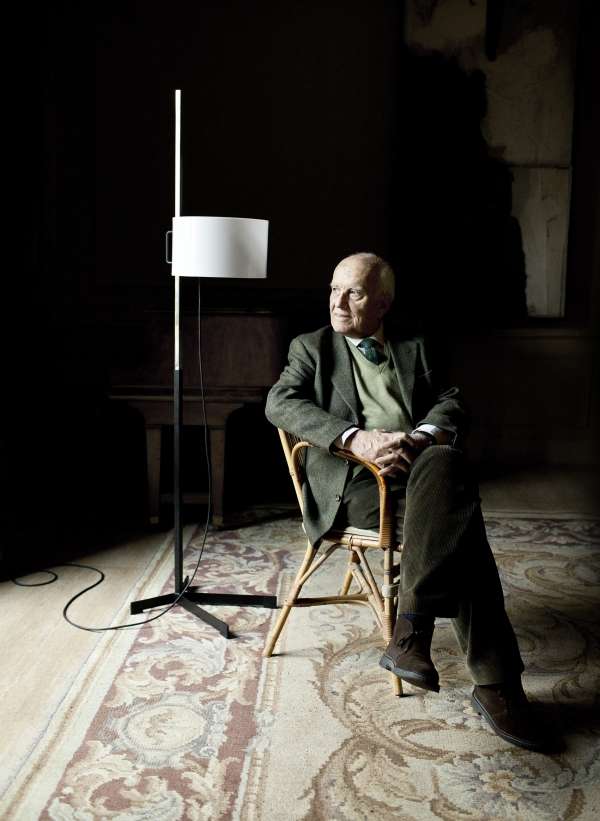 Miguel Milá
Designer
Miguel Milá, an interior designer, inventor and bricoleur, and a pioneer in his field in Spain, began working in the 1950s. With objects, resources and raw materials hard to come by at that time, Milá started designing his own furniture and lamps and soon set up his own company, Tramo (from the Spanish Tra-bajos Mo-lestos, 'Annoying Jobs'). Many of his pieces have become true contemporary classics. In 2016, the Spanish Ministry of Education and Culture in Spain awarded him the Gold Medal for Merit in Fine Arts. He has won numerous ADI awards (Barcelona), the first Spanish National Design Award (tied with André Ricard), and the ADI Compasso d'Oro for Lifetime Achievements.