Table lamp
Zeleste
Marble
Designed by
Àngel Jové, Santiago Roqueta
1969
Made of solid white alabaster, as an illuminated grail, Zeleste is reminiscent of Barcelona's night life, with a story that takes us back to the early seventies.
A year after Red May, Ángel Jove and Santiago Roqueta created the Zeleste lamp, named after the bar where it was designed for. When crossing the velvet curtain in the bar, an element unified the space: the Zeleste lamp, promoter of intimacy, in front of an amalgam of furniture without owner.
Inspired by an Art Déco design, Zeleste shares the spirit of all works by Snark, the design editor company owned by Santiago Roqueta. In 1987, Santa & Cole acquired Snark's historical collection and launched a new range with the same name, the Snark collection, which included this lamp and its sister Babel, also in our catalogue.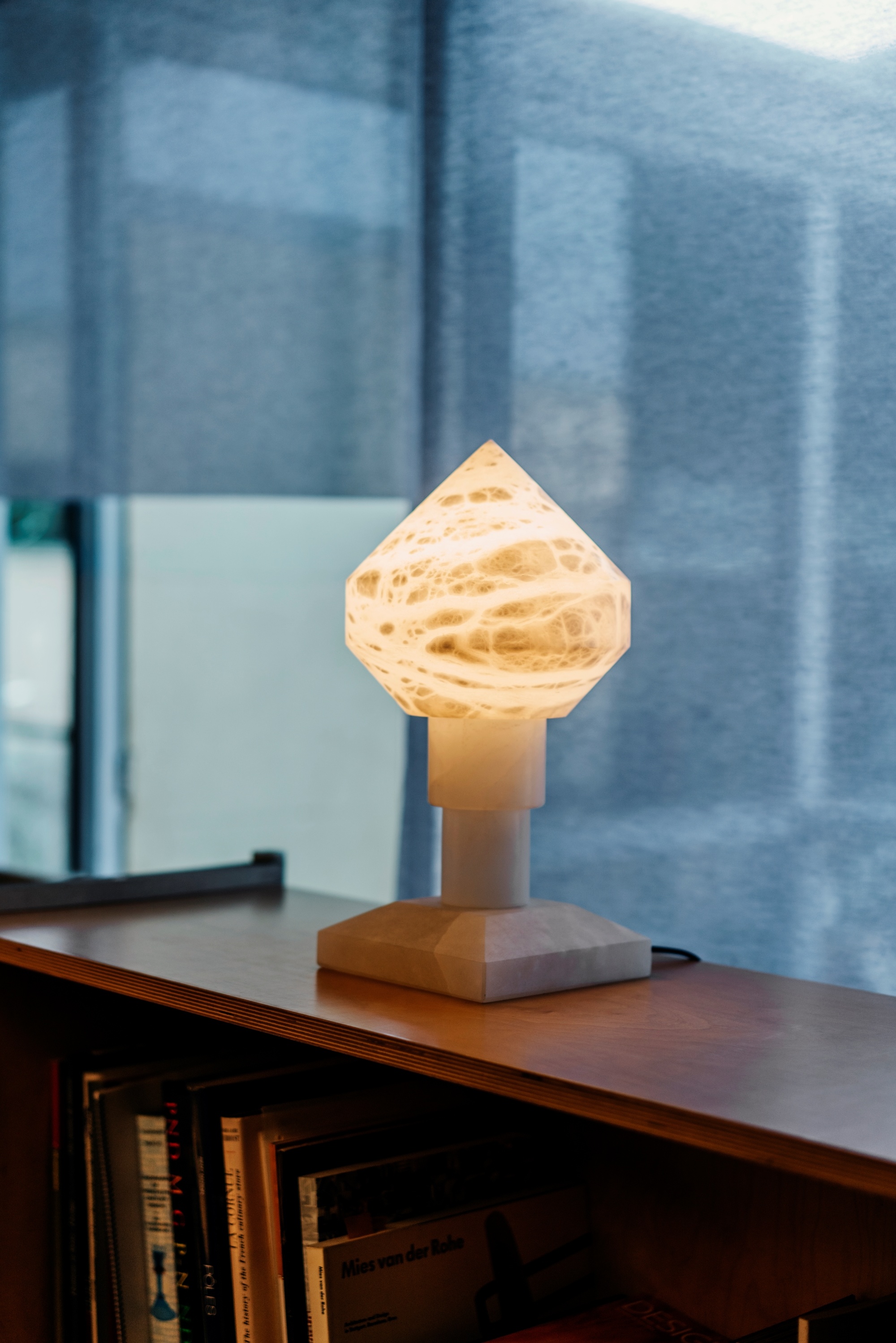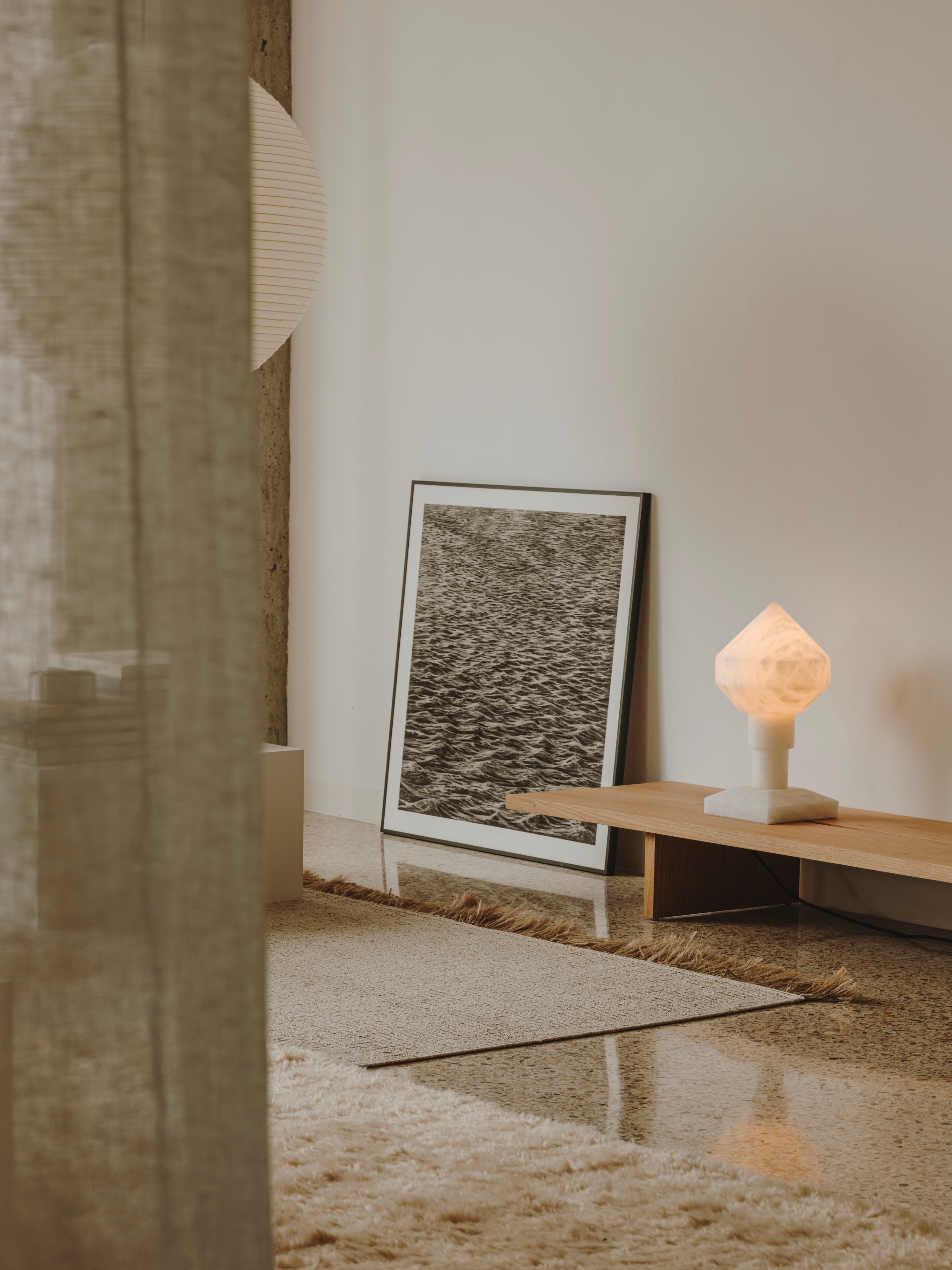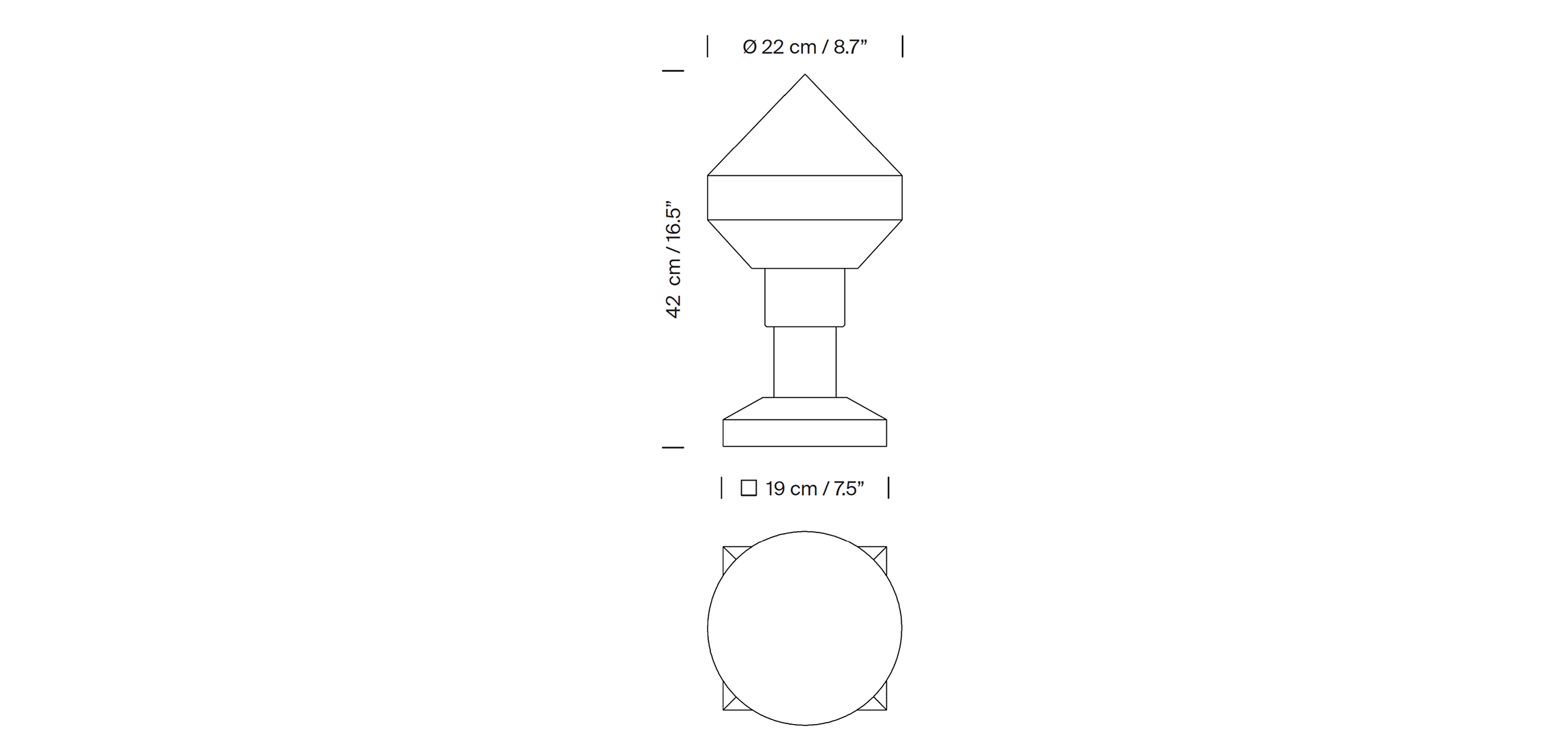 Light intensity 0% to 100%.
灯光亮度调节为0%-100%。
LED bulb E27-12W(included「dimmable」 ). 1个LED 灯泡 E27螺口-12瓦(包含「可调光」)
Input: 100 ~ 230 Vac. (50 Hz / 60 Hz). 电压: 100-230 伏
Other light sources: Max. 60W. 灯泡最大可使用功率为 60瓦
Bulb socket: E27 (Max. hgt. 115mm). 替换灯泡的最大适合长度为 115 mm
Daily cleaning and wiping with a soft towel.
使用柔软毛巾进行日常清洁与擦拭。
Do not use ammonia, solvents or abrasive cleaning products.
请勿使用氨,溶剂或研磨性清洁产品。
Please turn off the power before maintenance.
维护前请关闭电源。
Two years(Standard use)
2年(规范使用)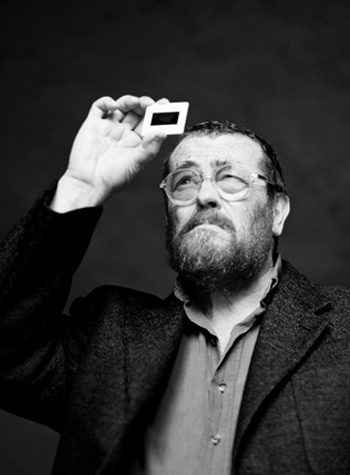 Àngel Jové
Designer
Àngel Jové is an artist who demonstrated a freedom of action, unconventional in the world of design, to which he was initiated by Santiago Roqueta. He is considered one of the greatest pioneers of the Conceptual Art movement in Spain, in addition to being a leading protagonist in the world of cinema and television.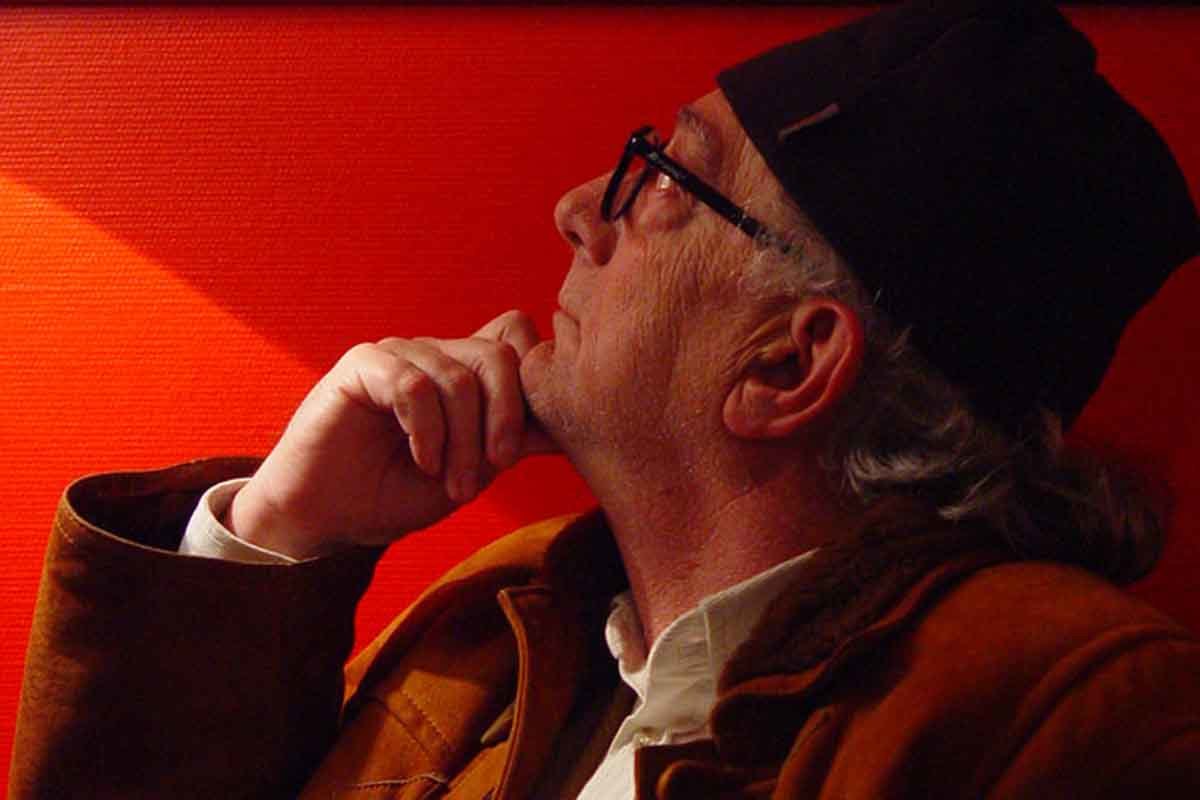 Santiago Roqueta
Designer
With a doctorate in architecture and as a drawing professor and director of the ETSAB (Barcelona School of Architecture), industrial designer, interior designer and artist, Roqueta was a prominent figure in pioneering the concept of good design in Barcelona. He founded Snarck Design, a furniture editing company that would be integrated by Santa & Cole in the late '80s. During the democratic transition, he began to design unique venues with a desire to revisit the Barcelona of an earlier time, leaving behind decades of sadness. Roqueta was the instigator of the co-editing project between Santa & Cole and ETSAB, to publish the work of the pioneering masters of Spanish design.