Bathroom ware
VIPP8 | Towel bar
Steel
VIPP8
Towel bar
The Vipp towel bar is an elegant addition to any bathroom. Featuring a functional groove, the Vipp towel bar provides a non-slip surface for wet towels.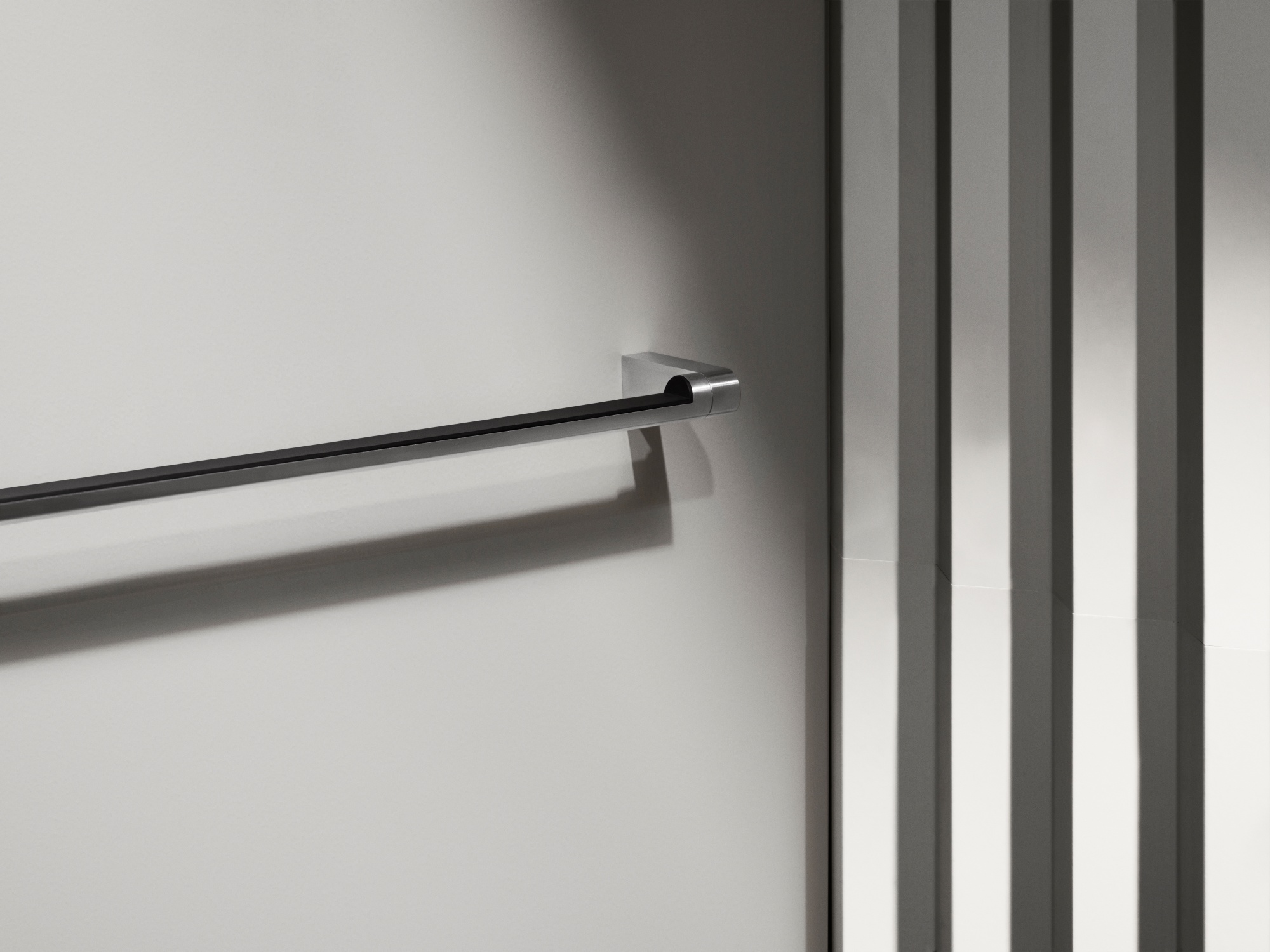 DETAIL
Simplified expression
The towel bar is a clear extension of the Vipp design philosophy. Stripped of all unessential elements, it is a pure, simplified and industrial design object.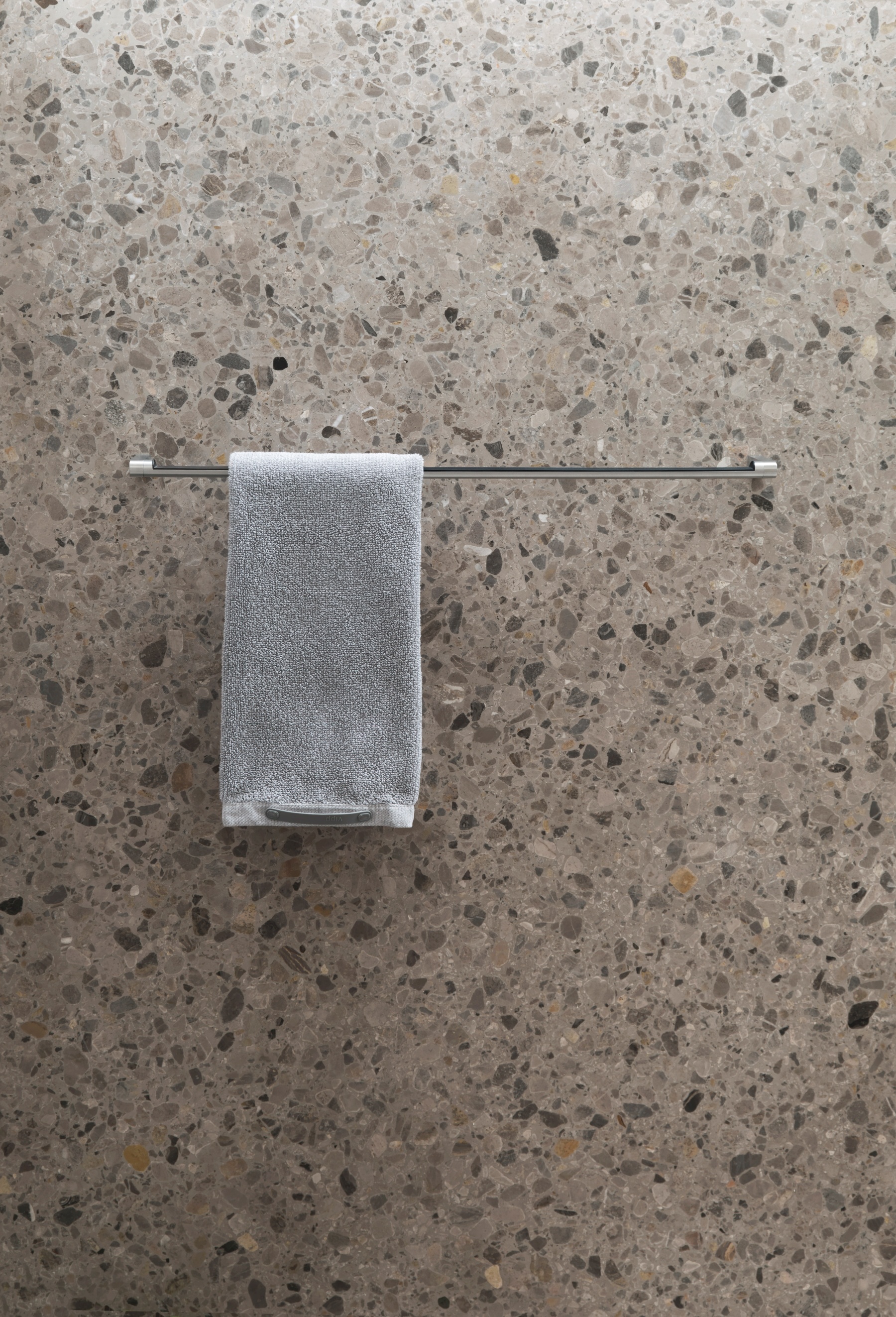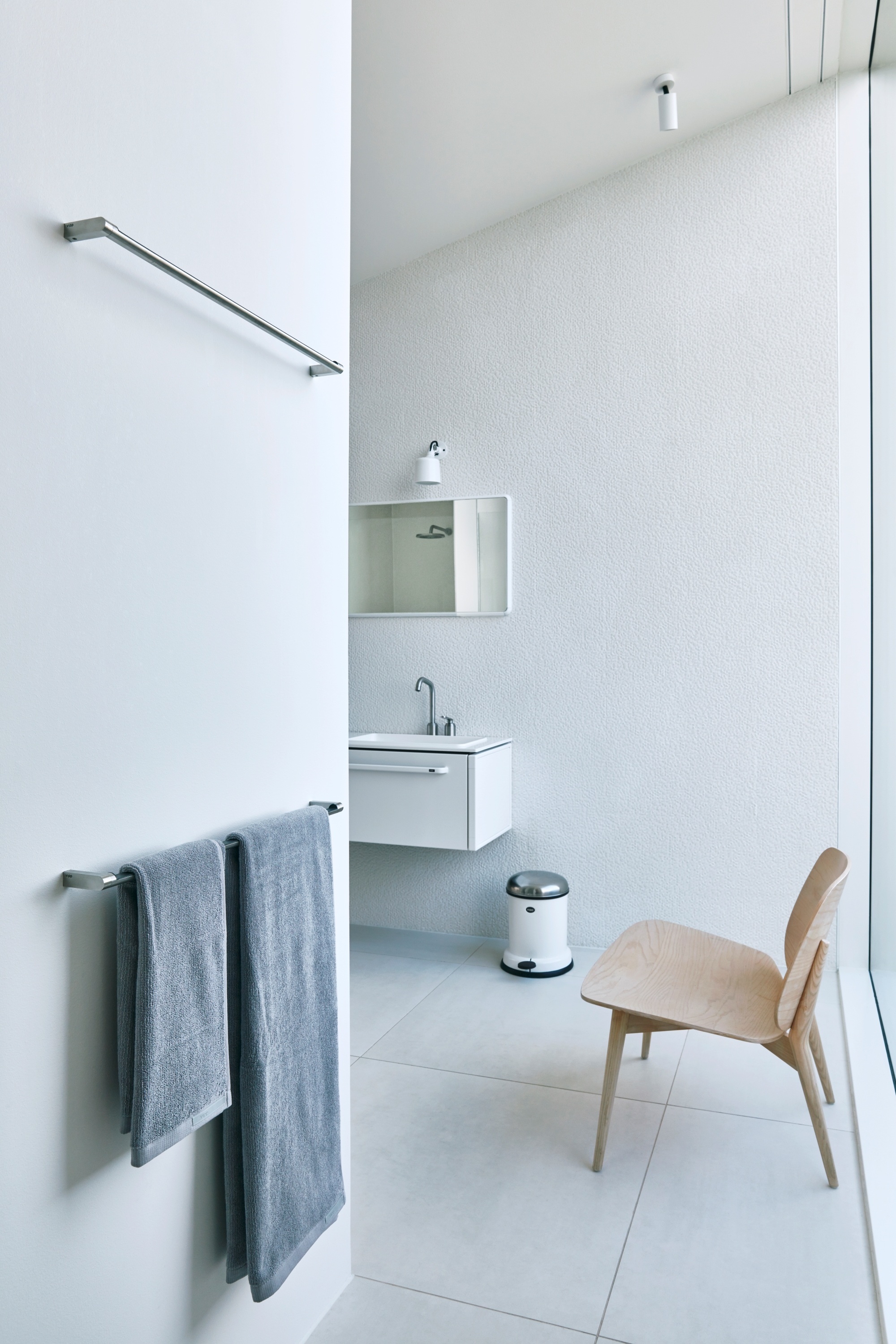 Stainless steel, two-component plastic.
不锈钢,树脂。
Daily cleaning and wiping with a soft towel.
使用柔软毛巾进行日常清洁与擦拭。
Two years(Standard use)
2年(规范使用)