Bathroom ware
VIPP3 | Toilet roll holder
Steel
VIPP3
Toilet roll holder
The Vipp toilet roll holder is a part the Vipp bathroom collection. The Vipp toilet roll holder features a discreet opening and closing mechanism, and a rubber-coated groove holds the toilet roll in place.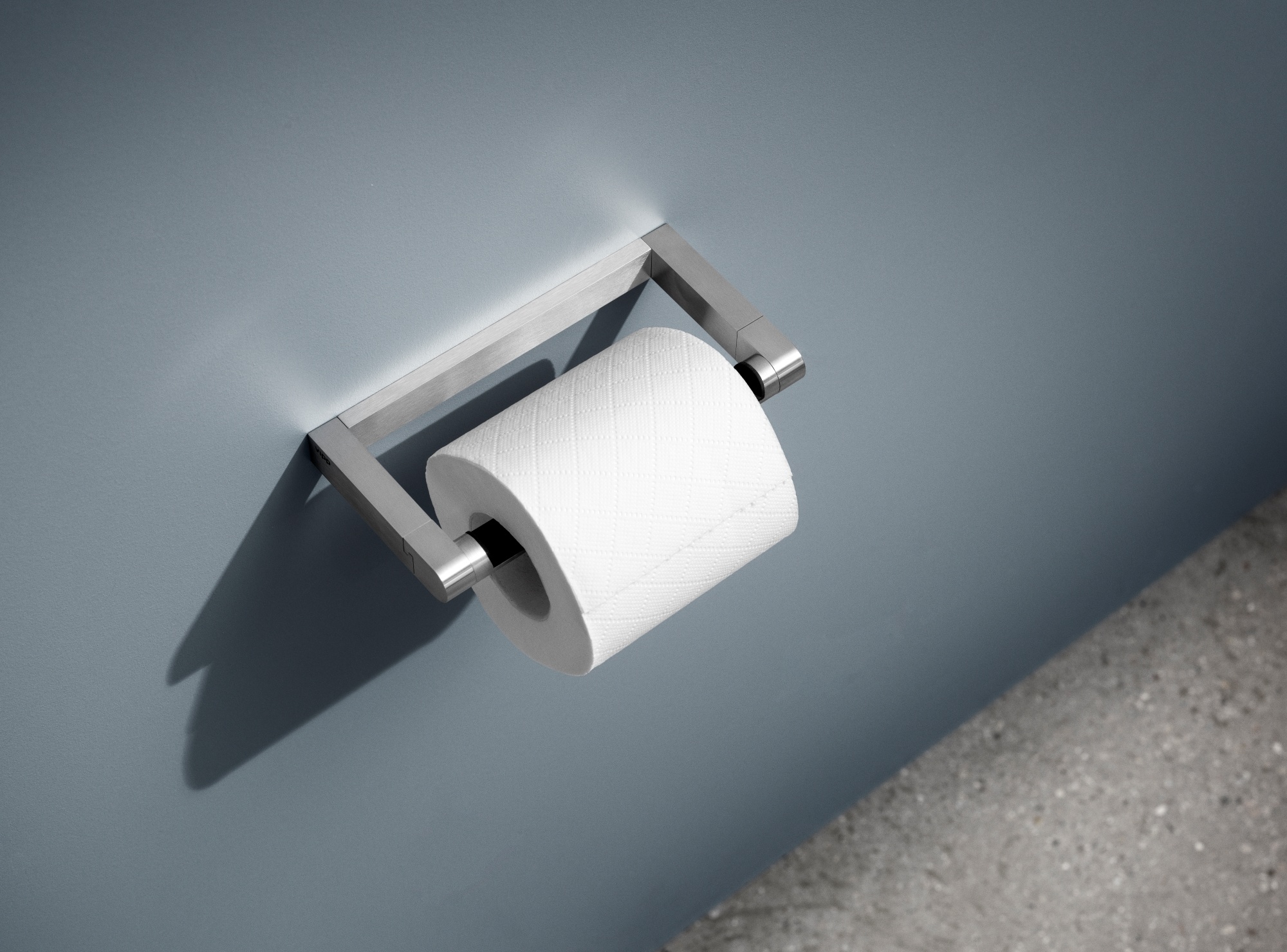 DETAIL
Simple and intuitive design
The Vipp toilet roll holder derives from the same design philosophy as any other Vipp product – from the Vipp shelter to the suction hook. With its clean lines, timelessness and functionality, the toilet roll holder is no different. An industrial design object in genuine materials.

Stainless steel, two-component plastic.
不锈钢,树脂。
Daily cleaning and wiping with a soft towel.
使用柔软毛巾进行日常清洁与擦拭。
Two years(Standard use)
2年(规范使用)