Table lamp
Maija 15 Table
White
Designed by
Ilmari Tapiovaara
1955
Tapiovaara said that "it is impossible to create a new object without a point of reference, and nature is the best and closest manual for the industrial designer. Whether in terms of the object's purpose, that is, its functional requirements; or in terms of shape, colour, material and adequate proportion". In 1955, when Alvar Aalto was the dominant figure of Helsinki's cultural life, Ilmari Tapiovaara presented himself as the first Finnish non-architect designer. An expert in chairs and furniture, he created his sole and unique household lamp: Maija.
The Maija collection conveys the feeling of light in Baltic cities, where the streets are barely illuminated, apart from the light beaming through the windows of homes and shops: from the inside, outwards. Inspired by this, Tapiovaara created a honeycomb structure composed of stacked metal discs(a tower composed of stacked metal discs) that filters out its happy inner light, vibrant and inviting conversation.
A striking luminous object, table, floor or pendants lamps. The pendant version has been reedited in two sizes, with 15 cm or 30 cm diameter discs. Both models feature an interior white glass diffuser that filters the light; they can be used as single units or in a sequence. The Maija family is part of our Design Classics collection, a series of objects created at different times during the Modernist era.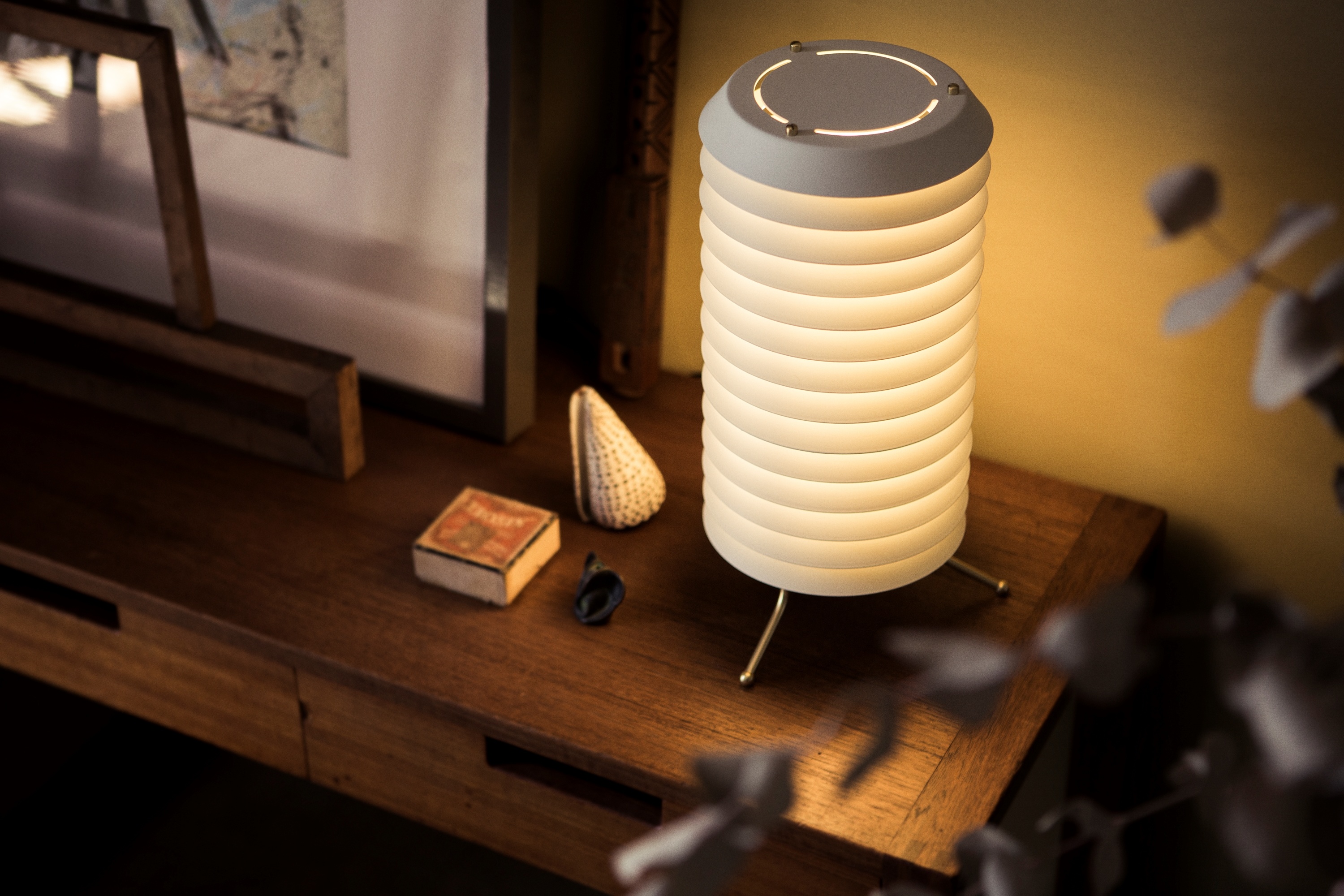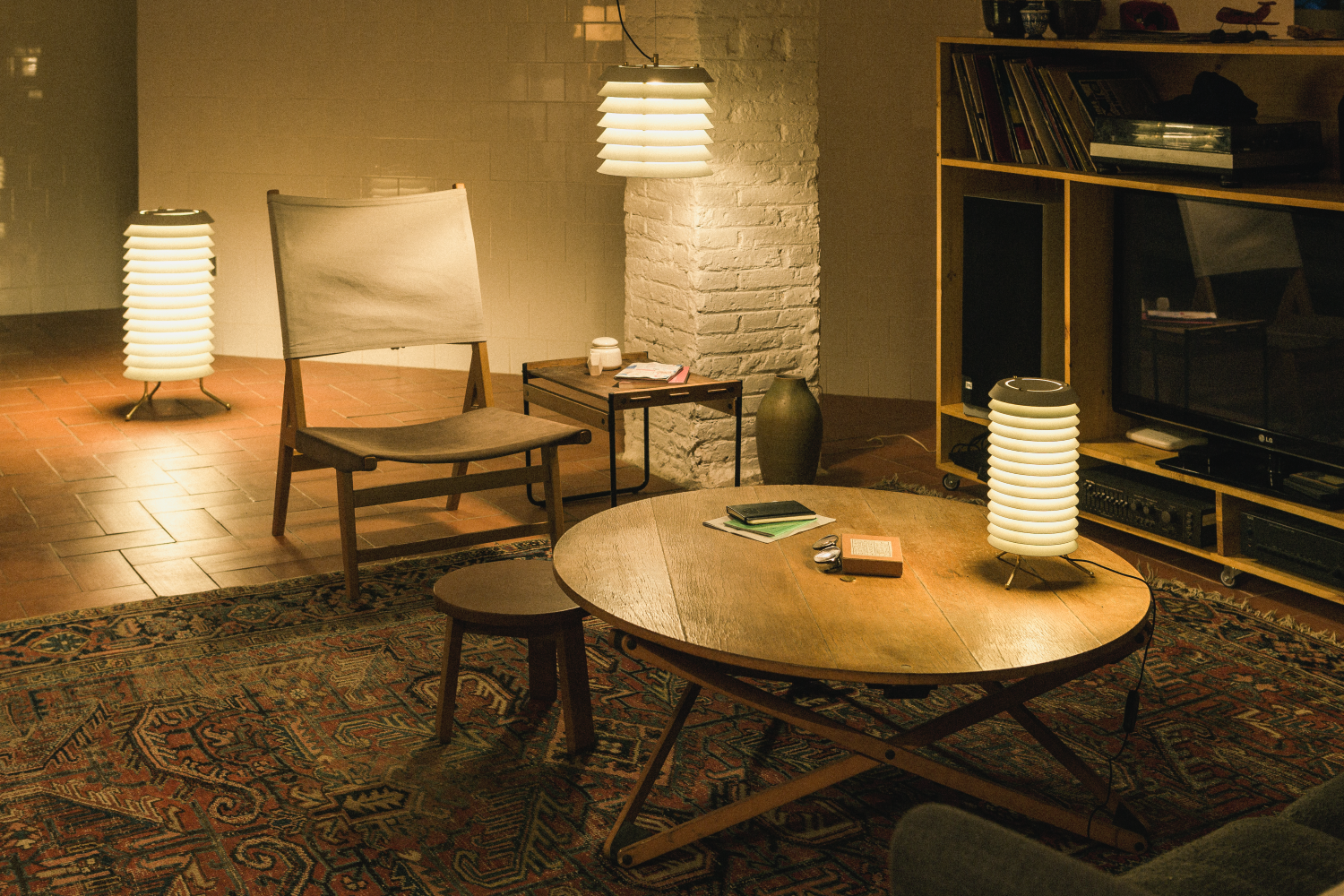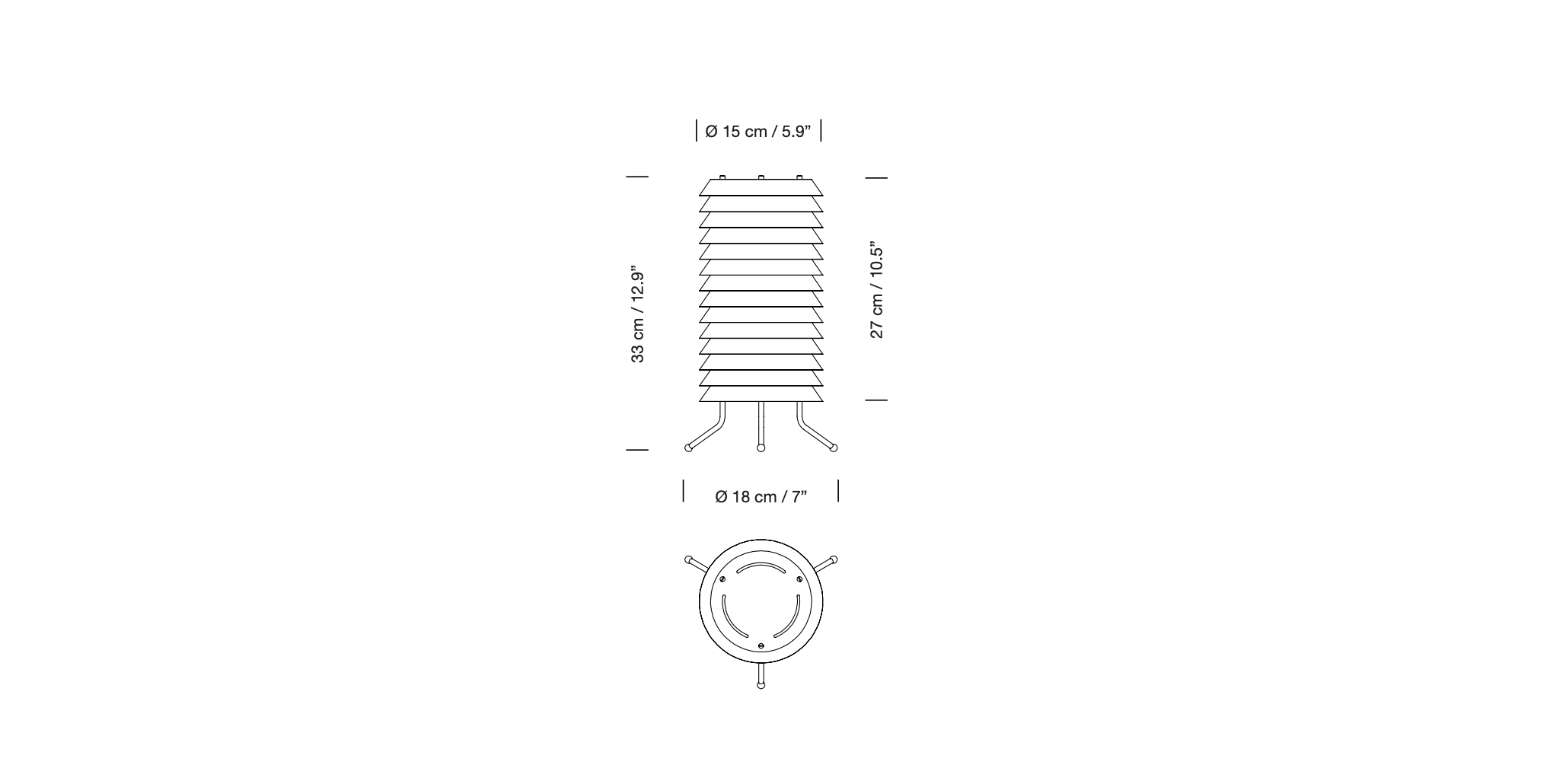 Metallic lampshade finished in matte.
哑光金属灯罩。
Brass legs finished in matte.
哑光黄铜灯架。
Diffuser in white translucent methacrylate.
树脂扩光器。
Light intensity 0% to 100%.
灯光亮度调节为0%-100%。
Built-in LED 12W(included 「dimmable」). 内置LED 12瓦(包含「可调光」)
Input: 90 ~ 264 Vac. (50 Hz / 60 Hz). 电压: 90-264 伏
Tª Colour: 2.700 K 色温: 2.700K(暖白光)
Typical CRI: 90 色彩指数: 90
​Lifetime: 40.000 h 寿命: 40.000小时(常规情况下)
Luminous flux: 346 lm 亮度: 346 流明
Daily cleaning and wiping with a soft towel.
使用柔软毛巾进行日常清洁与擦拭。
Do not use ammonia, solvents or abrasive cleaning products.
请勿使用氨,溶剂或研磨性清洁产品。
Please turn off the power before maintenance.
维护前请关闭电源。
Two years(Standard use)
2年(规范使用)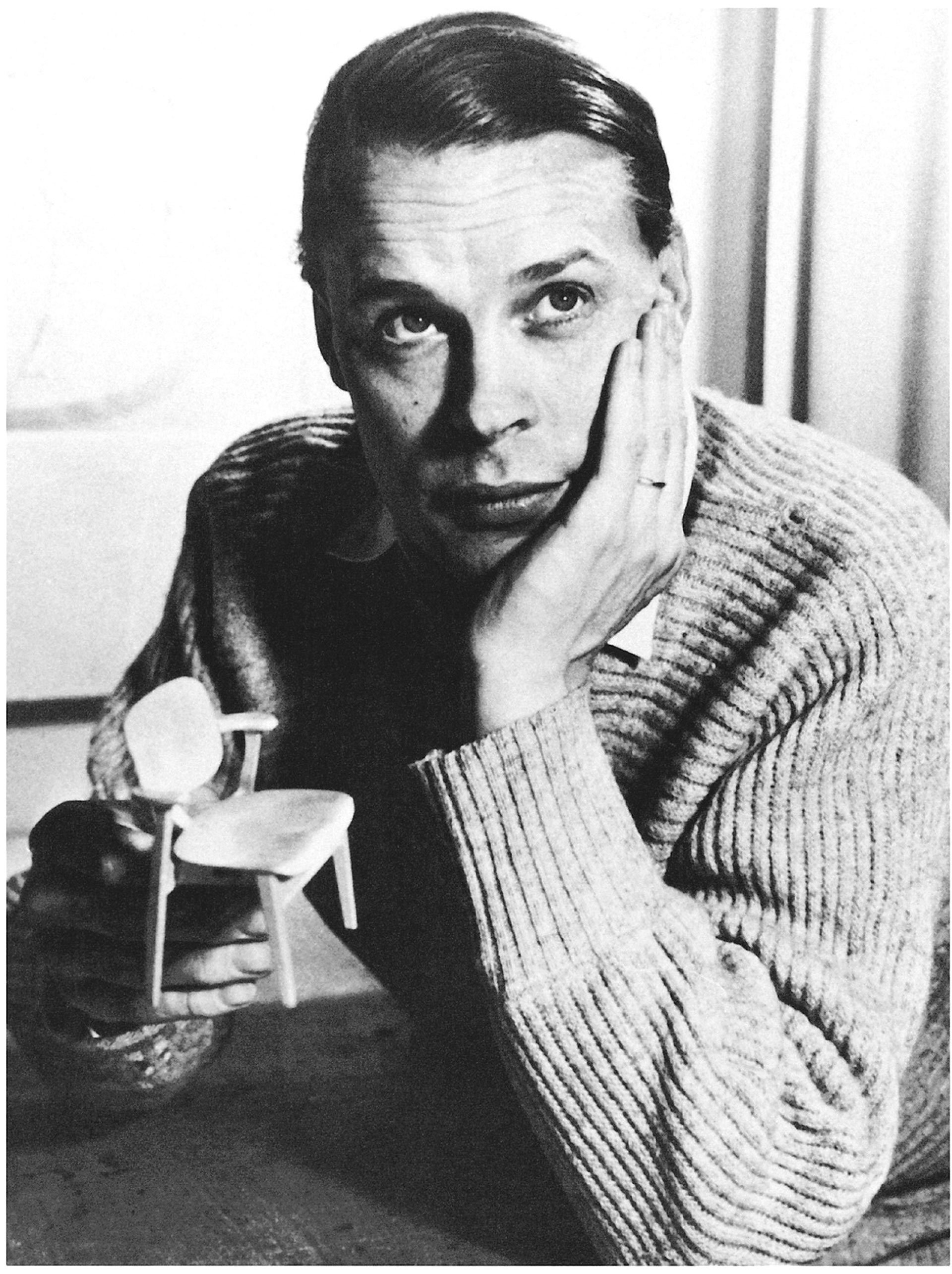 Ilmari Tapiovaara
Designer
Tapiovaara was a designer, interior architect and professor, who promoted the new design that emerged after World War II. Best known for his furniture and interior designs, his work explored multiplicity: he created many versions of each important piece. His practices at Le Corbusier studio, and his close relationship with nature made him an explorer new design, when it transformed from being a cultural luxury to becoming accessible to everyone.