Designed by
Àngel Jové
1971
Babel, whose name comes from the biblical story of the unfinished tower, is both a sturdy sculpture and a lamp apt for night-time intimacy. The use of alabaster, solid at the base and hollow for the shade, with no two units the same, made Babel a piece of art that began as a deliberate affront to the prevailing trends of the time.
In the midst of the Spanish transition to democracy, a fresh, provocative group of artists and architects began to sow the seeds of what would later become a multicolour explosion of modern night bars, very popular in the early 1980s, contrasting with Barcelona's grey, mundane paronama at the time. Àngel Jové was one of those urban conspirators.
The lamp refers to the biblical story of the unfinished Tower of Babel, where humans were divided into linguistic groups, victims of their ambition. The Babel lamp, however, offers a different perspective; its robust tower is perfectly finished and shines with convening power. To use alabaster, solid or hollow, was considered an affront to predominant trends at the time. Alabaster was viewed as kitsch, without the constructive strength of marble, or the noble, translucent quality of onyx; it was scantly used by the souvenir industry for tourists.
This handcrafted, one-of-a-kind piece is the ideal companion for late night conversations. A spectacular lamp that creates a mesmerising light and an intimate atmosphere.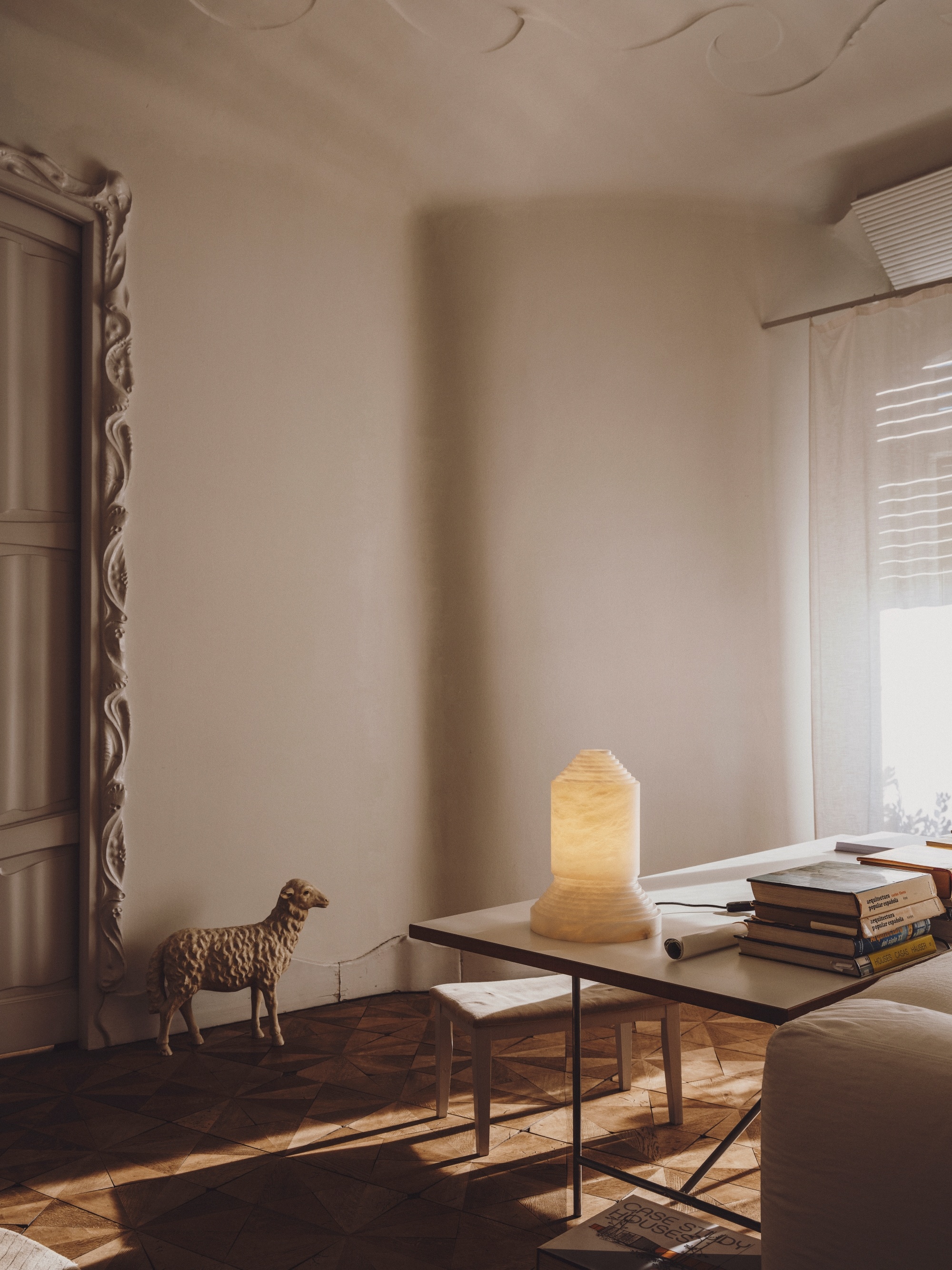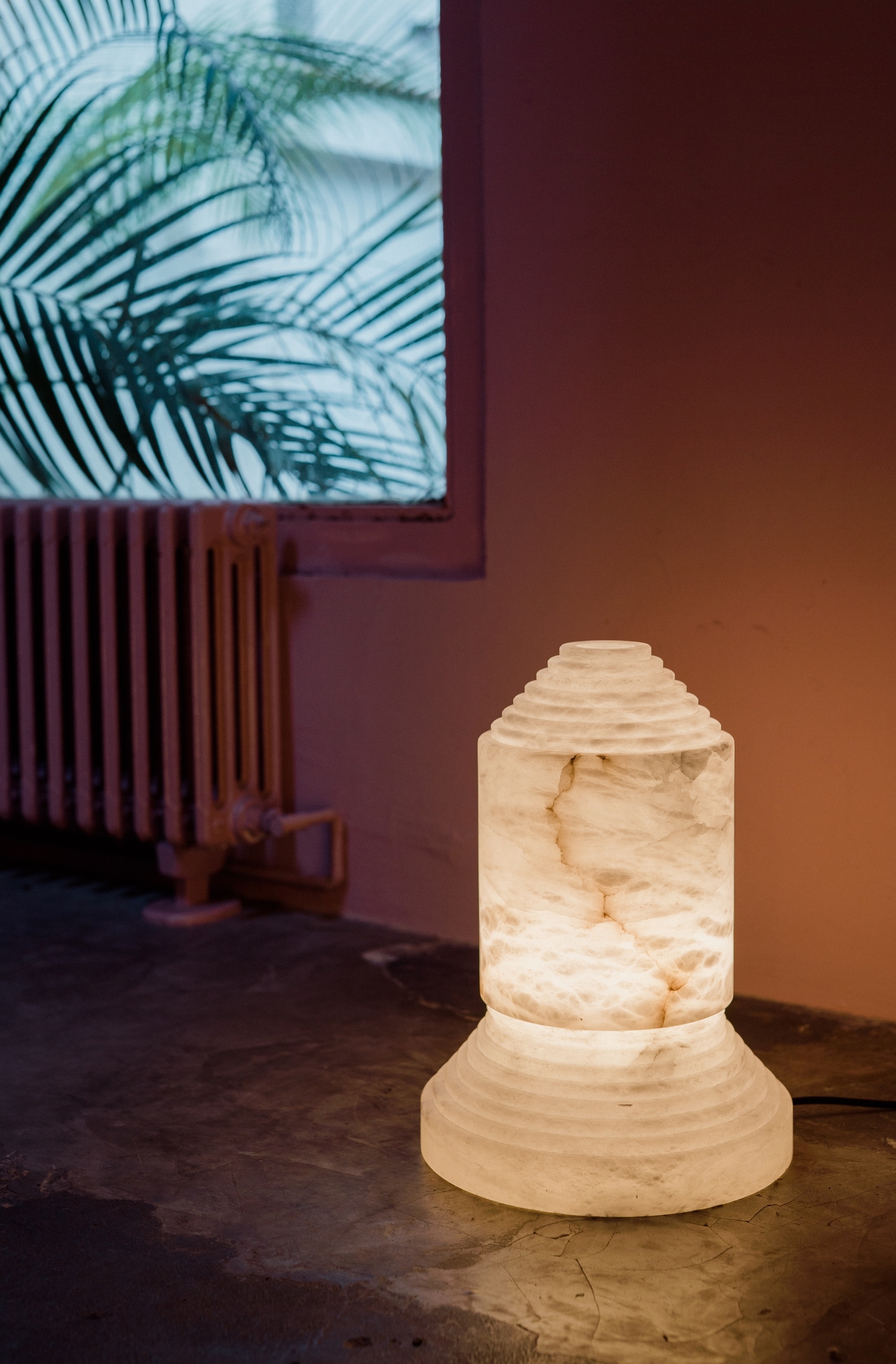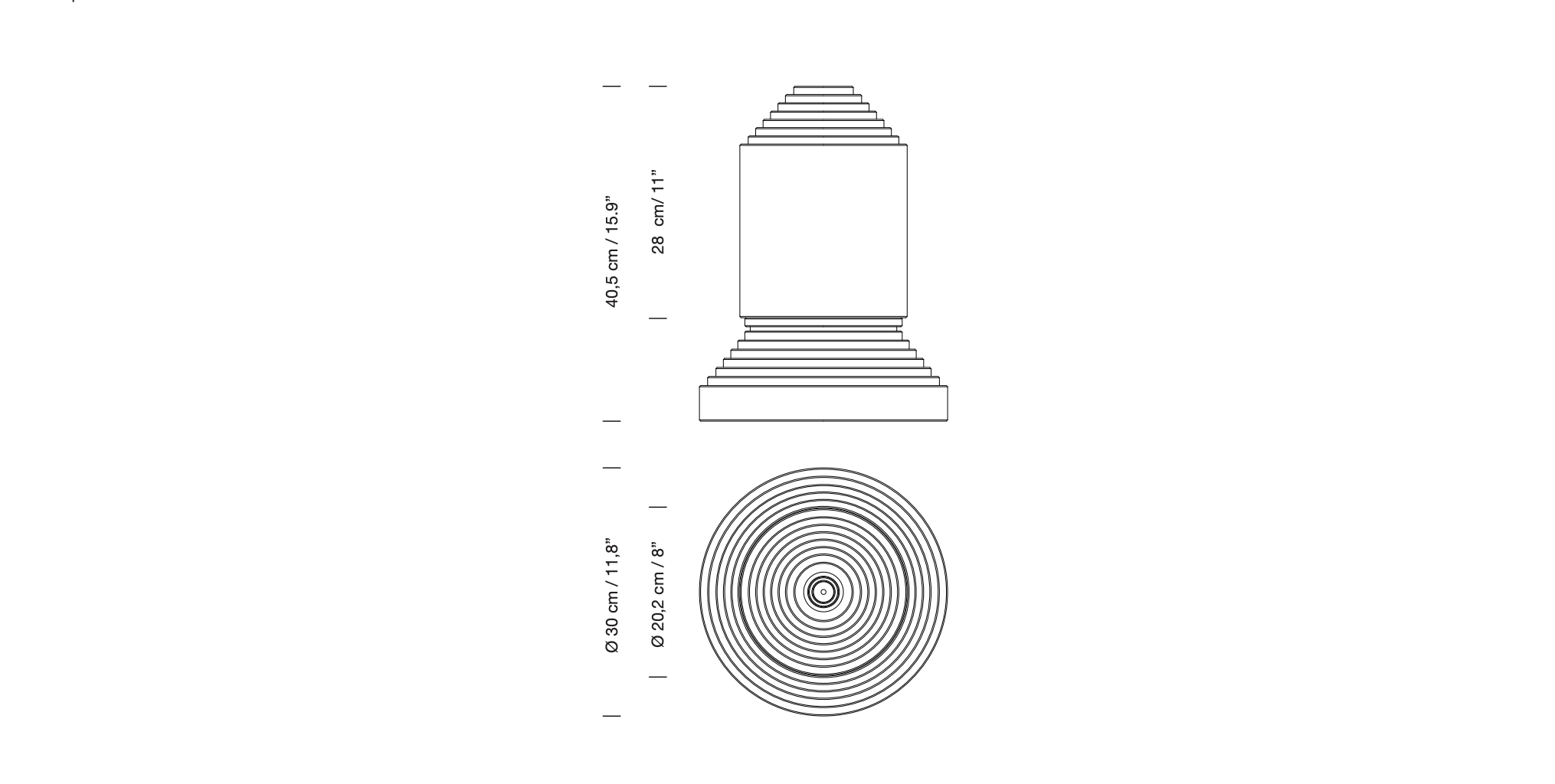 Light intensity 0% to 100%.
灯光亮度调节为0%-100%。
LED bulb E27-12W(included「dimmable」). LED 灯泡 E27螺口-12瓦(包含「可调节」)
Input: 100 ~ 230 Vac.(50 Hz / 60 Hz). 电压: 100-230伏
Other light sources: Max. 60 W. 灯泡最大可使用功率为60瓦
Bulb socket: E27(Max. hgt. 115 mm). 替换灯泡的最大适合长度为115mm
Daily cleaning and wiping with a soft towel.
使用柔软毛巾进行日常清洁与擦拭。
Do not use ammonia, solvents or abrasive cleaning products.
请勿使用氨,溶剂或研磨性清洁产品。
Please turn off the power before maintenance.
维护前请关闭电源。
Two years(Standard use)
2年(规范使用)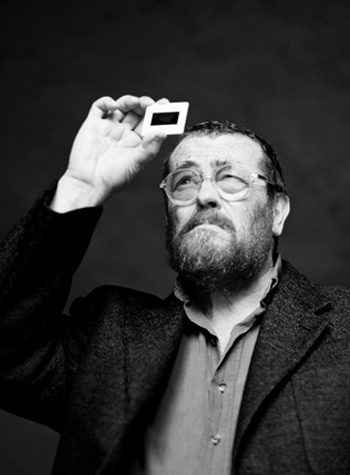 Àngel Jové
Designer
Àngel Jové is an artist who demonstrated a freedom of action, unconventional in the world of design, to which he was initiated by Santiago Roqueta. He is considered one of the greatest pioneers of the Conceptual Art movement in Spain, in addition to being a leading protagonist in the world of cinema and television.