Bin
VIPP15 | Pedal bin 14L
White
VIPP15
Pedal bin 14L / 4gal
The Vipp15 pedal bin is a medium-sized trash can for the kitchen, office or bathroom. This pedal bin is equipped with a removable inner bin, a lid that ensures air-tight closure, and a damper mechanism that provides smooth closing of the lid. A rubber ring at the base protects floors. For an overview of all available sizes of Vipp bins, click the link below.
DETAIL
Handsfree
The pedal bin was not designed in the strict traditional sense, but got its visual expression in response to a series of functional criteria; one being a pedal for a hands-free operation.
DETAIL
The secret behind the silent closing
Equipped with a damper mechanism and a rubber ring, the air-tight closing is always silent.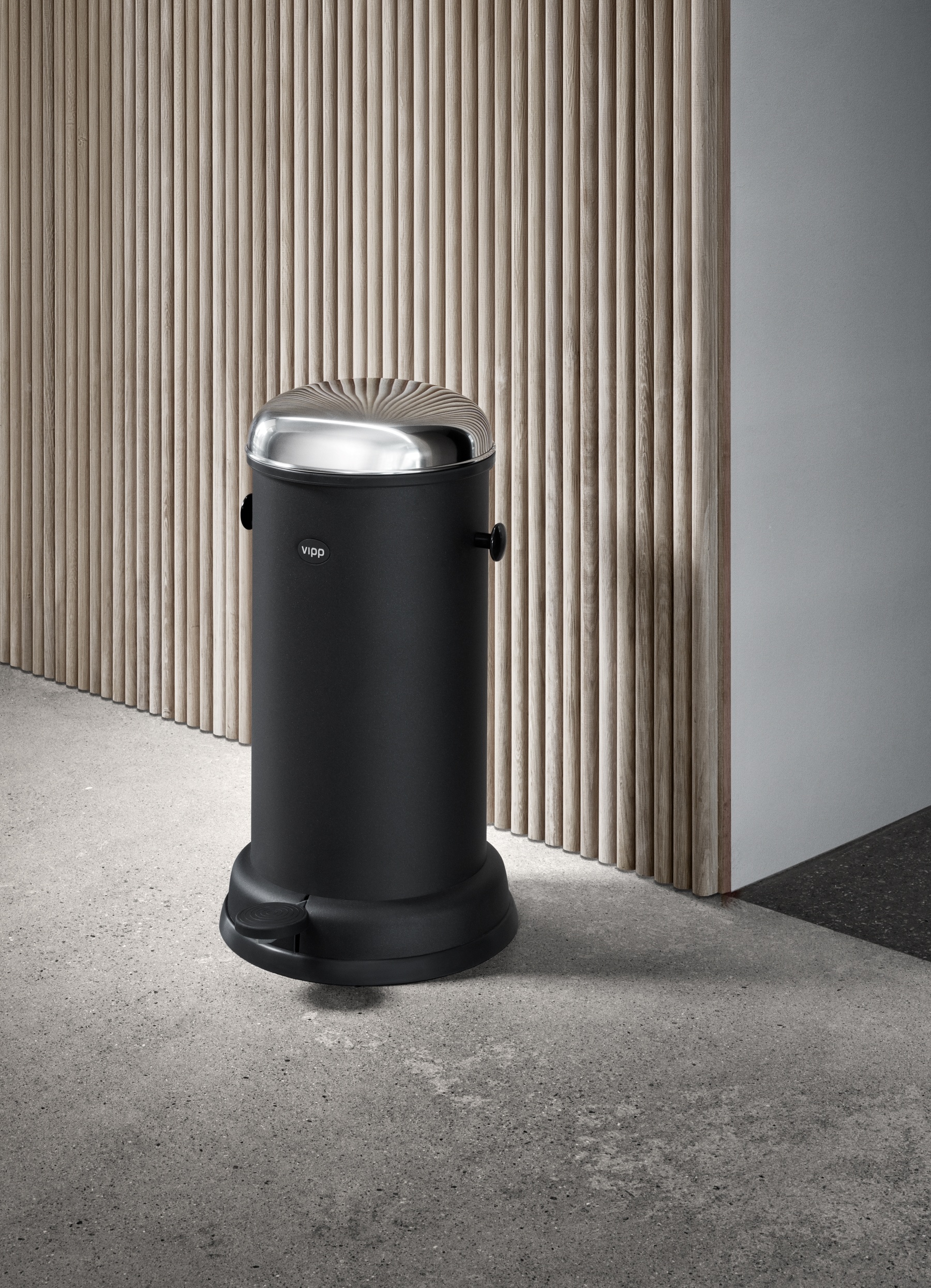 Powder-coated steel, stainless steel, rubber.
涂层钢外桶,不锈钢内桶,橡胶缓冲垫。
Daily cleaning and wiping with a soft towel.
使用柔软毛巾进行日常清洁与擦拭。
Ten years(Standard use)
10年(规范使用)