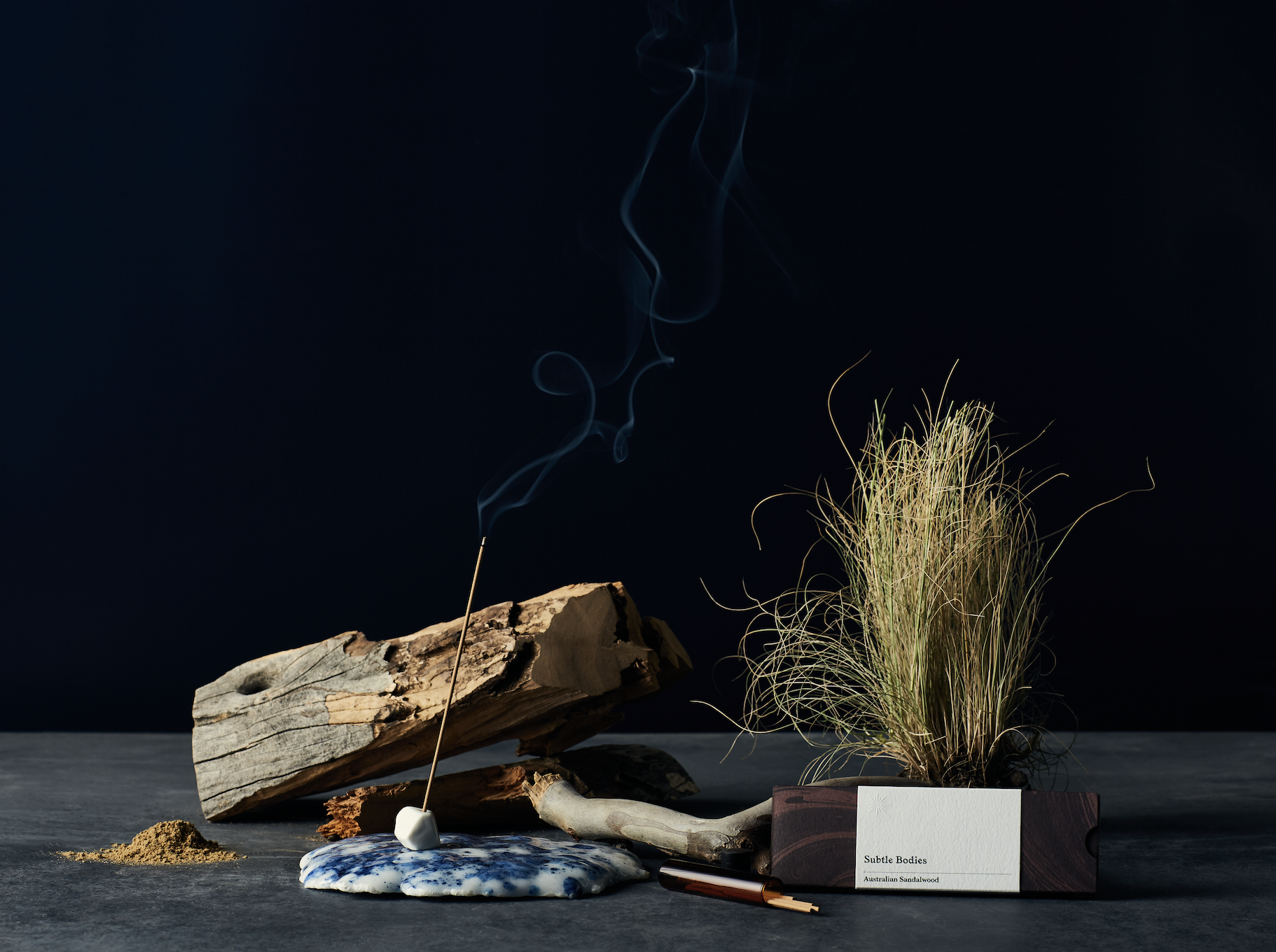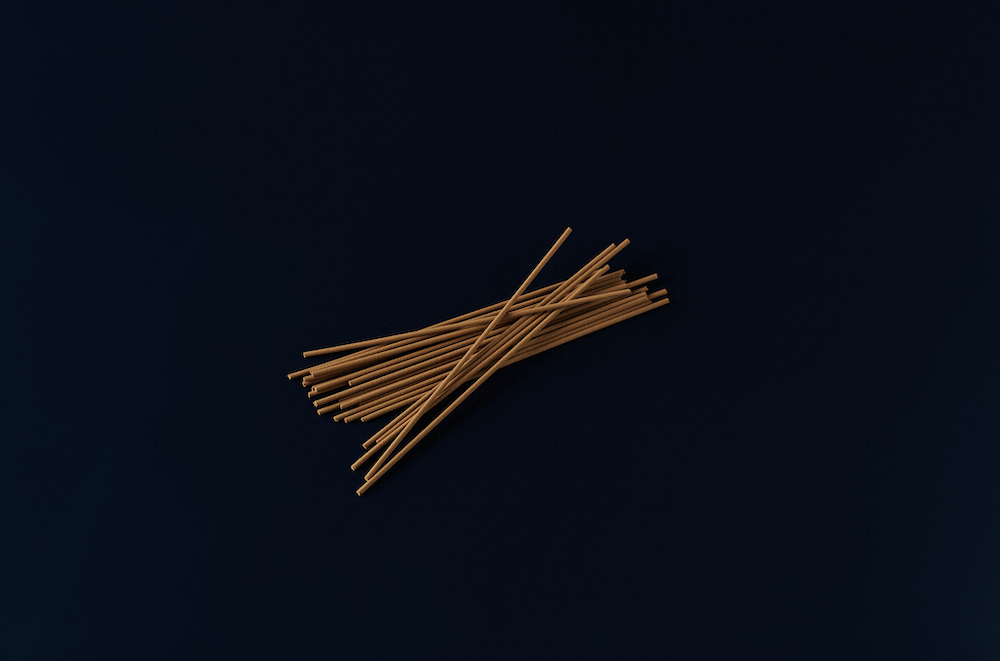 A sweet and fragrant scent that is clear and intoxicating. Sandalwood is perfect for enlivening a space whilst promoting an uplifting sense of calm.
香甜、清爽的香气。檀香木非常适合让空间充满活力,同时又能提升人的平静感。

Our Sandalwood comes from plantations in the semi-arid grassland region of Western Australia. Sustainability regulations and a dedication to the development of the industry ensures an exceptionally high-quality raw product.
我们的檀香来自西澳大利亚半干旱草原地区的人工林。 可持续性法规以及对行业发展的奉献精神确保了高质量的原始产品。

All Subtle Bodies incense sticks are pure wood products with no added perfume or fragrance. Each burns with a heavy, yet dedicately scented smoke trail.
所有Subtle Bodies线香均为纯木制品,没有添加香料或香精。因此每次燃烧时都混合纯浓的烟香味(木材的烟味,树脂的香味)。
25 Incense sticks / Burn time 30 minutes each
每盒含25根线香 / 每根线香可使用约30分钟