Table lamp
Americana
Linen
Designed by
Miguel Milá
1964
The Americana series was designed by Miguel Milá in the mid-1960s to pay tribute to George Hansen's 1950s lamp collection. The Hansen lamps are built around a rotating arm with a swivel in the middle, dividing the horizontal axis into two sections. As a result, the arm can rotate, be folded in or opened out from the centre.
Enthralled by the idea of enhancing Hansen's remarkable geometry, Milá's Americana series is also based on a swing arm, although here the arm is a single section with a right-angled bend. Accordingly, the head of the shaft becomes the swivel that enables the shade's horizontal rotation, reducing the lever effect. The arm can be moved towards you or away from you without shifting the large metal base, evoking the swing motion.
The Americana series includes a table lamp, a floor lamp and a wall lamp; all featuring a white linen lampshade and satin nickel structure with a rotating arm. The Americana series has a timeless quality and functional design, making it the perfect companion for reading or intimate conversations.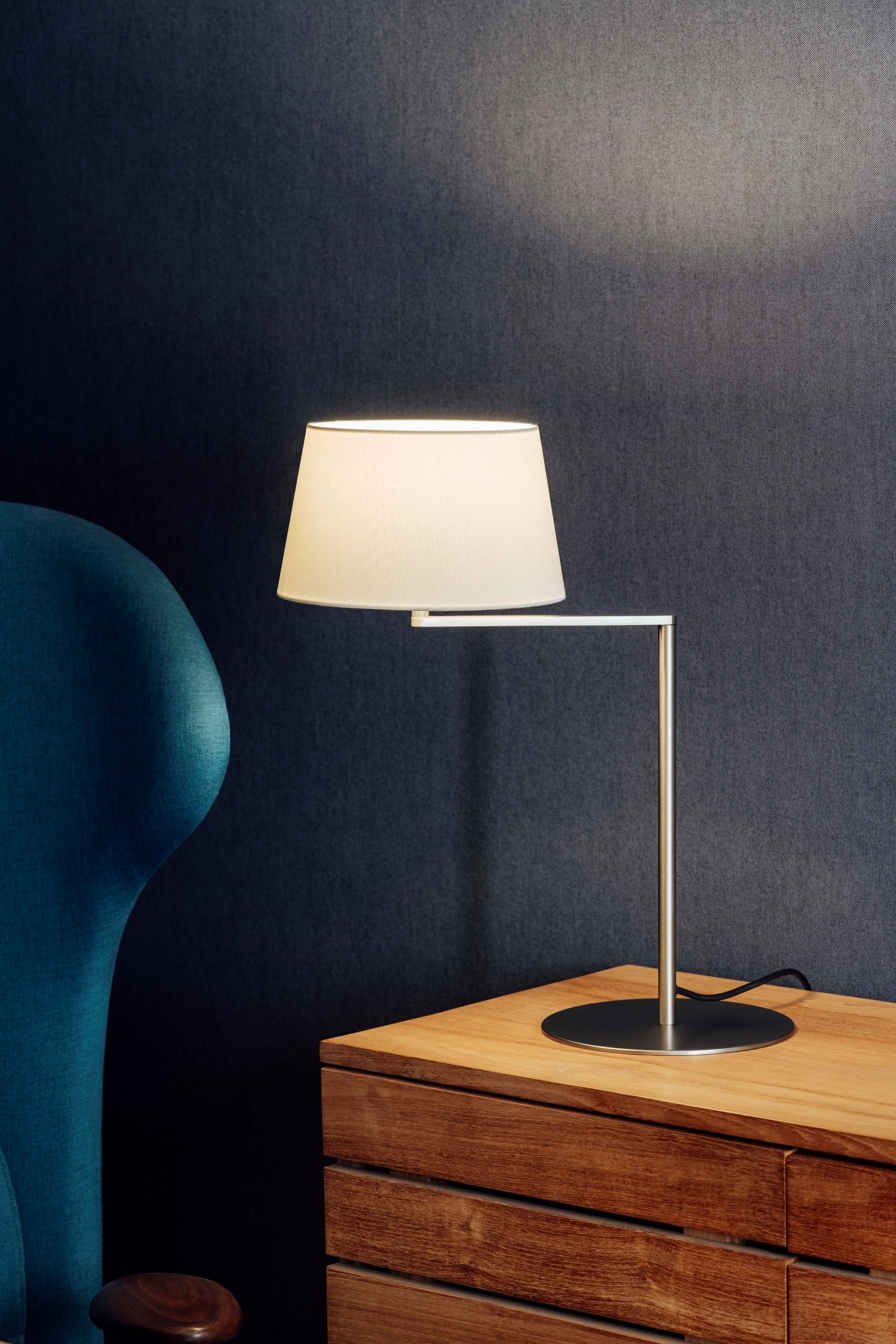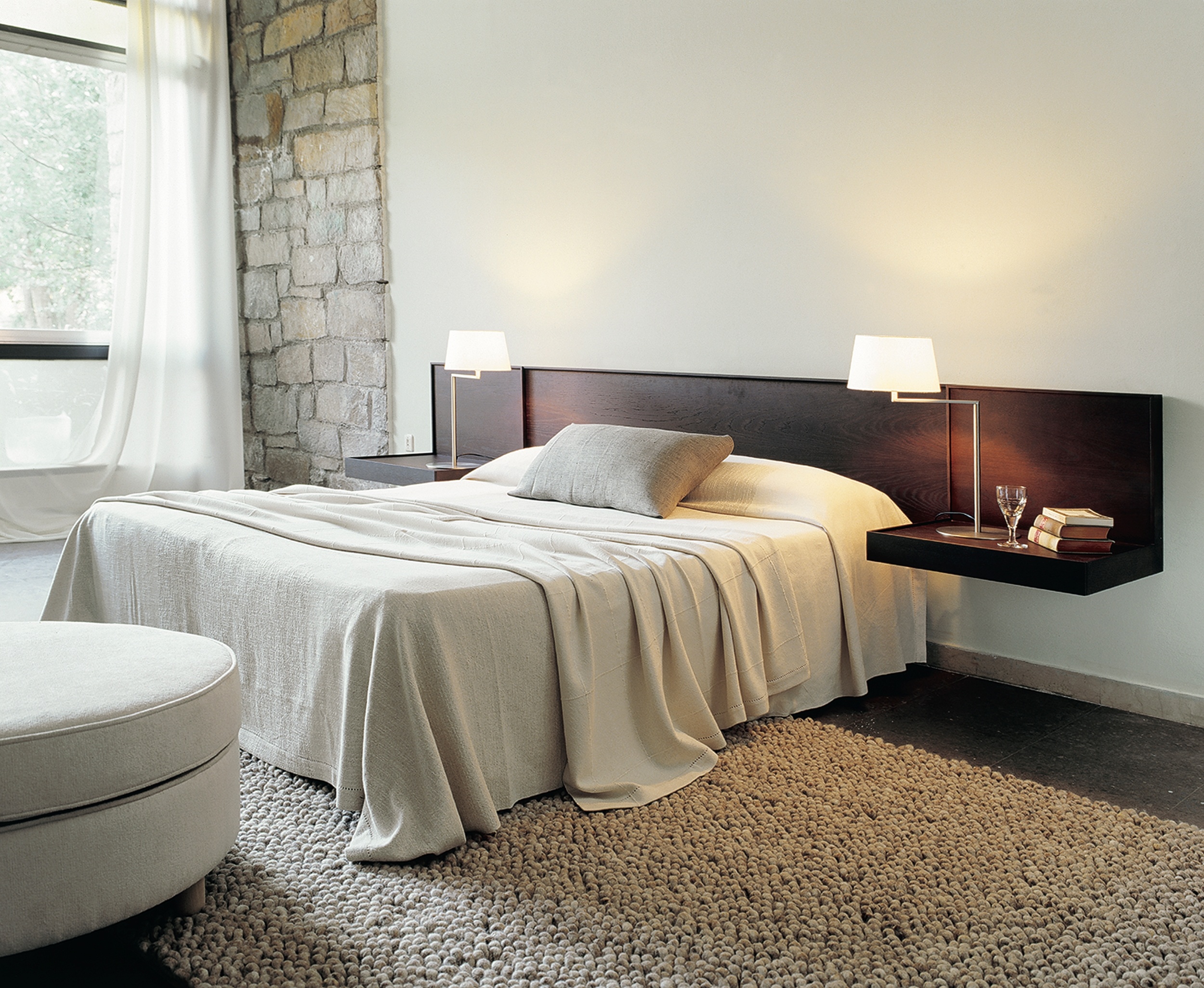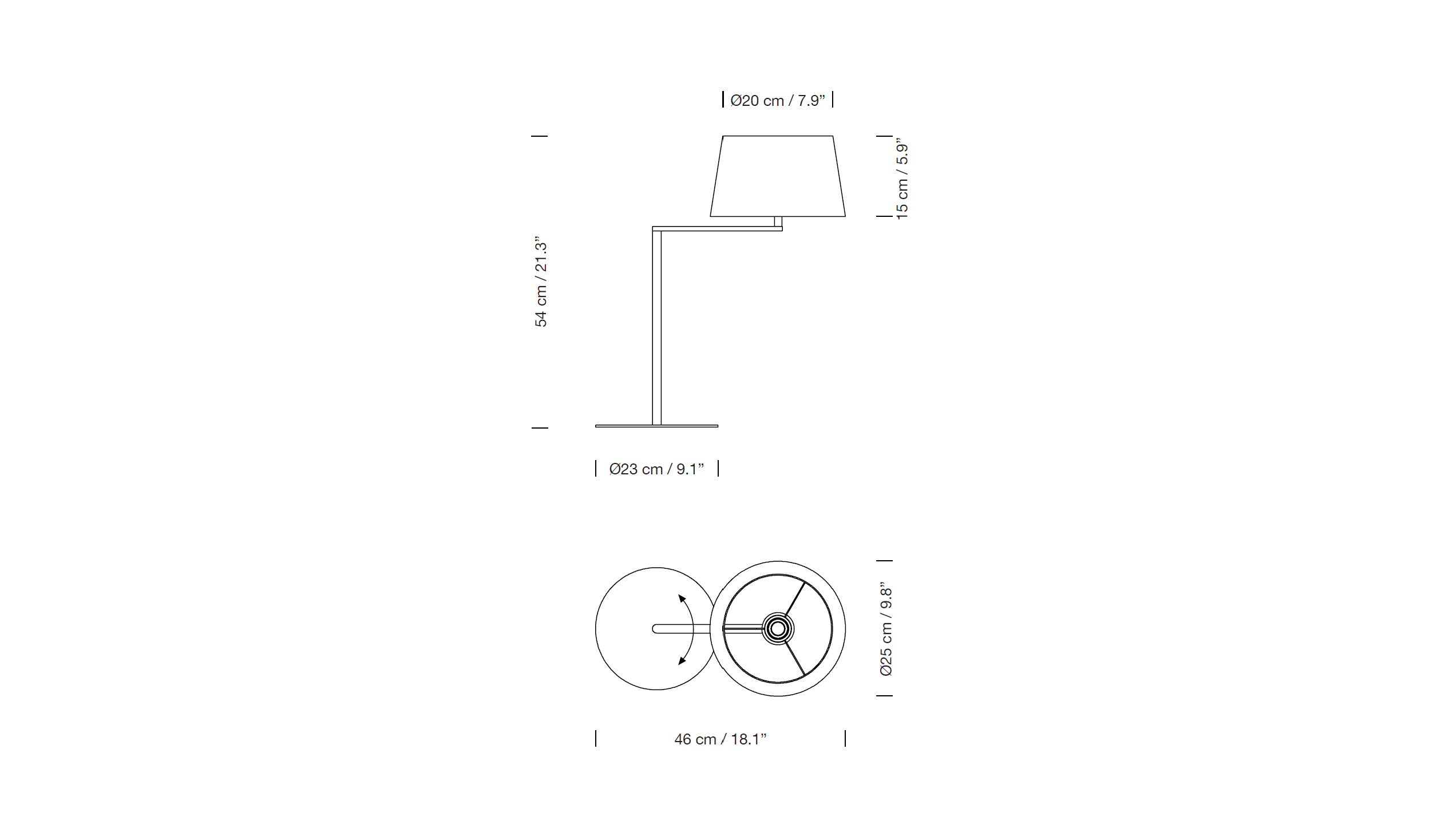 No. | 编码:AMETA01(SAM22 + SAMP8)
Satin nickel structure, white linen lampshade.
缎面镍质结构,白色亚麻灯罩。
With rotating arm.
水平臂可在适度范围内旋转。
LED bulb E27-4.5W(included). LED 灯泡 E27螺口-4.5瓦(包含)
Input: 100 ~ 230 Vac. (50 Hz / 60 Hz). 电压:100-230伏
Other light sources: Max. 60 W. 灯泡最大可使用功率为60瓦
Bulb socket: E27 (Max. hgt. 105 mm). 替换灯泡的最大适合长度为105mm
Daily cleaning and wiping with a soft towel,the lampshade can be cleaned with other suitable dust removal tools
使用柔软毛巾进行日常清洁与擦拭,灯罩可使用其他相关适合的除尘工具来保持清洁。
Do not use ammonia, solvents or abrasive cleaning products.
请勿使用氨,溶剂或研磨性清洁产品。
Please turn off the power before maintenance.
维护前请关闭电源。
Two years(Standard use)
2年(规范使用)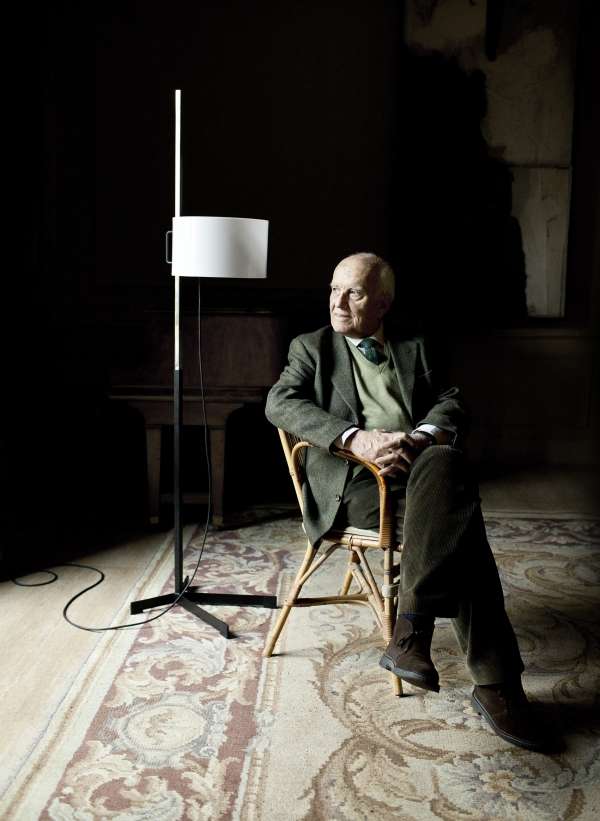 Miguel Milá
Designer
Miguel Milá, an interior designer, inventor and bricoleur, and a pioneer in his field in Spain, began working in the 1950s. With objects, resources and raw materials hard to come by at that time, Milá started designing his own furniture and lamps and soon set up his own company, Tramo (from the Spanish Tra-bajos Mo-lestos, 'Annoying Jobs'). Many of his pieces have become true contemporary classics. In 2016, the Spanish Ministry of Education and Culture in Spain awarded him the Gold Medal for Merit in Fine Arts. He has won numerous ADI awards (Barcelona), the first Spanish National Design Award (tied with André Ricard), and the ADI Compasso d'Oro for Lifetime Achievements.