Wall lamp
Petit Tatu
White
Designed by
André Ricard
2019
Tatu, Spanish for armadillo, is a friendly mammal with a shell on its back that protects it when it rolls up into a ball. André Ricard had the idea for Tatu during a transoceanic flight; while reading about Argentinean wildlife, he observed that the light above his seat did not disturb his sleeping wife who was sitting next to him.
To comemorate the 90th birthday of André Ricard, a key figure in the history of industrial design in Spain, we present Petit Tatu, a smaller, wall-mounted version of the lamp. Like its desktop equivalent, this wall light's ability to fully rotate and its easy adjustability —of both light intensity and spot size—will delight users.
On its own or as part of a series, in white or red, Petit Tatu is perfect for corridors and to direct light wherever it is needed.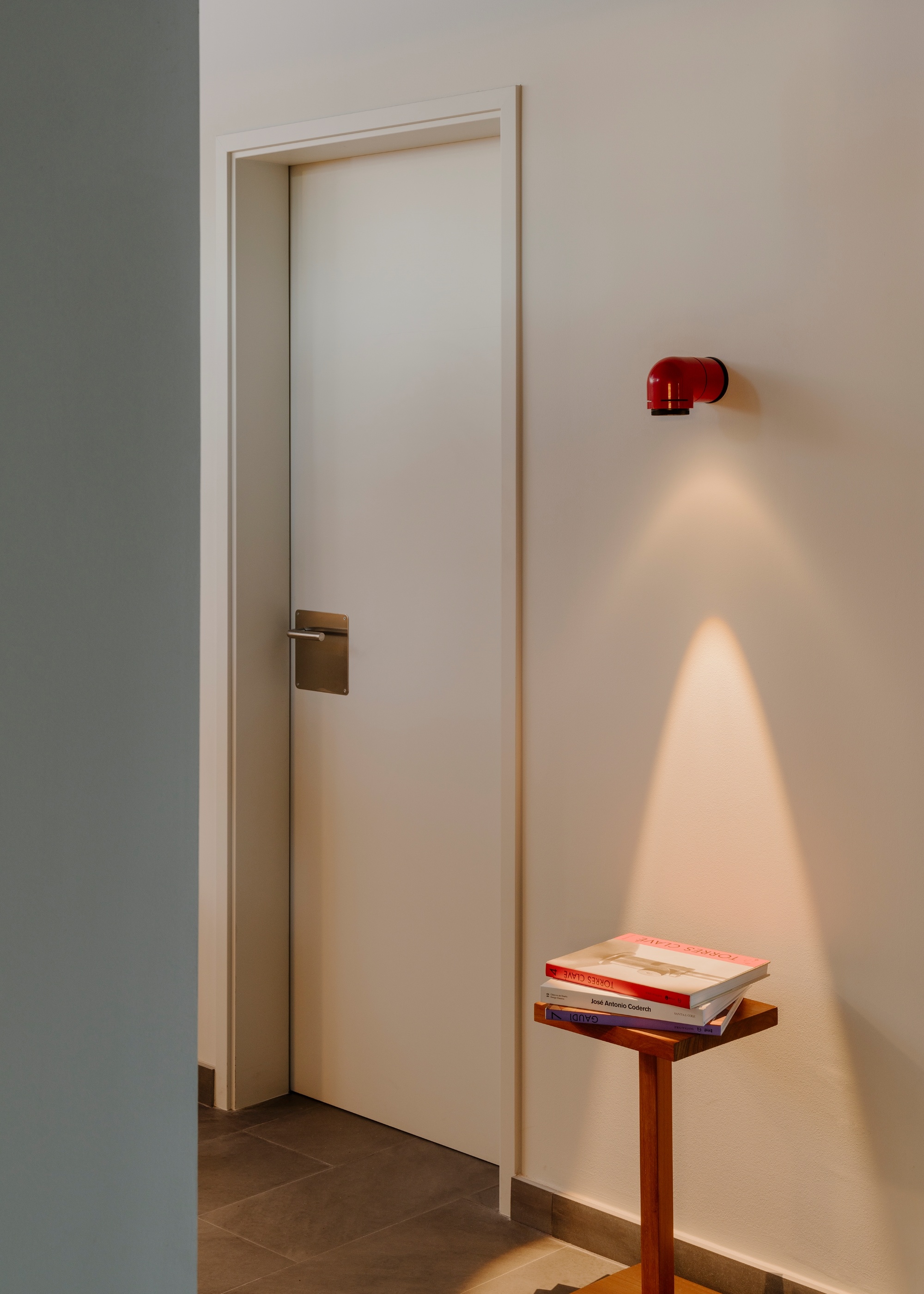 Adjustable focal length from 30º to 50º.
灯光可调焦距30°-50°。
The lamp head can be rotated.
灯头可转动。
light intensity 0% to 100%.
灯光亮度调节为0%-100%。
(Not included external dimmer switch)
(不包括外部调光开关)
Built-in LED 6W(included 「dimmable」). 内置LED 6瓦(包含「可调光」)
Input: 100 ~ 230 Vac. (50 Hz / 60 Hz). 电压: 100-230 伏
Tª Colour: 2.700 K 色温: 2.700K(暖白光)
Typical CRI: 90 色彩指数: 90
​Lifetime: 40.000 h 寿命: 40.000小时(常规情况下)
Luminous flux: 171 lm 亮度: 171 流明
Daily cleaning and wiping with a soft towel.
使用柔软毛巾进行日常清洁与擦拭。
Do not use ammonia, solvents or abrasive cleaning products.
请勿使用氨,溶剂或研磨性清洁产品。
Please turn off the power before maintenance.
维护前请关闭电源。
Two years(Standard use)
2年(规范使用)
André Ricard
Designer
A pioneer and leading figure of industrial design in Spain, André Ricard has been instrumental in developing the discipline on both a social and business level. He has served as Chairman of the ADIFAD (Association of Industrial Design of Fostering Arts and Design), and Founding Chairman of the ADP (Association of Professional Designers) amongst other important institutional positions.