Wall/Ceiling lamp
Bahia
White
Designed by
Lucidi, Pevere
2010
Bahia is a wall and ceiling lamp that is seductive and captivating, thanks to the special nature of its design and the innovative interplay of light and shade that it produces. Its appeal is the result of three overlapping planes that have a slightly asymmetrical profile and reciprocal placement. The first two house the light source, accompanying the light that flows over their concave surface and vanishes towards the edges. The third element completes the composition, silhouetted through backlight with a strong, contrasting design. Every ray that emanates from Bahia is contained of light and shade, which make it both a lighting object and luminous decoration. Bahia is offered in total white, to underline its essential dramatic nature and its essence, without being ostentatious. It decorates a whole wall alone, with very little width, or can be used to create multiple compositions that are luminous archipelagos in both the home and the public spaces.
Wall and ceiling lamp with reflected and diffused light. Consisting of three matt white injection moulded polycarbonate egg-shaped plates fitted together asymmetrically. The largest plate works as the wall mounting plate, and the two central plates conceal the lighting technology part and electronic ballast.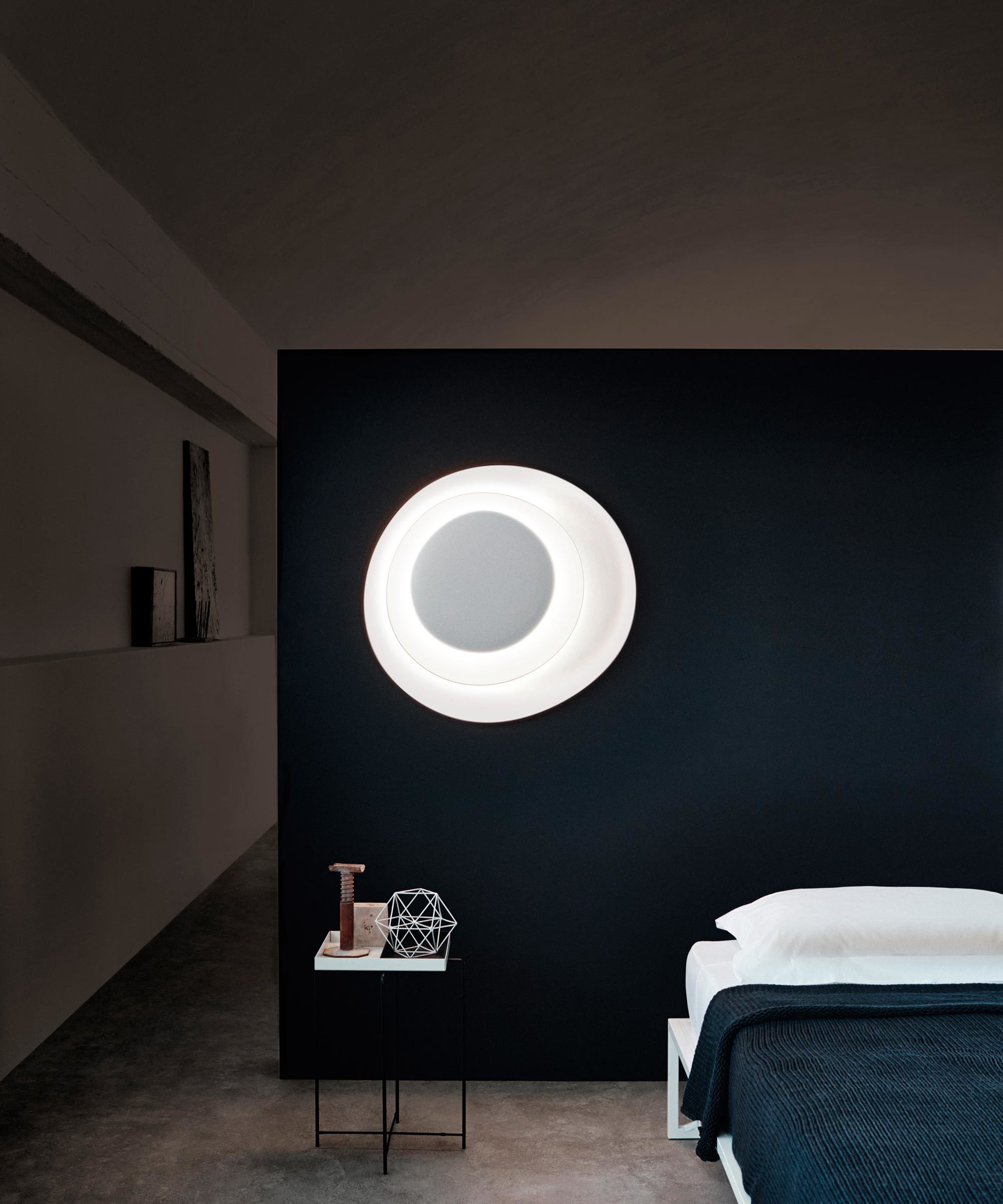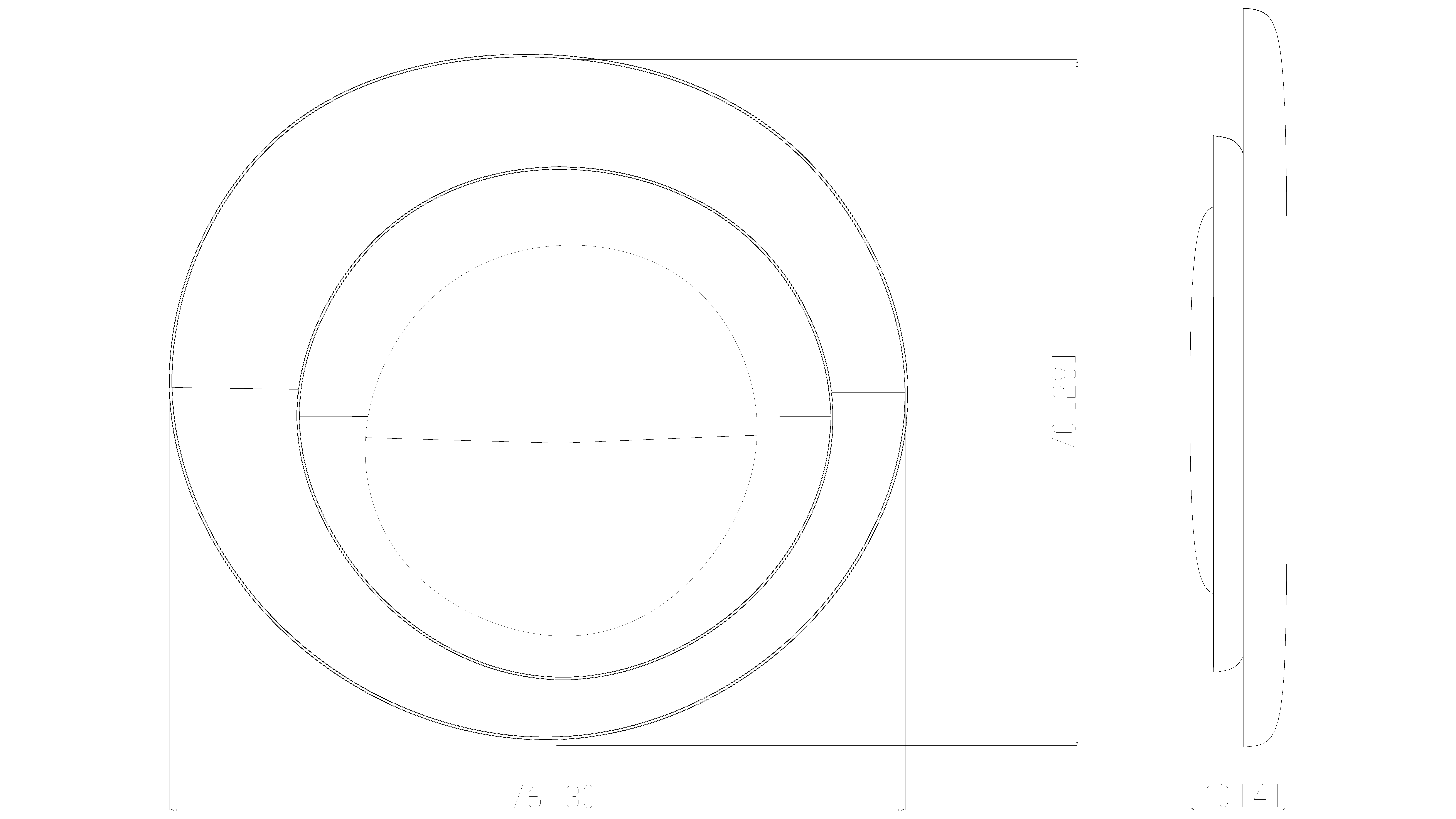 Injection moulded polycarbonate.
模制聚碳酸酯。
light intensity 0% to 100%.
灯光亮度调节为0%-100%。
(Not included external dimmer switch)
(不包括外部调光开关)
LED Built-in 43W (included 「dimmable」). 内置LED灯 43 瓦(包含 「可调节」)
Tª Colour: 2.850 K 色温: 2.850K (暖白光)
Typical CRI: >90 色彩指数: >90
Luminous flux: 4850 lm 亮度: 4850 流明
Daily cleaning and wiping with a soft towel.
使用柔软毛巾进行日常清洁与擦拭。
Do not use ammonia, solvents or abrasive cleaning products.
请勿使用氨,溶剂或研磨性清洁产品。
Please turn off the power before maintenance.
维护前请关闭电源。
One year(Standard use)
1年(规范使用)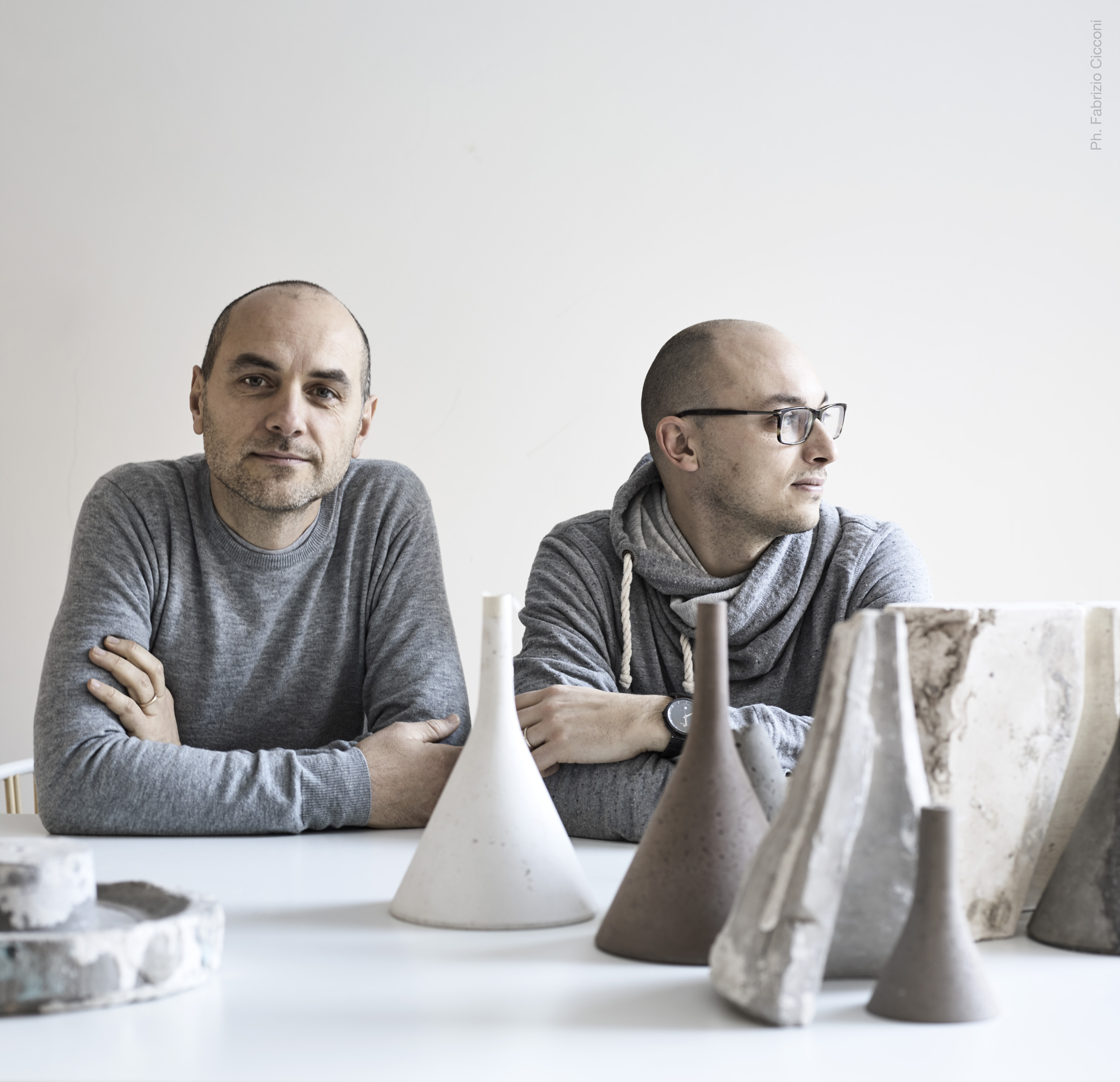 Lucidi, Pevere
Designer
Research in the field of materials and technologies is their starting block to tackle ever-new design challenges.
Following initial training on the Milanese design scene, Paolo Lucidi and Luca Pevere set up their own studio in Udine, engaged in a constant challenge to create new product types, in search of unprecedented materials and technologies.
Synergy with Foscarini research led to the birth of the Aplomb lamp collection, comprising shapes balanced between architecture and design made with an exclusive cement paste; Bahia, a sophisticated graphic sign and a bright game of lights and shadows; Lake, a coloured spot with an organic and asymmetric shape.