Pendant lamp
Caboche Plus
Media, Transparent
Designed by
Patricia Urquiola, Eliana Gerotto
2005
Caboche was created in 2005 as a result of the desire to create a precious and charming lamp like a pearl brace-let, accommodated with a focus on light weight and transparency. Rich, bright and sophisticated, it was a success from the onset, becoming one of Foscarini's biggest bestsellers, and went on to become a genuine icon of designer lighting. It is now presented in the plus version, with a new LED which guarantees a more in-tense light yet without creating glare. Total transparency wins in Caboche Plus, as your eyes roam through the entire lamp thanks to the new zigzagging arches which do not shield the light. What's more, the new attachment system, which is even simpler and more user-friendly, guarantees greater stability for the sphere and makes it simply to use.
Suspension lamp with diffused light. Structure comprising transparent PC archer, onto which a series of PMMA spheres are applied, using the new twist lock system. The lamp body consists of two powder coated steel sheets, which incorporate the double-sided LED board, designed specifically by Foscarini, thereby obtaining a superior level of colour rendering (CRI) and retaining the same colour temperature as a halogen light source (degrees Kelvin). The LED board is installed on an aluminum disc that acts as a dissipator, which is protected at the top by a small opaline PMMA disc and at the bottom by a satin-finish PMMA diffuser. Three-point suspension system with steel cables. White ceiling canopy. Electric decentralization kit available.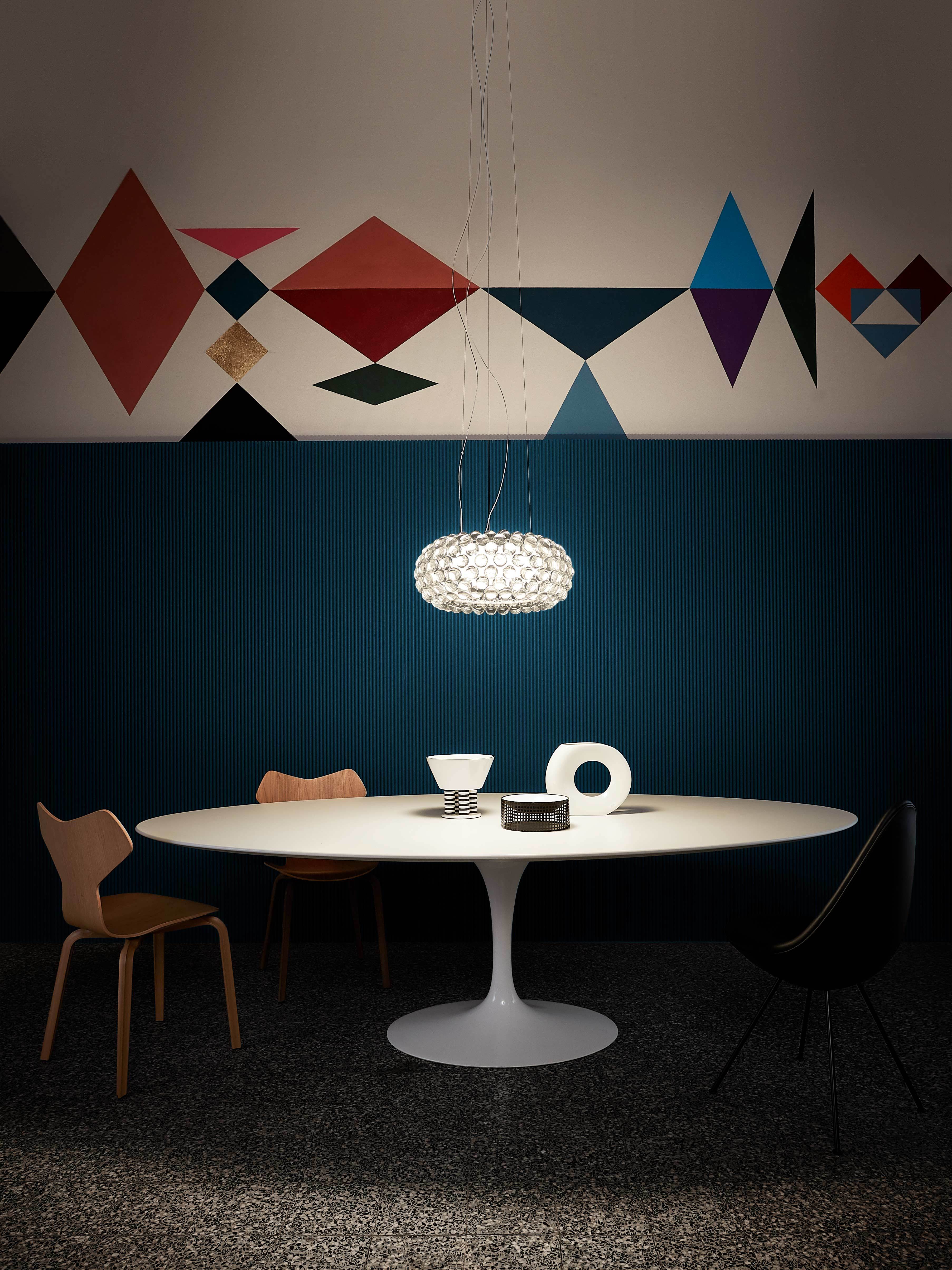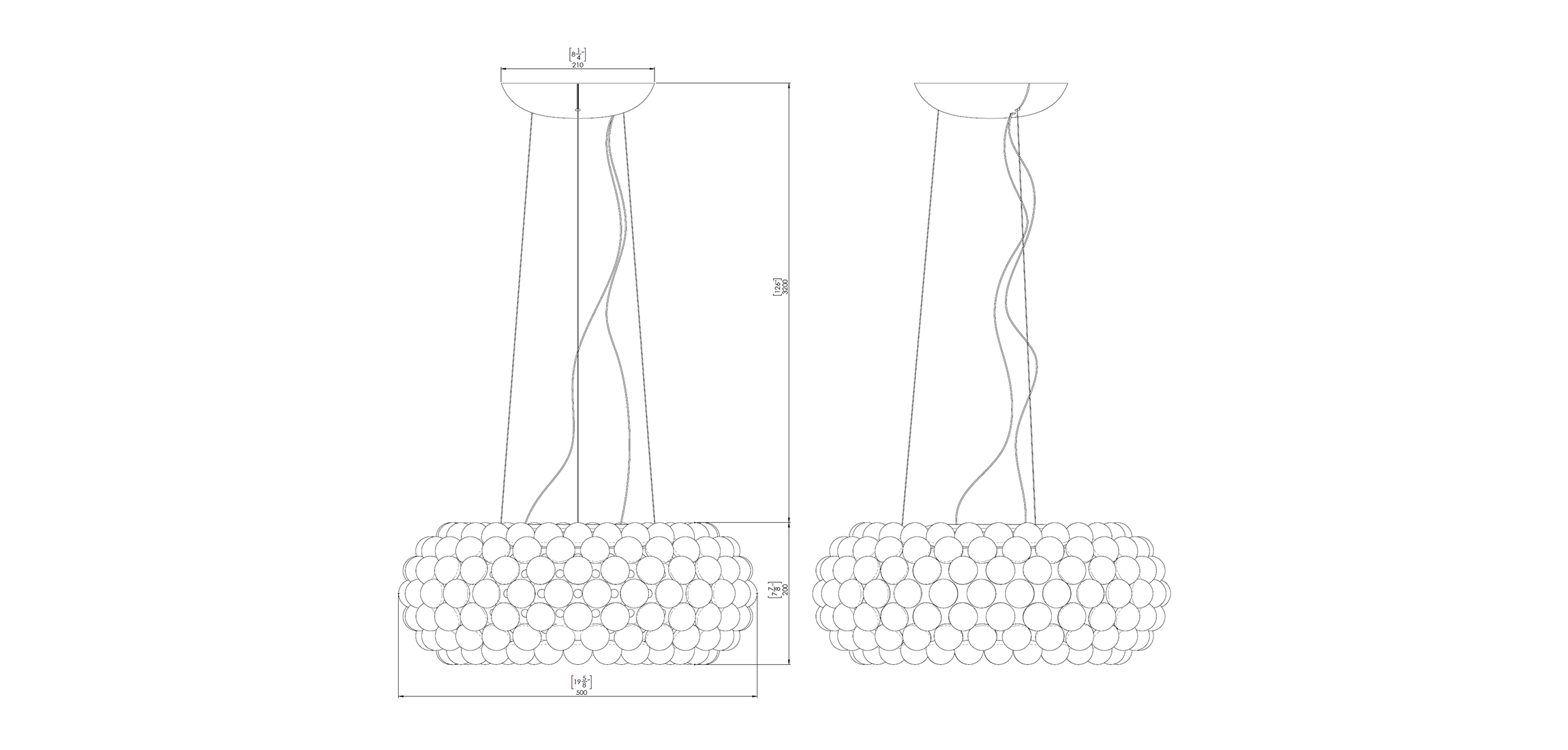 PMMA, steel and coated aluminium.
聚酯,钢和涂层铝。
Light intensity 0% to 100%.
灯光亮度调节为0%-100%。

(Not included external dimmer switch)
(不包括外部调光开关)
LED Built-in-23W(included 「dimmable」). 内置LED灯-23瓦(包含 「可调光」)
Tª Colour: 2.700 K 色温: 2.700 K(暖白光)
Typical CRI: >90 色彩指数: >90
Luminous flux: 3200 lm 亮度: 3200 流明
Daily cleaning and wiping with a soft towel.
使用柔软毛巾进行日常清洁与擦拭。
Do not use ammonia, solvents or abrasive cleaning products.
请勿使用氨,溶剂或研磨性清洁产品。
Please turn off the power before maintenance.
维护前请关闭电源。
One year(Standard use)
1年(规范使用)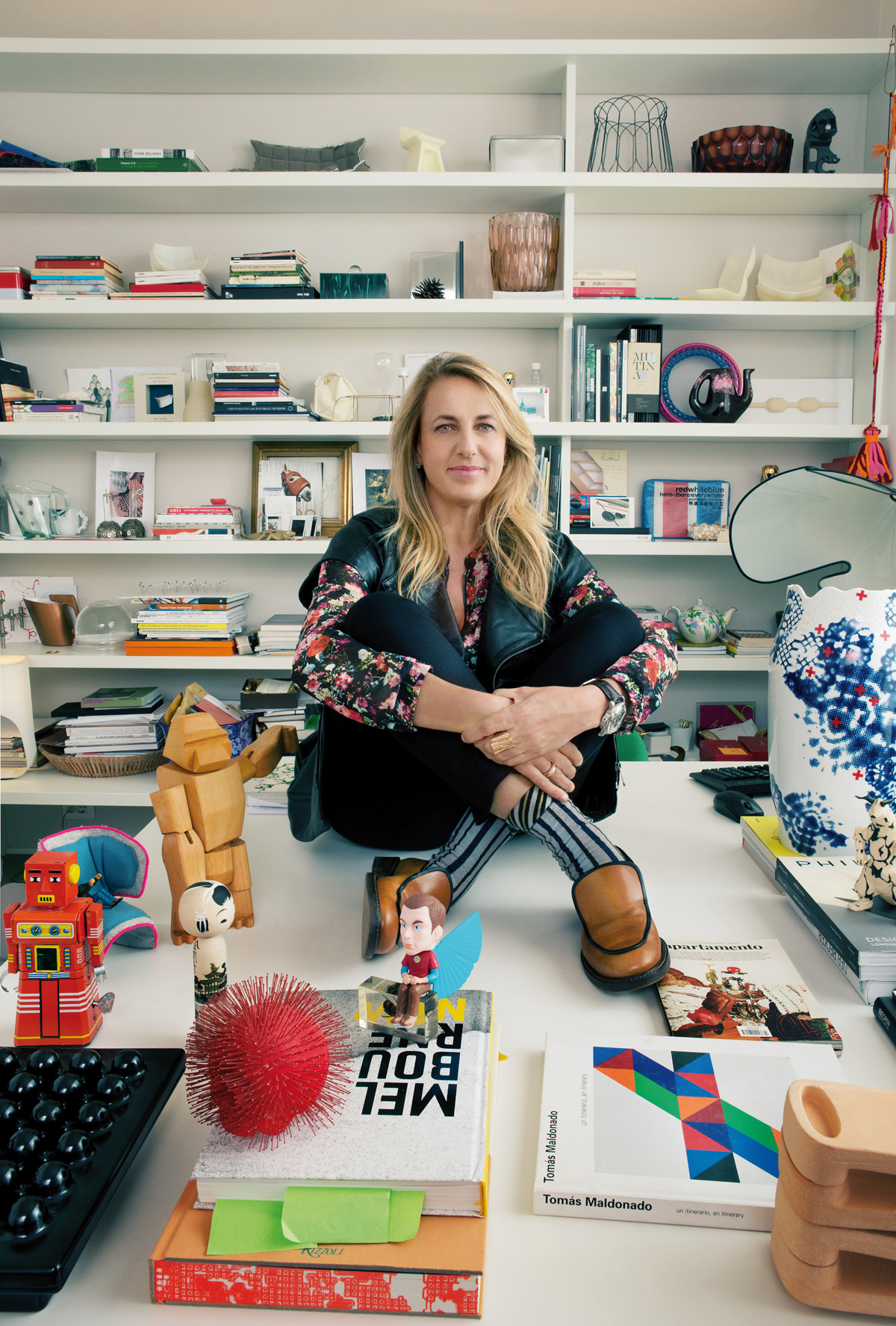 Patricia Urquiola
Designer
Her style is unconventional, emphatic and elegant, balanced between humanistic sensitivity and technological research.
An internationally renowned architect and designer, Patricia Urquiola has received multiple major acknowledgements such as the "Designer of the Decade" title from the Home and Häuser magazines, and "Designer of the Year" from Wallpaper, Ad Spain, Elle Decor International and Architektur und Wohnen Magazine.
Some of her projects are exhibited in several museums and collections. Together with Eliana Gerotto, industrial designer, curator of outfits and interior decorator, she has designed Caboche, a precious, luminous emotion that stems from a combination of technology and creativity.
Eliana Gerotto
Designer
Her activities in the design world range from interior furnishings, to product design, and graphics.
A Venetian, she obtained her diploma in Communication Techniques in Milan. She has worked as a graphic designer for the Parisian magazine, Elle, and for the Venice Biennale, while she co-operates with some major Italian brands as image and product consultant.
Her creative entrepreneurship drives her towards ever-differing professional experiences, from interior designs to furnishings and even jewellery. Together with Patricia Urquiola, she has designed Caboche, a precious, luminous emotion that stems from a combination of technology and creativity.