CH24 Birthday Edition 2021
CH24 Birthday Edition 2021
Copyright Notice: From Carl Hansen & Søn​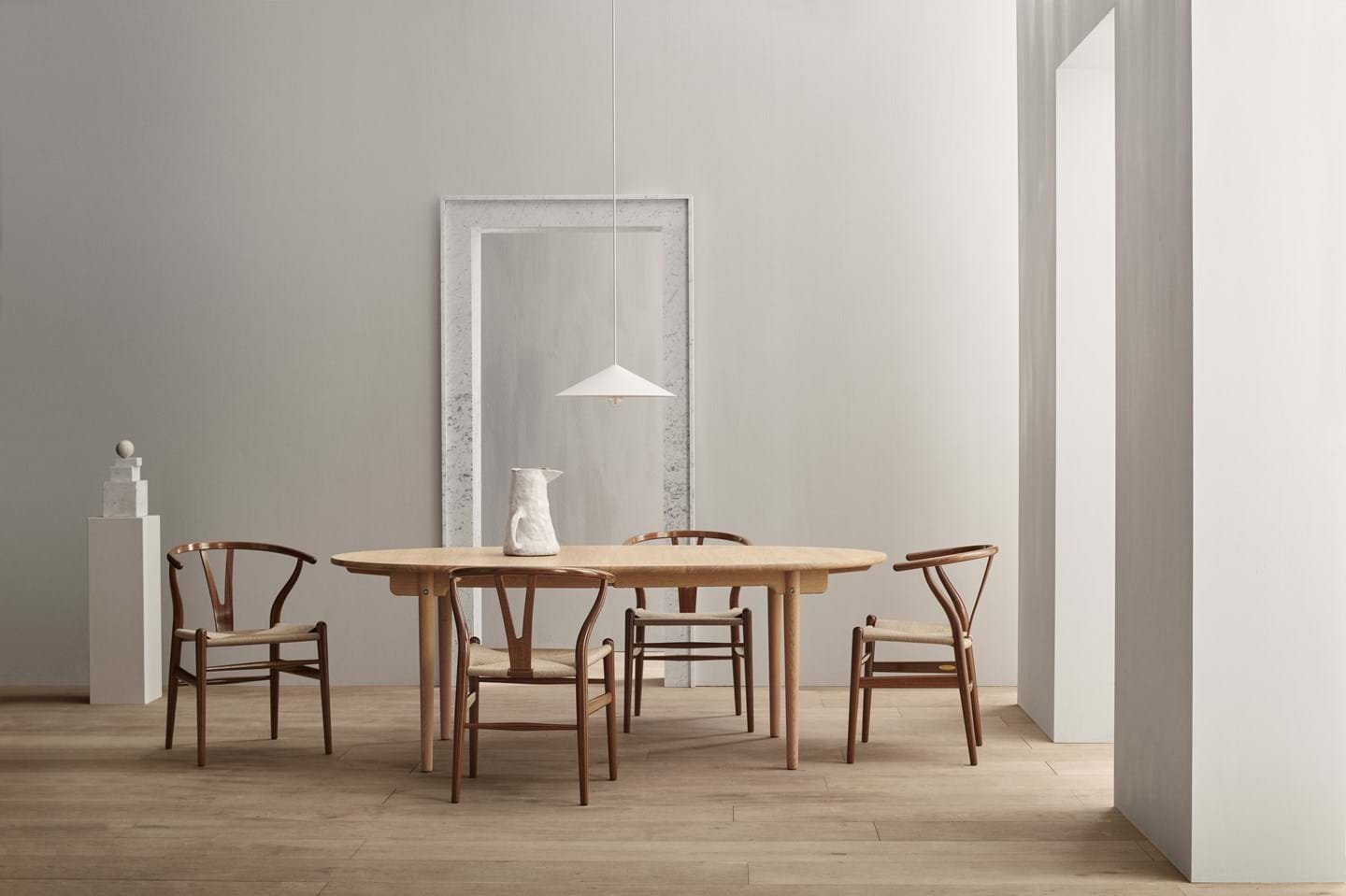 CH24 Birthday Edition 2021
Marking what would have been the 107th birthday of Hans J. Wegner, we continue the tradition of celebrating his contribution to design with a limited special edition of his iconic CH24 Wishbone Chair.
Shaped in FSC™-certified mahogany (FSC 135991), a rich and noble wood with a long history in furniture making, the sculptural design requires more than 100 steps to craft. The hand-woven seat alone takes a skilled craftsperson about an hour to create. A water-based high-gloss lacquer finish accentuates the rich, reddish-brown hue of the exotic hard wood while ensuring lasting protection.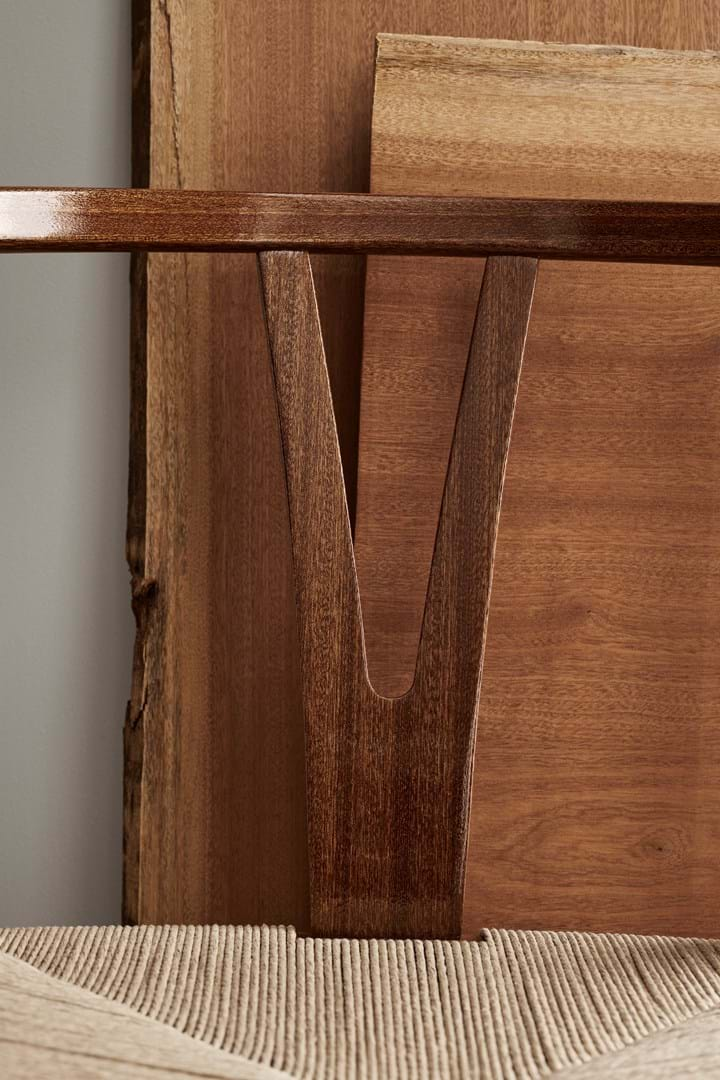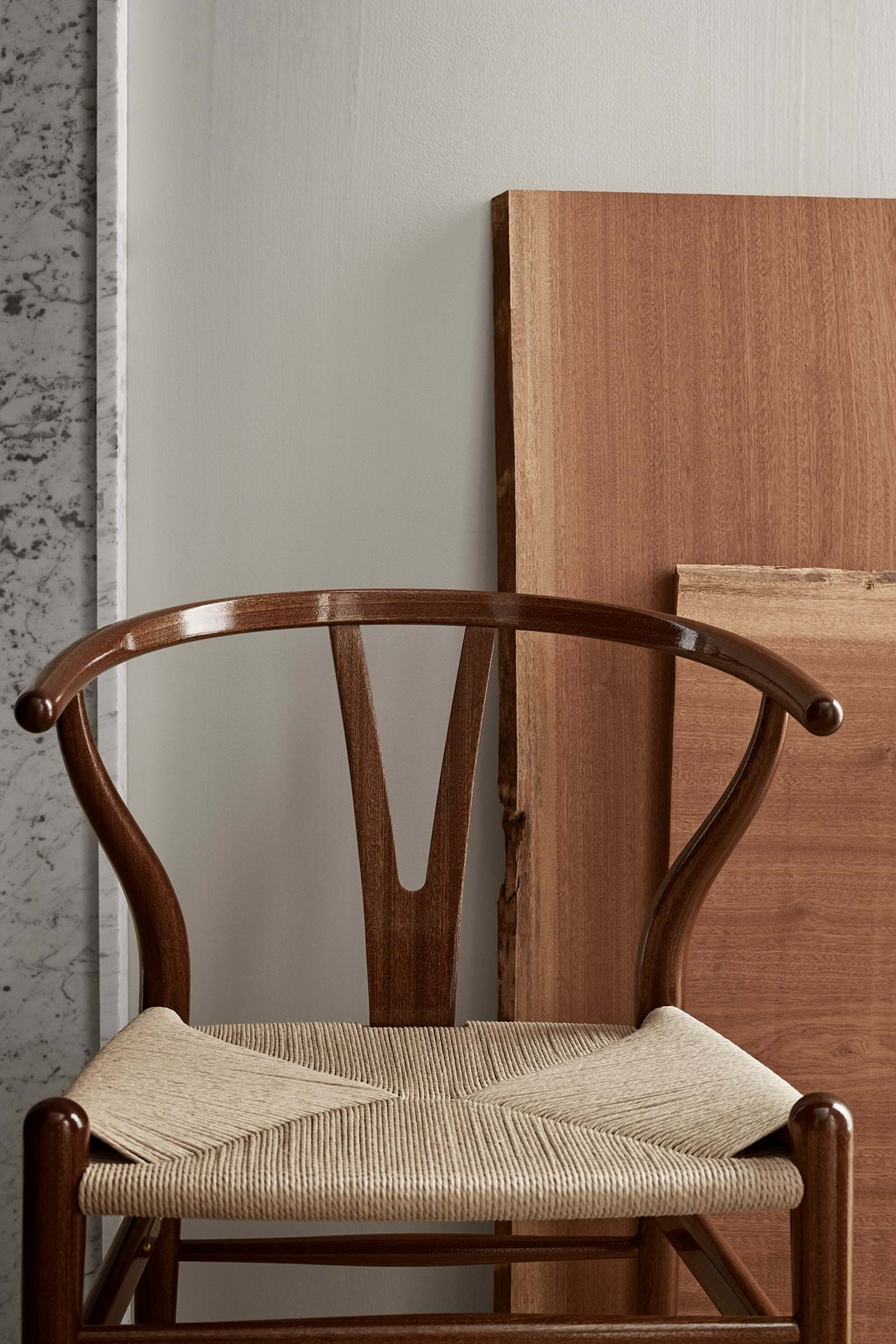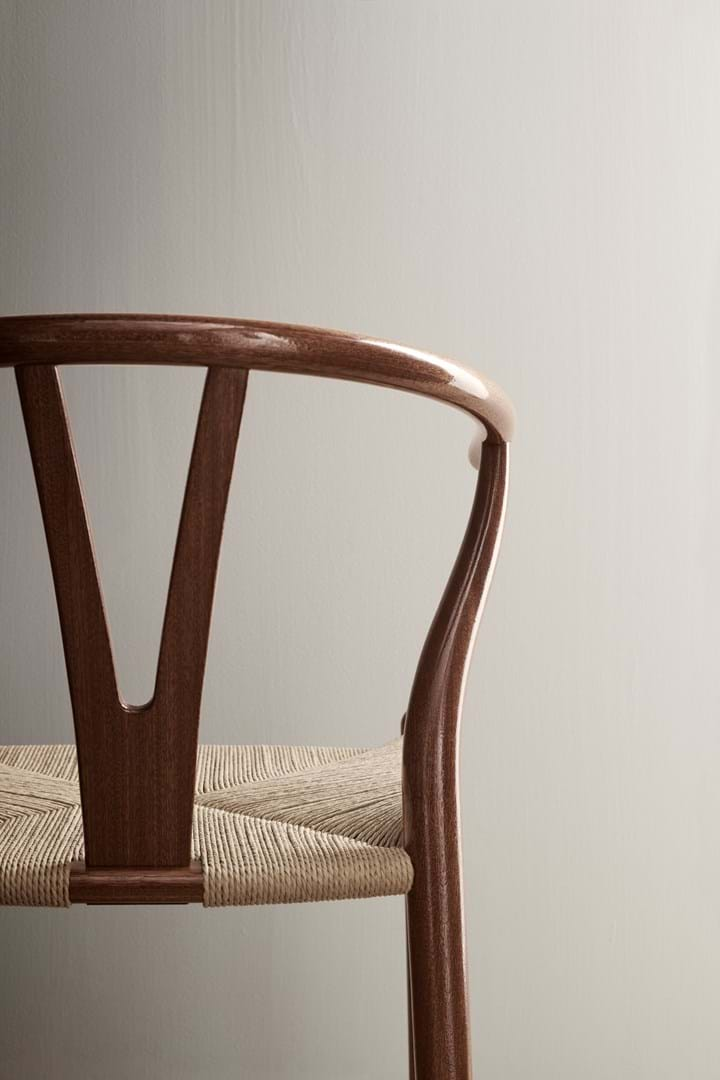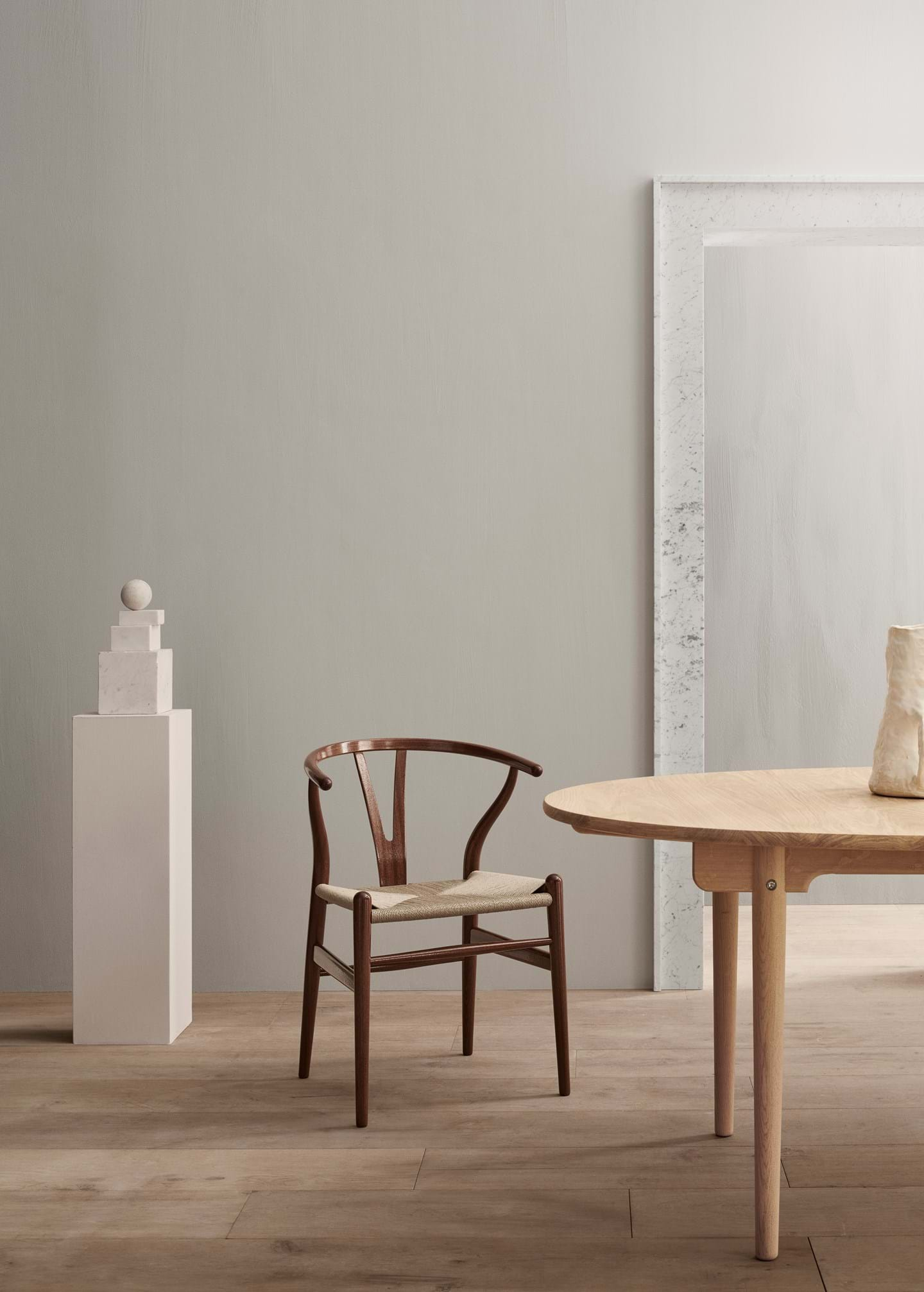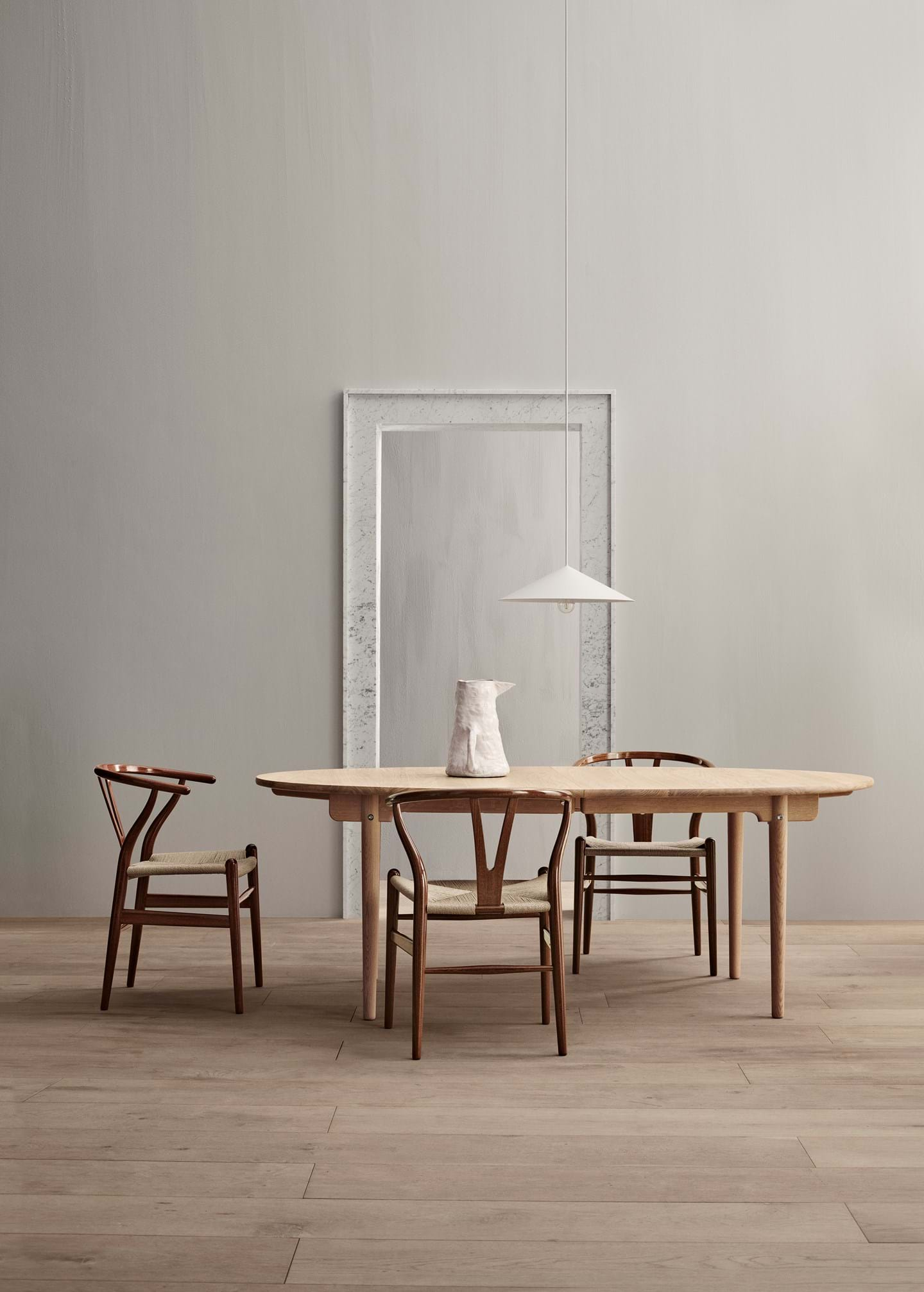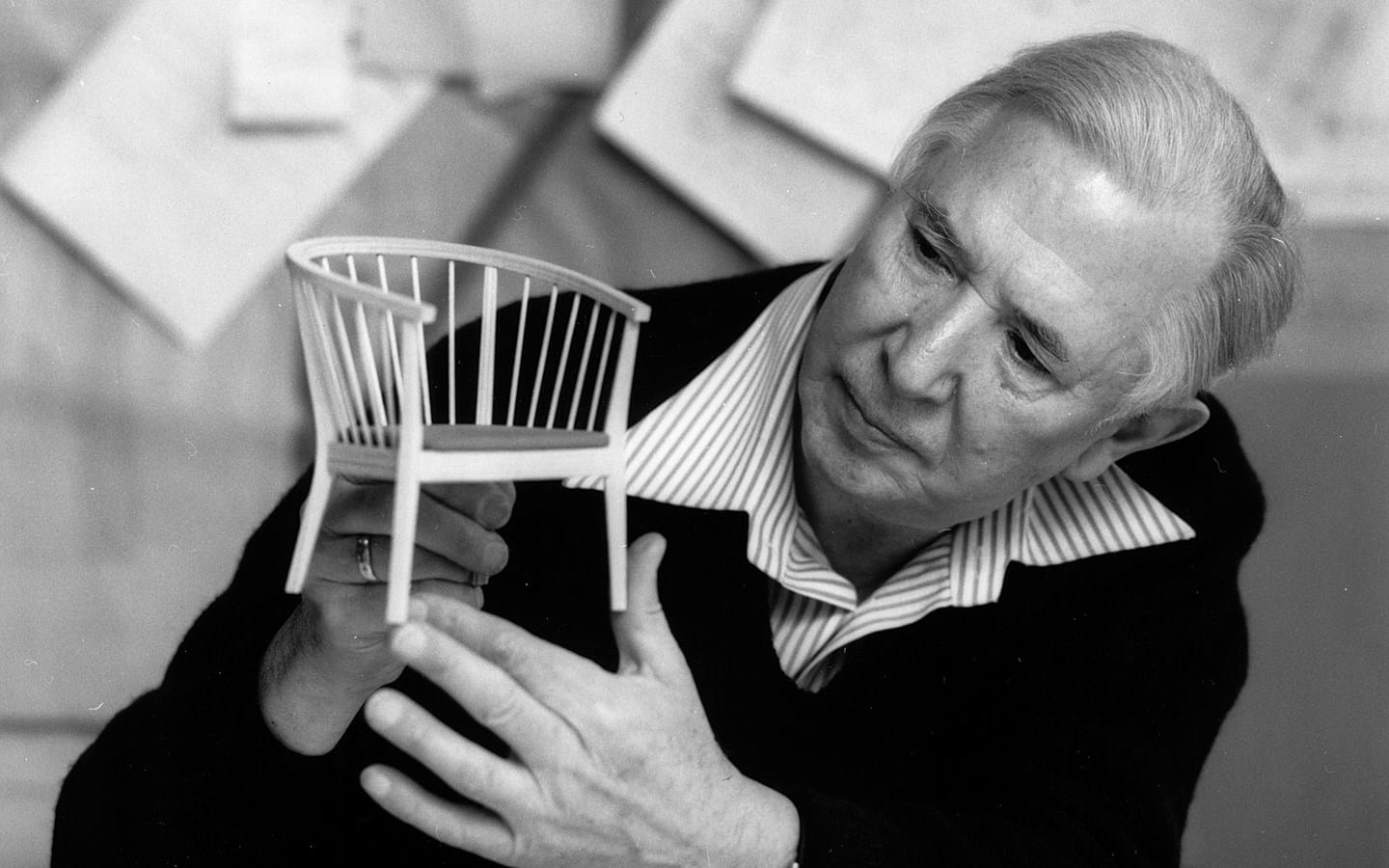 Hans J. Wegner
Designer
Among Danish furniture designers, Hans J. Wegner (1914-2007) is considered one of the most creative, innovative and prolific. Often referred to as the master of the chair, Wegner created almost 500 in his lifetime – many of them considered masterpieces. His iconic Wishbone Chair is probably the most well-known and has been in continuous production since 1950.
Wegner was part of the spectacular generation that created what is today referred to as 'the Golden Age' of modern Danish design. "Many foreigners have asked me how we created the Danish style," Wegner once said. "And I've answered that it was a continuous process of purification and of simplification – to cut down to the simplest possible design of four legs, a seat, and a combined back- and armrest."
The son of a cobbler, Wegner was born in 1914 in Tønder, a town in southern Denmark. He began his apprenticeship with Danish master cabinetmaker H. F. Stahlberg when he was just 14 years old. Later on, he moved to Copenhagen and attended the School of Arts and Crafts from 1936 to 1938 before setting out as a furniture designer.