Amour Edition by André Saraiva
Amour Edition by André Saraiva
Copyright Notice: From VIPP
BLANK CANVAS
Amour Edition by André Saraiva
French street artist André Saraiva and Vipp present a limited-edition-collection titled 'Amour'. The collaboration springs from André commissioning custom Vipp pedal bins for his Hotel Amour in Paris. Vipp's iconic pedal bin and kitchen have gotten a love injection and are now available dipped in André's signature pink and his street art alter ego, Mr. A.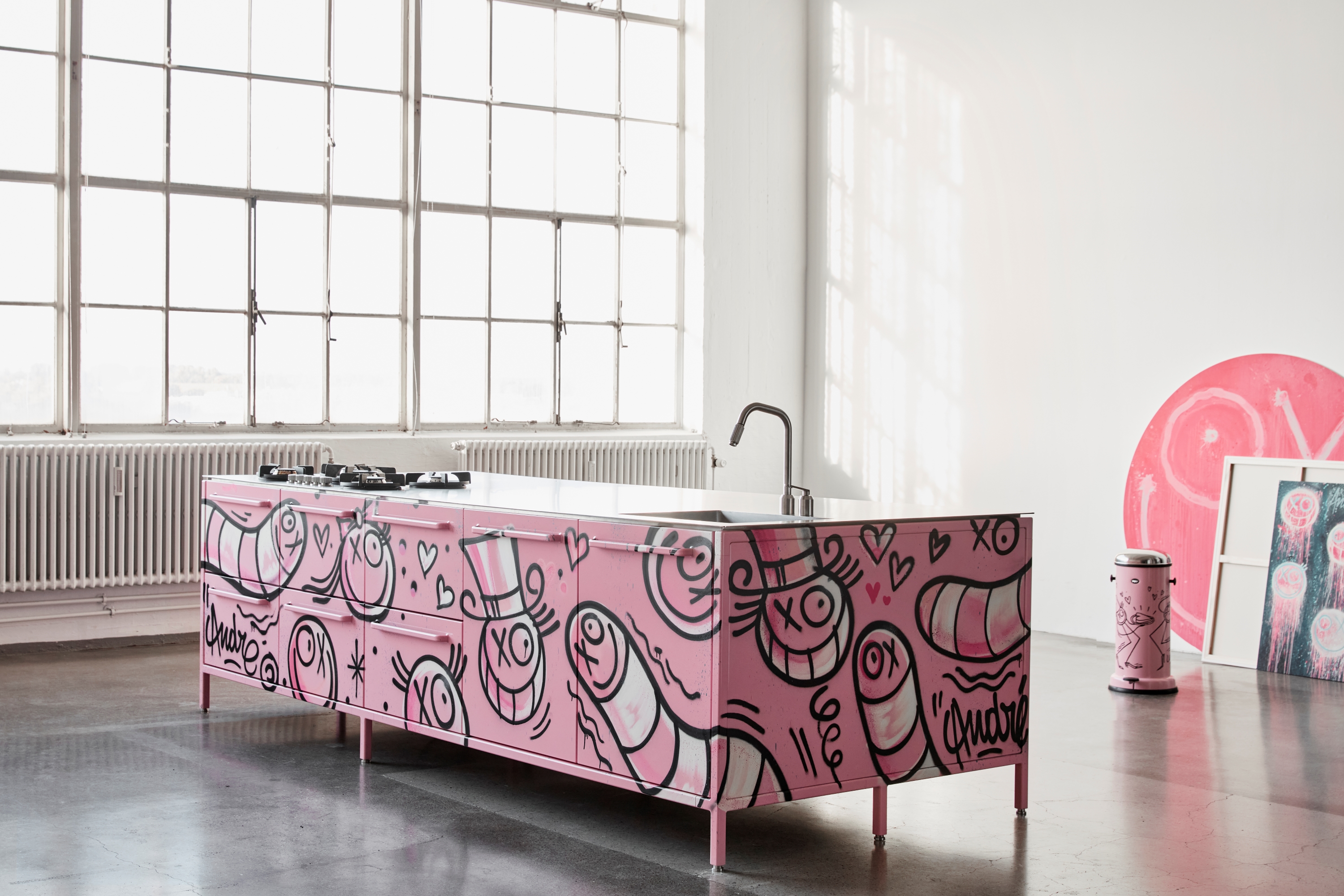 ANDRÉ SARAIVA
'I loved the pink bin in my Hotel Amour, and together with Vipp we decided to make a small collection out of it. I believe that street art is for everyone.'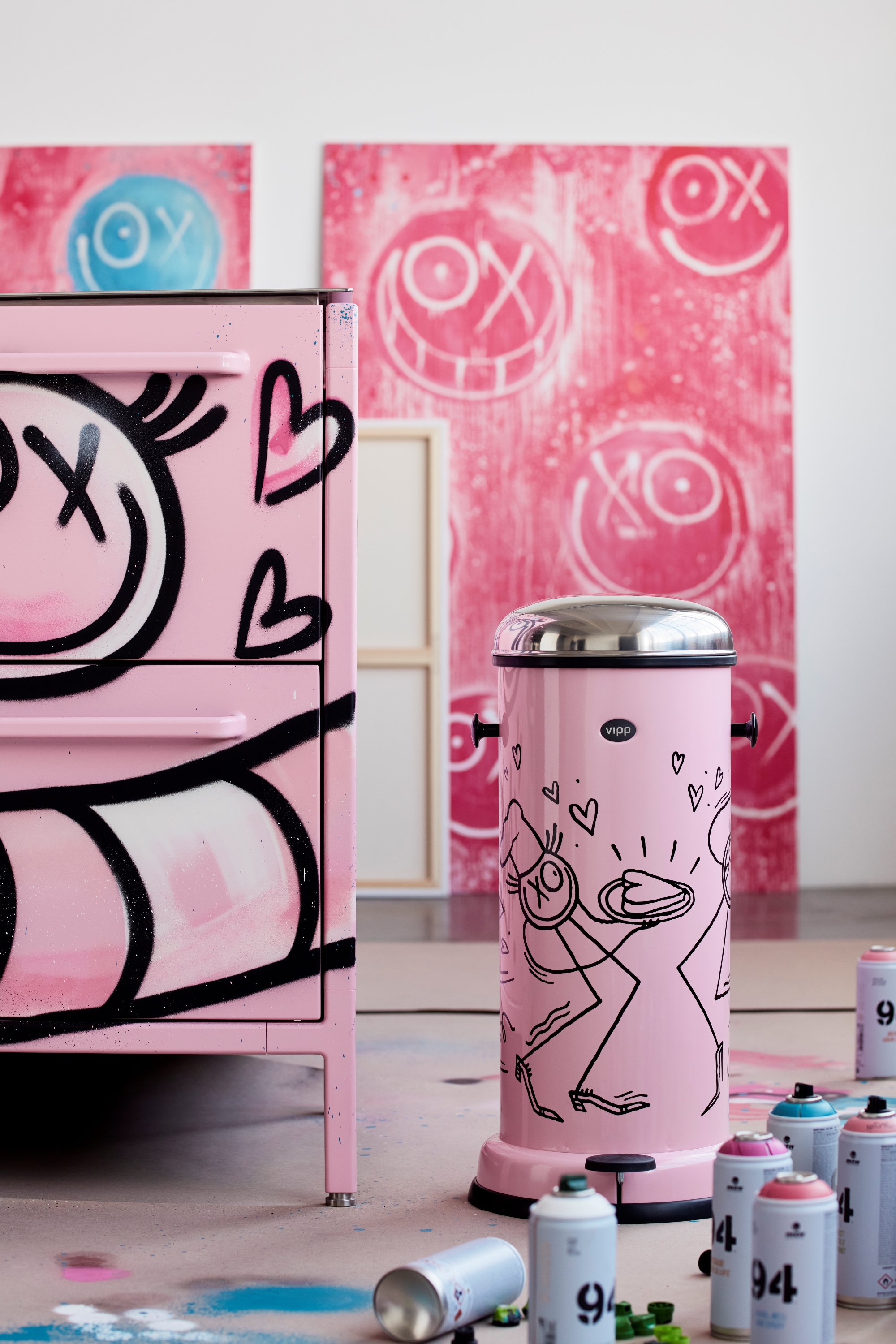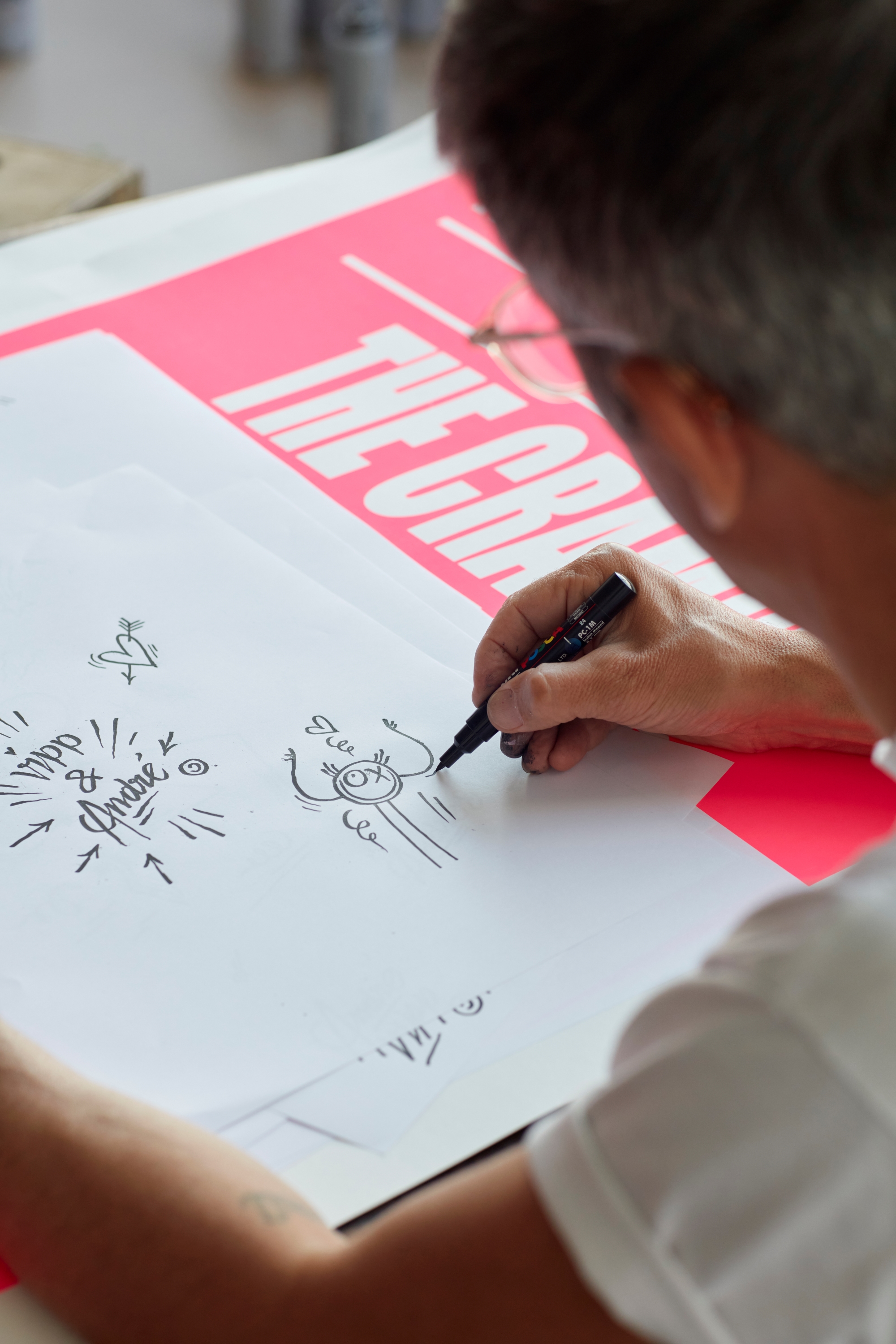 MEET THE ARTIST
André Saraiva
Graffiti was the first way in which artist André Saraiva made his mark on the world. André was born in Uppsala, Sweden, and grew up in Paris tagging his name on the neighbourhood walls. As an entrepreneur, André has created curated experiences and spaces, as well as founded hospitality ventures including the world-famous "Le Baron" nightclubs and boutique hotel group Hotel Amour. While André is a pioneer of hotels, restaurants, and nightlife, André has never put his spray can away.
MEET THE ARTIST
Mr. A
There was a significant turning point in the history of street art when André introduced a character into his graffiti - the cheerful, top-hatted stick figure, and now iconic Mr. A. As the first graffiti artist to paint a character in place of the traditional tag name, he quickly became known as Paris' most active street artist. "Mr.A is my alter-ego, but he also represents everyone's best friend and lover." - André Saraiva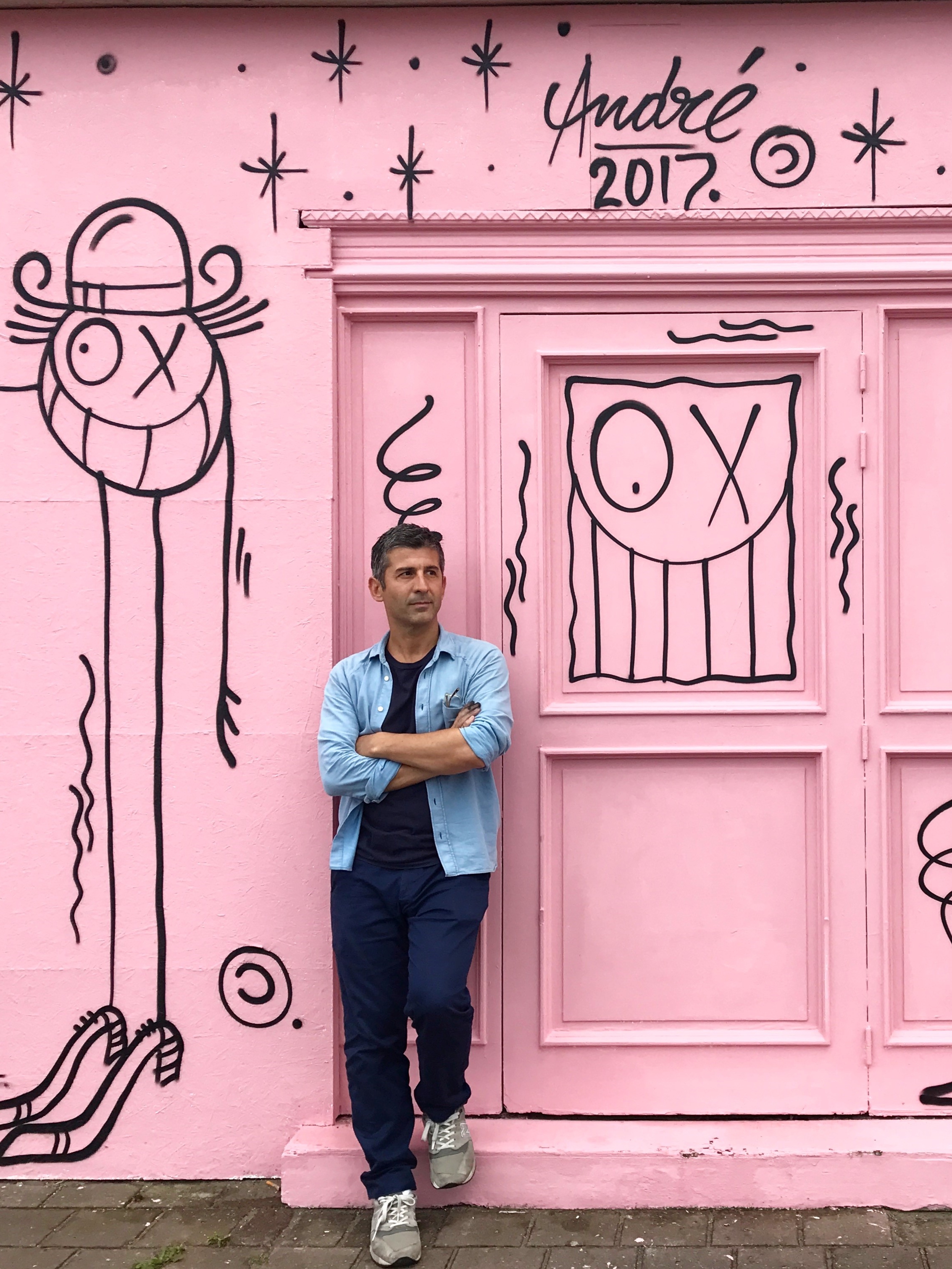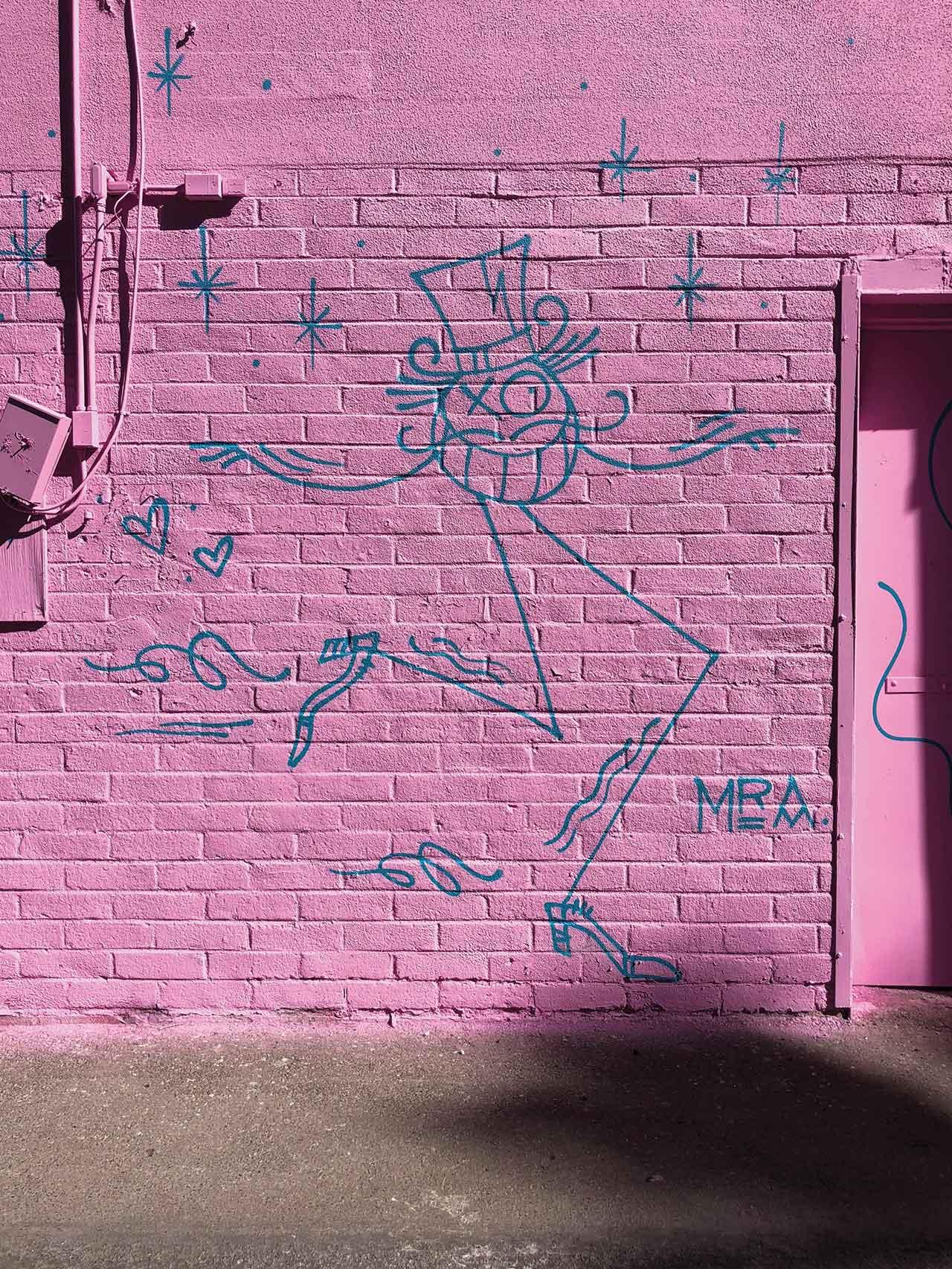 MEET THE ARTIST
Pink passion
"In the early 90s my style revolved around layers of vivid and playful colors, but pink has always been my favorite. In graffiti, it was neither common nor popular. So, generally, pink spray cans were the ones left standing on the shelves in store. That left plenty for me to steal. Pink has an advantage over all the other colors—it mixes well with all of them, it makes everything harmonious. Pink became my color", says André Saraiva.
MEET THE ARTIST
Large canvas
Mr. A has been painted over 300,000 times across six continents. André and his signature character have both appeared in many global brand collaborations and campaigns for over 30 years. André's work has been shown in museums and contemporary art galleries around the world, with the largest being a wall of tiles installed in Lisbon commissioned by the city that spanned over 10.000-square-foot.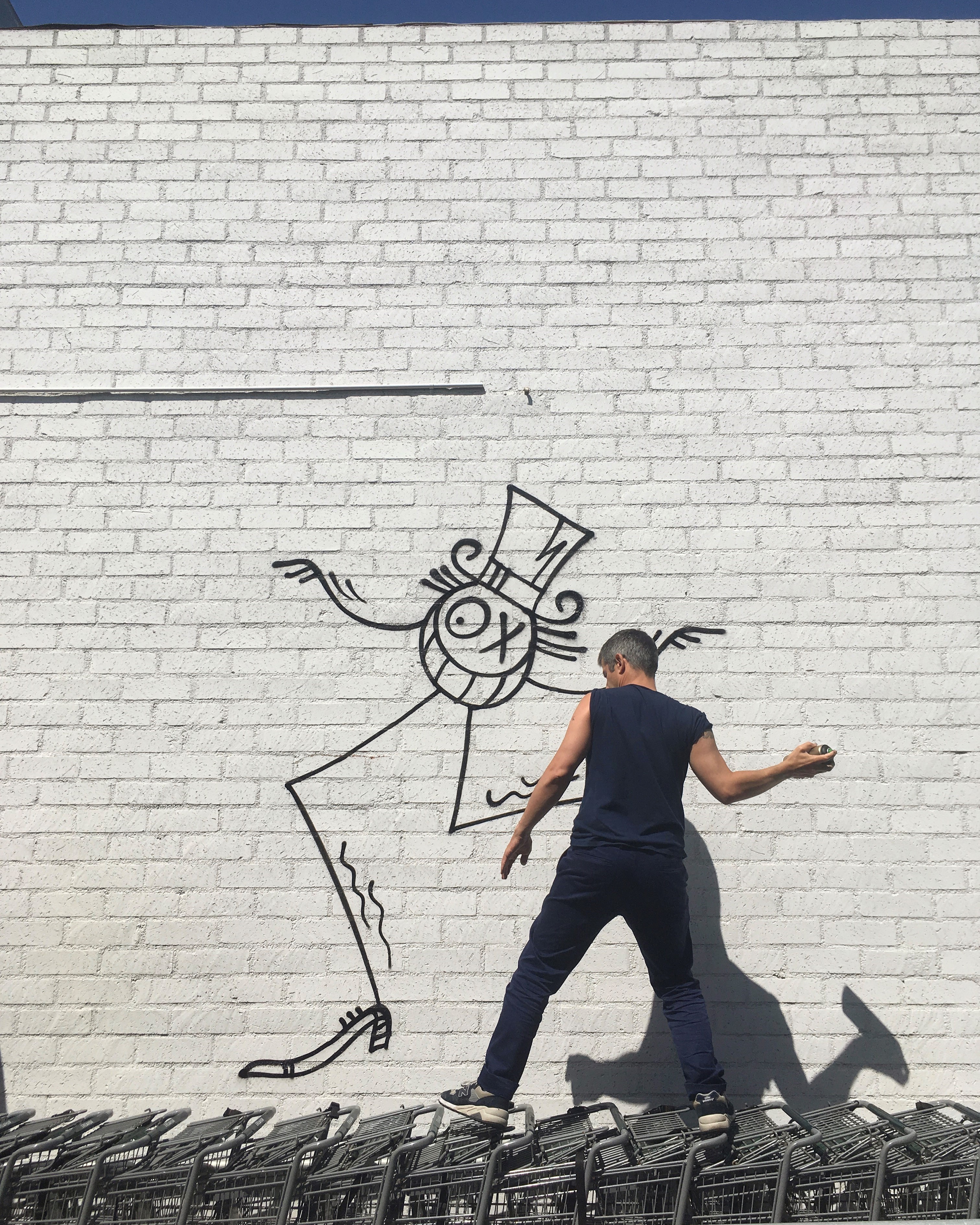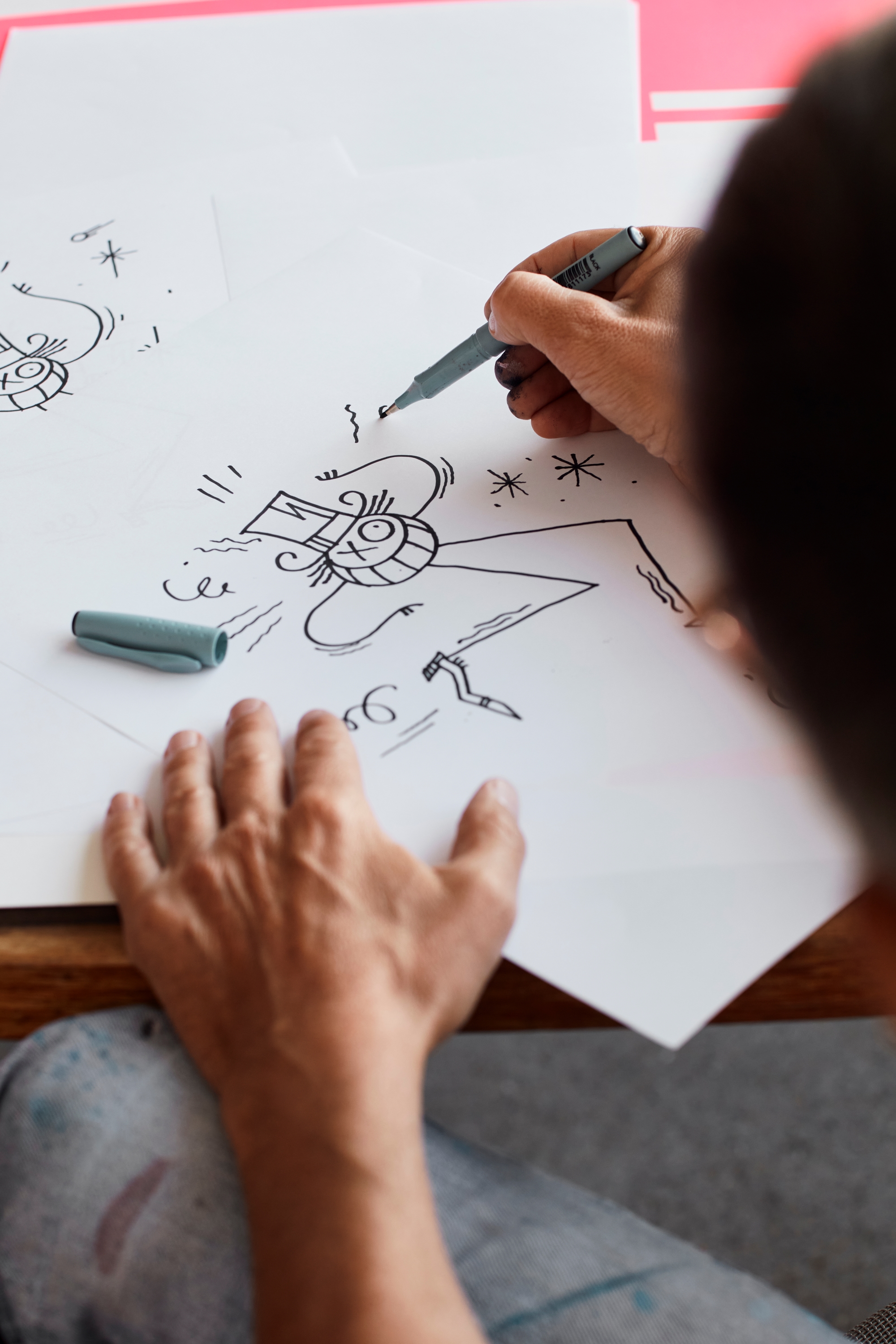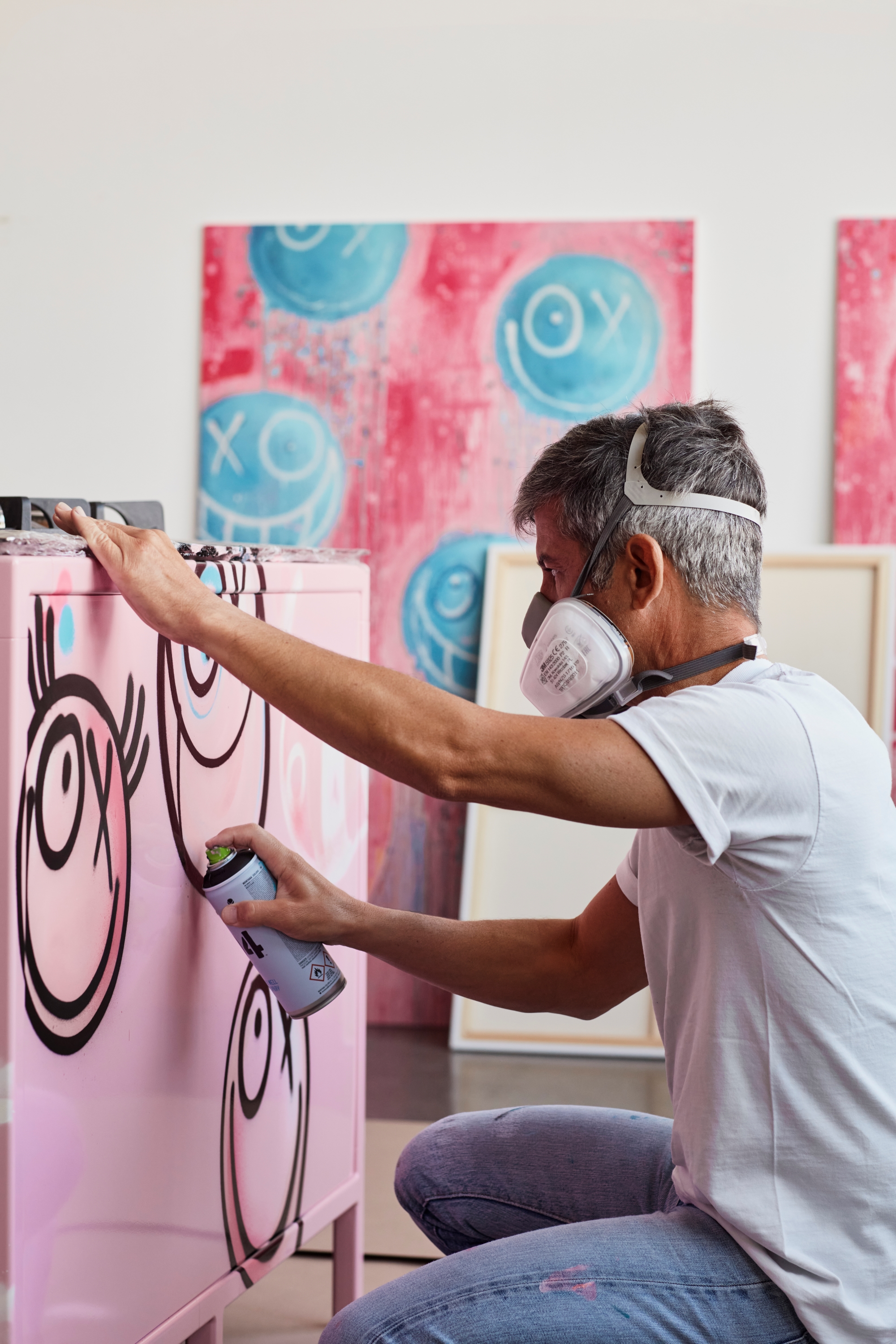 ANDRÉ SARAIVA
'As I'm used to very large canvases in my work as a street artist, I was thrilled to also do a Vipp art kitchen'.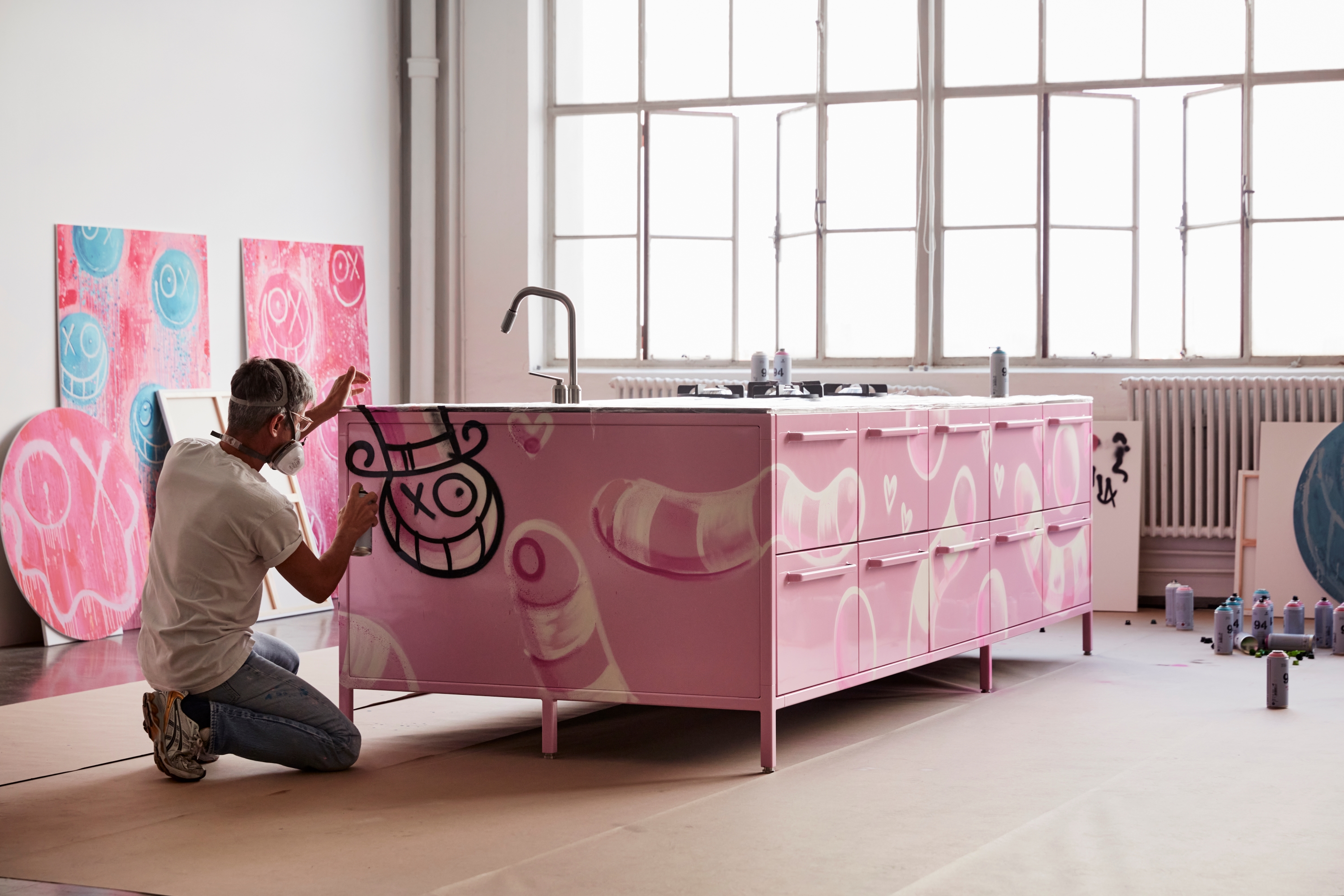 THE CONCEPT
Blank canvas
In the past 20 years, the Vipp pedal bin has been iterated by numerous artists such as Bono and Philippe Starck. For the first time Vipp's steel kitchen is used as an artist canvas. The Vipp Blank Canvas project is an invitation to artists to interpret, iterate and invent new editions of our classics. Magic unfolds when an artist adds his/her aesthetic vision, often giving the impression of a completely altered product embedded in a new meta story. Doubling as art piece and functional tool, the editions pay tribute to the artist as well as the product design itself. Apart from the signature bins, Vipp invited André to do a matching kitchen. The result is a large pink kitchen island covered with graffiti artwork.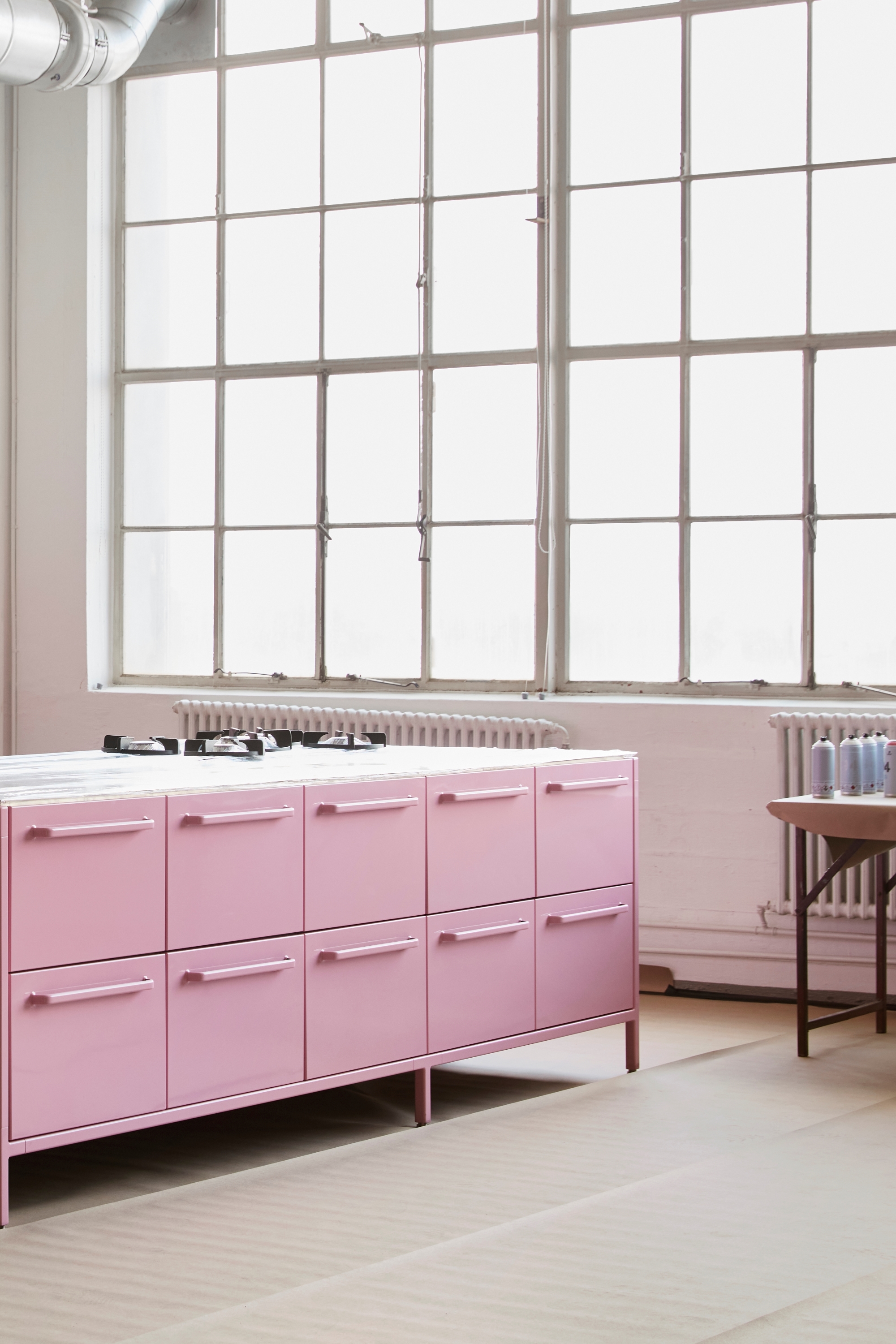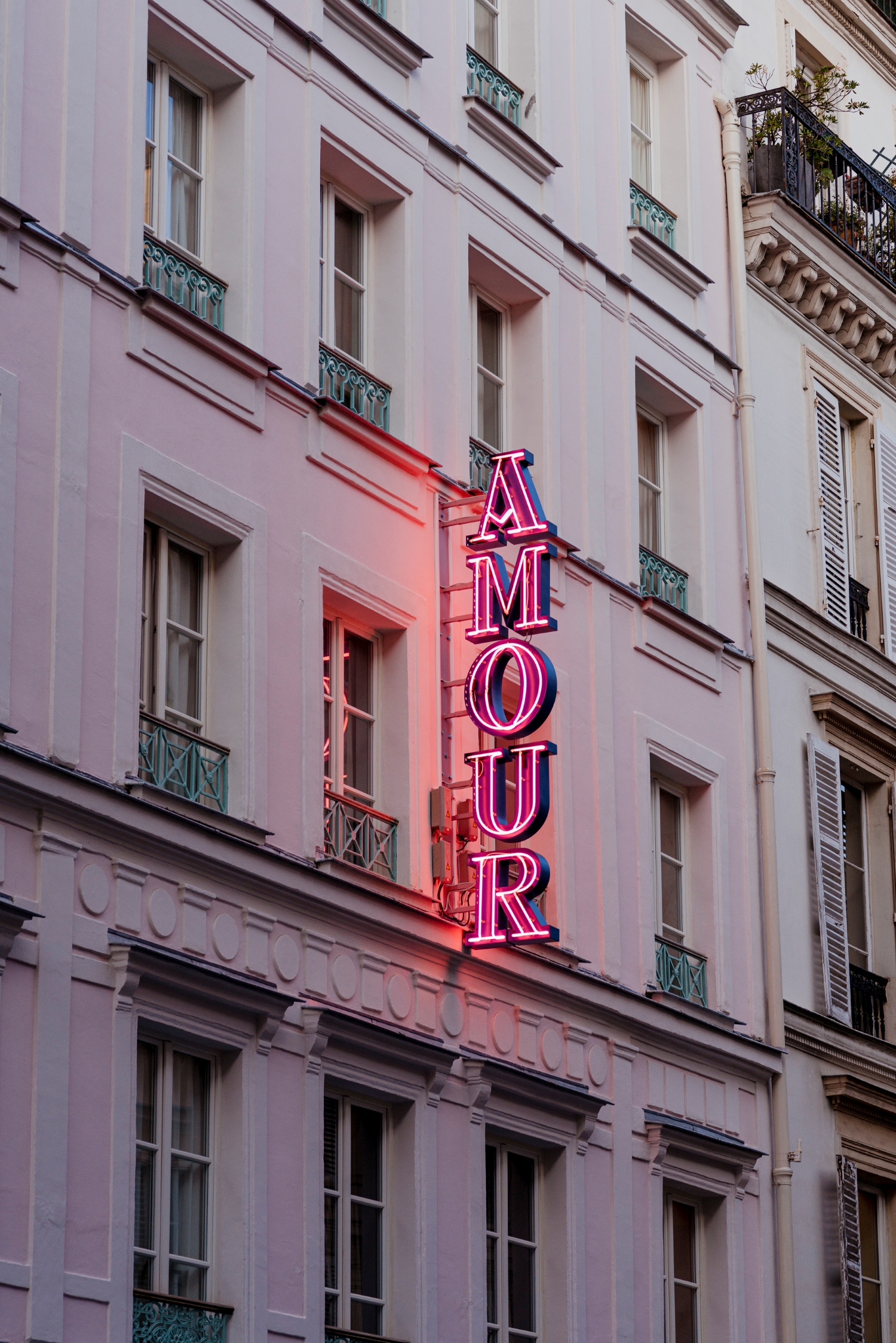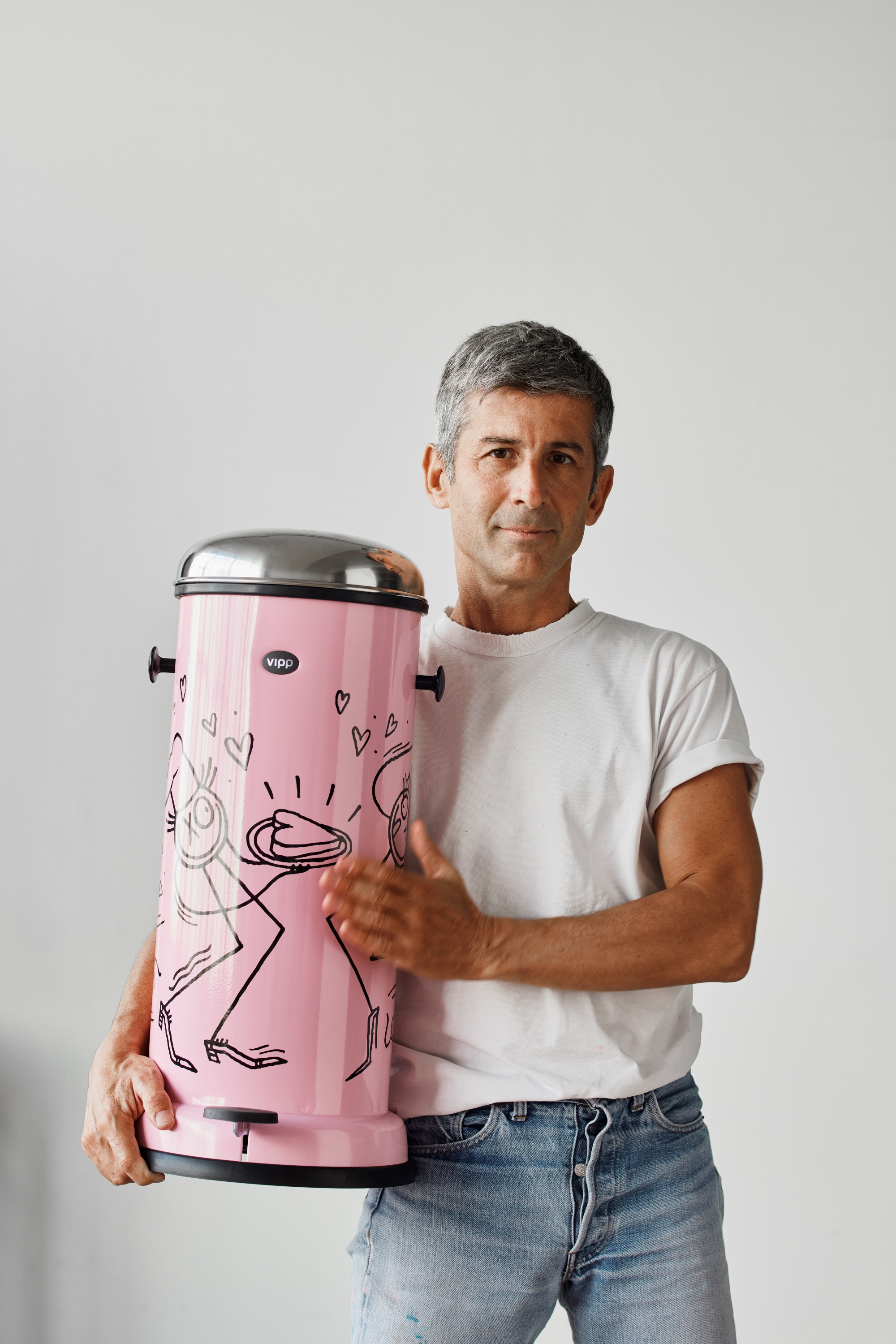 ANDRÉ SARAIVA
'Initially made for my hotel, naturally it got the title 'The Amour Bin'. And the name resounds even more, when I learned that the 80-year-old bin is born out of a true love story.' WHAT'S THE STORY BEHIND THE ARTWORK ON THE PINK BIN?
'It is about eternal love. I wanted to give a bit of life to the bin, the object that sometimes gets forgotten in the kitchen. It 's maybe the element in the kitchen that we use the most. This tool deserves love.' VIPP16, 18 LITERS PEDAL BIN
Send your Valentine a token of love