Copyright Notice: From LUMINA
DAPHINE 45TH ANNIVERSARY
Tommaso Cimini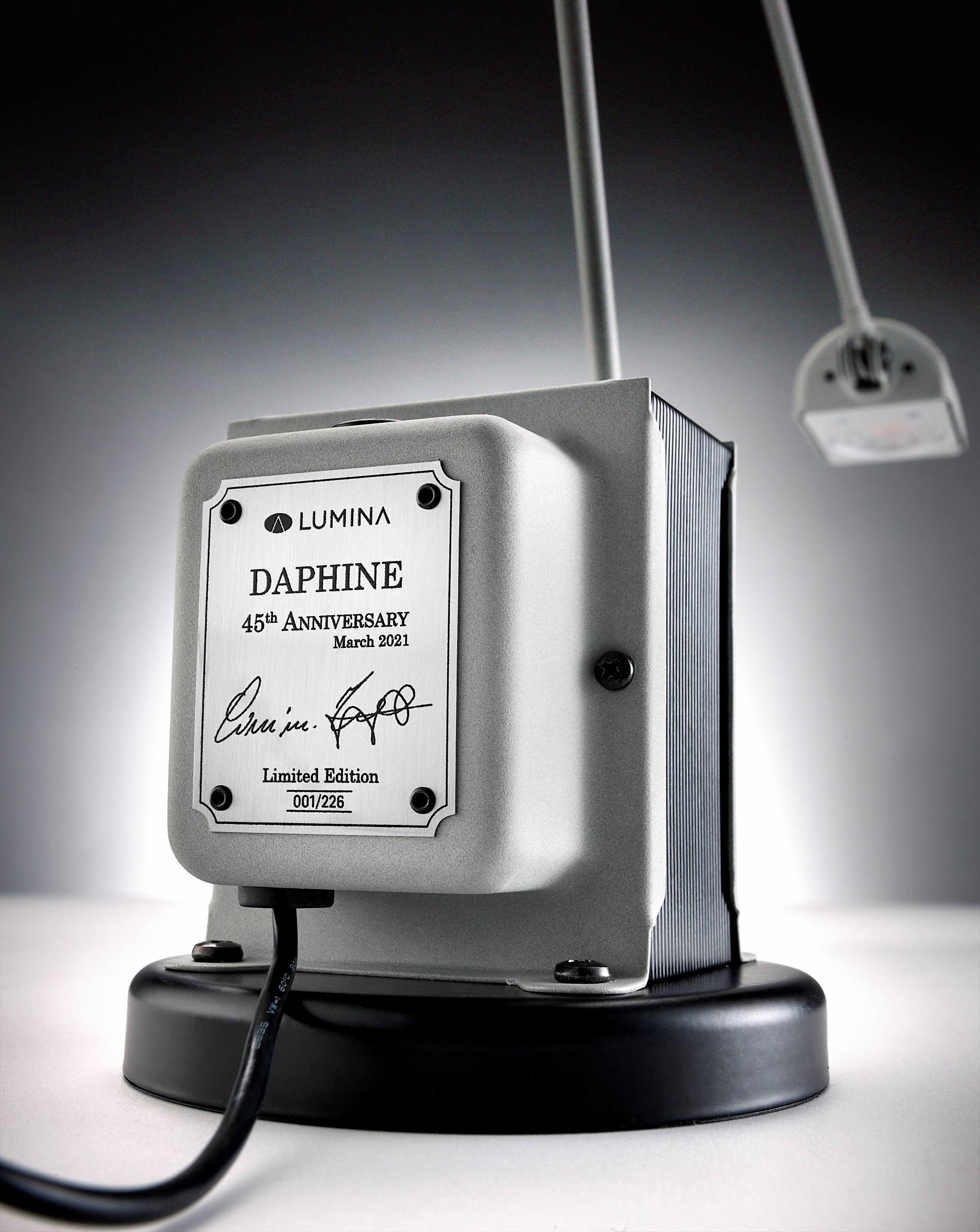 Our icon, our masterpiece: Daphine.
Thanks to his ingenuity and innate ability to innovate and his deep knowledge of materials, in the mid-seventies Tommaso Cimini adapted the machinery in his workshop to give life to Daphine.
A lamp that has become a timeless Italian design icon characterized by essential elements such as a thin articulated arm, a small adjustable diffuser and the exposed transformer on the base.
In those years of debut, the family in everyday life tested every lamp created so that the light could be experienced and the shape could be examined in ergonomic terms.
A method of verification still practiced today.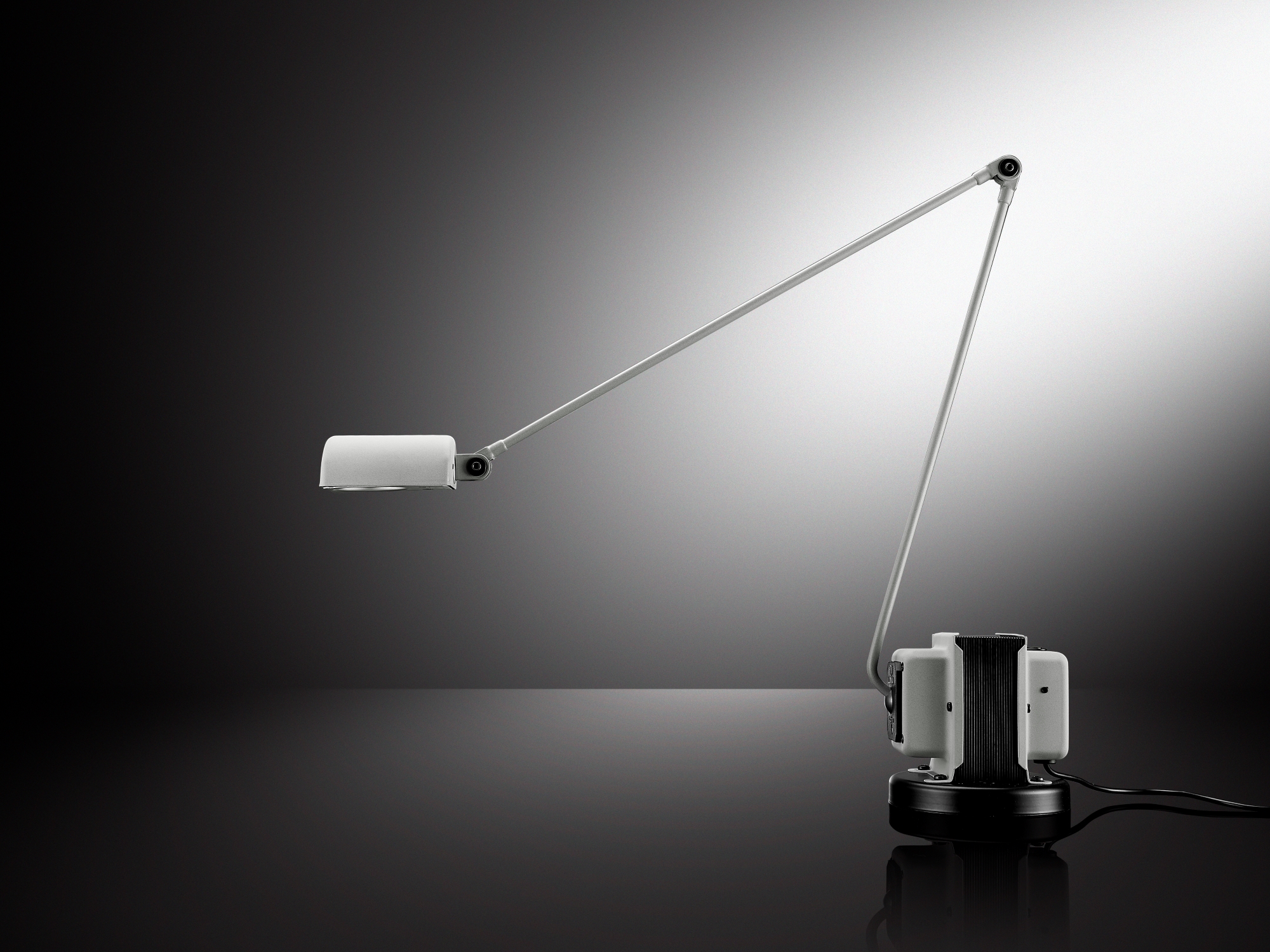 With great pleasure, the company has decided to present a Limited Edition version of our iconic lamp to celebrate its 45th anniversary.
Back in 1991 the special 15th Anniversary edition was launched on the market with a particular finish, numbered and sold to Lumina's most loyal customers.
The finish, called "Dresden wind", was sandblasted gray with a pleasant touch.
This LED version lamp has the same finish and color as the 15th Anniversary one. It is embellished with a laser-engraved aluminum commemorative plate where the signature of Lumina's founder and Daphine creator, Tommaso Cimini, in combination with the Limited Edition number are engraved.
Lumina has decided to re-propose the same quantity of lamps produced (226) as in 1991. Our major customers, loyal Daphine lovers, were 226.